Lindenwood Fueled By Anger At Life Result
Lindenwood Fueled By Anger At Life Result
Lindenwood plays Clemson LIVE on FloRugby this weekend, and both teams are coming off frustrating losses.
Feb 22, 2018
by Alex Goff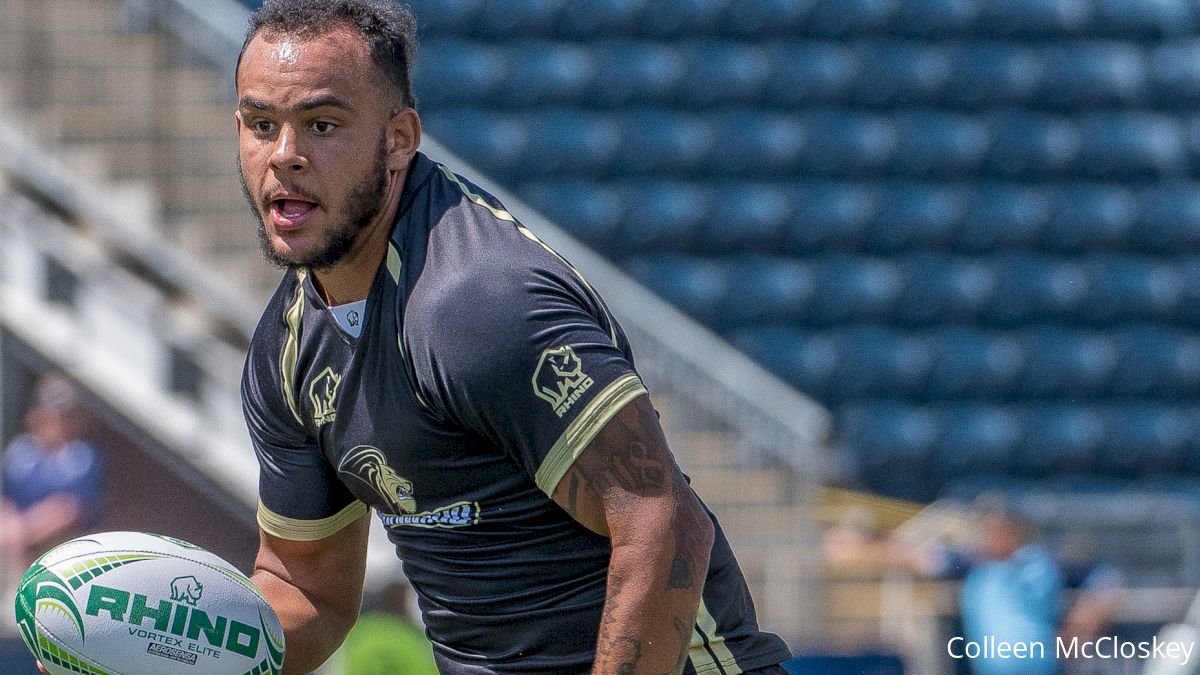 A disappointing result from this past weekend probably still rankles Lindenwood as the fifth-ranked Lions host Clemson this Saturday in St. Charles, MO.
Lindenwood is coming off a 22-18 loss to No. 2 Life in Marietta, GA, that saw the Lions squander a lead late in the second half and held without a try, despite putting together long periods of possession and some impressive line breaks.
WHEN: Saturday | TIME: 7:30 PM CT | WHERE: St. Charles, MO
"I told me team, that we have to strip away who this team is — that we've never beaten these guys," Lindenwood head coach Josh Macy said. "You get inspiration from that, but it comes from a place of losing.
"If you strip away the fact they Life is the No. 2 team, and we can never beat them, and yadda, yadda, yadda, and you just say, 'We played a team where we had 65 percent possession, a yellow and a red card; we stole three scrums against the head; we were better in the penalty count, and seven line breaks against their two, and we still didn't win, would you be upset about that? Of course you would.'"
Ahead of Saturday's matchup with No. 29 Clemson, Macy wants to get past the idea that it's a cause for celebration that Lindenwood pushed Life to a 22-18 score.
"Get over it, forget who they are," he said. "Our first game against Life last year was one of the closest games we every played against them. Yes, we saw competitively we were there."
The Lions did have the lead, thanks to six penalty kicks by Nick Feakes, but gave up two late penalties because they tried to steal the ball in the ruck instead of just playing defense.
Mid-South Scores And Standings
"At this point in the season I think we have the talent to assume that beating Life isn't the only goal," Macy said. "Even if we beat them, we're playing Cal or BYU or Saint Mary's, so we're not done."
Lindenwood gets to take out its frustration on another frustrated team — Clemson. The Tigers lost 14-10 to No. 11 Arkansas State last week, in a game they really felt that they could have won. Clemson is a relatively young team.
"We had 10 teenagers in the 23," Tigers head coach Steve Lynch said. "We have nine of our 15 starters have three more years of eligibility after this year. So we feel good. They played smart, physical rugby for 80 minutes, matching ASU in every aspect of the match. We had the opportunity to win with territory and possession at the death."
While Clemson is improving with each game and shouldn't be counted out, Lindenwood has also approached this week with a renewed focus.
Lions center Lorenzo Thomas gave his team the message Macy said they needed to hear after falling short against Life.
"He said, 'F--- that team, let's get back to work on Monday,'" Macy said. "That's what we need."
Watch Clemson at Lindenwood LIVE on FloRugby