The Oklahoma Sooners won their third Red River Conference game in a row, upending undefeated and North Division leader Baylor 40-29 on Saturday in Norman, OK.
It was certainly an upset, but it's also part of a trend. OU started the season by losing three games and being outscored 148-25. In the Sooners' last three games, they have outscored opponents 135-46.
Head coach Doug Neubauer said it's pretty simple: The players are getting better, and team members who were injured or absent are back.
"Mainly the whole team has stepped it up," Neubauer said. "Having the same lineup more than two days in a row doesn't hurt, either. And our captain, Logan Ronan, has been on fire lately leading by example."
Oklahoma's Logan Ronan Puts In The Work: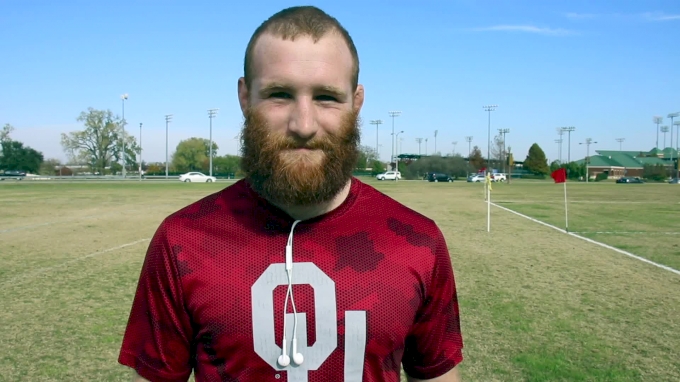 The Sooners' roster has been bolstered recently by scrumhalf Najee Bissoon and No. 8 Chris Brumley returning from injury and Vincent Fairbarin rejoining the team from a semester abroad. Along with flyhalf Richard Papenfus' and forward Bailey Ogilvie's consistent improvement, this is a better Oklahoma team than fans saw in the fall.
However, it wasn't exactly easy for the Sooners this weekend. Baylor ran out to a 26-7 lead thanks to two tries from center Taylor McGeehee and tries from lock Andrew Honderich and scrumhalf Ben Neukomm. But in the final 30 minutes it was all Oklahoma.
After Bissoon scored twice and Ronan logged a try as well, suddenly the Sooners had cut Baylor's lead to 29-26. With 10 minutes to go, Bissoon went over for his third, and then Brumley iced OU's win with two minutes to go.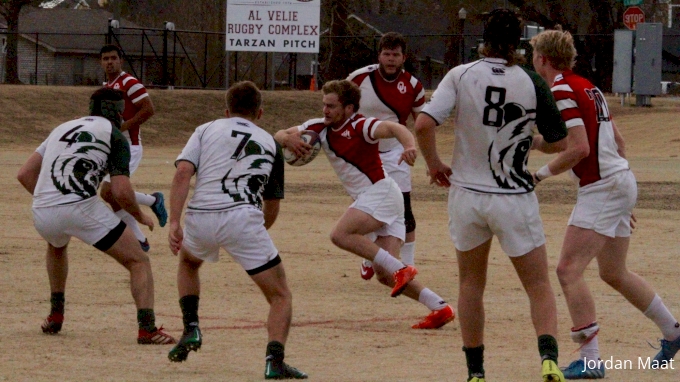 The timing is good for Oklahoma, as the Sooners now perhaps have a shot at third in the conference overall.
Meanwhile, the South was thrown for a loop when LSU beat Texas A&M 17-10. Brennan Falcon, John Ruocco, and Aidan Elias scored tries to stake the Tigers to a 17-5 first-half lead, and they held on from there. The Aggies drop to 4-1 as a result and LSU is now 3-0. However, a previously cancelled game against Texas is now slated for a crucial makeup game on Feb. 24.
The Longhorns beat Houston 43-14 and sit 4-1, just a couple of standings points behind A&M. Next week's LSU at Texas game could be a Red River South decider.