Big Second Half Sees Eagles Fly Past Condors
Big Second Half Sees Eagles Fly Past Condors
The USA defeated Chile 45-13 in the 3rd round of the ARC.
Feb 18, 2018
by Alex Goff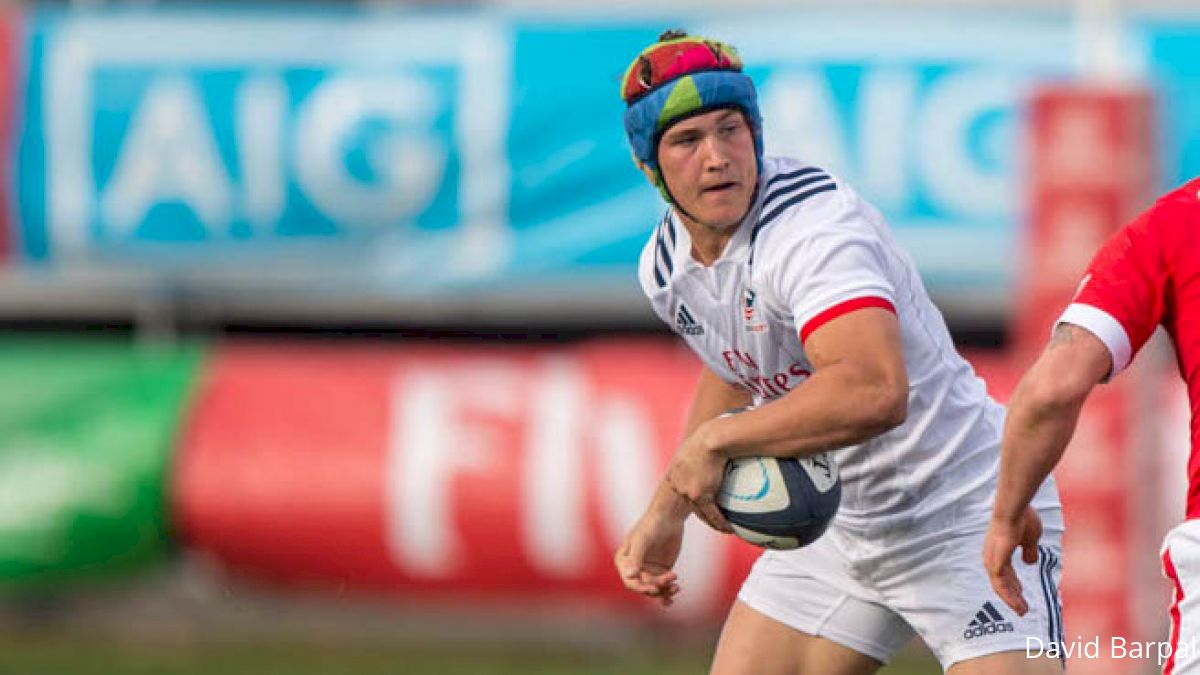 Using a quick-pass attack, the USA weathered a fairly substandard first half to gallop away with a 45-13 defeat of Chile Saturday in the Americas Rugby Championship Round 3.
The Eagles got seven tries from six different players.
An early break from Te'o set up Ryan Matyas for a run on the wing. About to be tackled, Matyas sent a looping pass back inside where scrumhalf Nate Augspurger was ready to make the catch and go over for the opening try.
After that, however, long periods of possession were hard to come by for the Eagles during the first half. The plan was to ship passes quickly to support runners, even when the runners were very close. Many of those offloads went to hand, but the quick pace of the game resulted in a few turnovers, and penalties, and Chile hung in there.
Finally, a rather loose ball near the Chile line ended up in Audsley's hands, and the center looped around the weak side to score.
Up 10-3 at halftime, the Eagles were rightfully frustrated at not having more of a cushion. But early in the second half Audsley gave them one. With Chile a little slow to track down a kick to touch on a penalty, Josh Whippy took a quick lineout that , after some slick passing rom Matyas and Bryce Campbell, set Audsley free.
Audsley returned the favor, tiptoeing down the sideline before offloading inside for Campbell to chug in. Chile got a try from a short lineout play that caught the Eagles napping, but right after, Te'o cut through and sold an outrageous dummy to score. Debutants Malon Al-Jiboori and Paul Lasike both got on the scoresheet to finish the Condors off 45-13.
Offensively, this was the USA's most exciting performance, and just about every try was the result of this quick passing. Al-Jiborri just took a line and got a short ball from Dolan - who was very good all day. Sometimes it was two or three passes in quick succession.
On the day, Dino Waldren was a powerhouse and made a crucial early defensive play to halt a Chilean attack. Ben Landry continued his strong work at lock, and Campbell remains a force in the midfield.
The other two games in the ARC this weekend have not concluded. Argentina XV plays Uruguay, and Canada takes on Brazil.
USA 45
Tries: Audsley 2, Augspurger, Campbell, Te'o, Al-Jiboori, Lasike
Convs: Magie 4, Cima
Chile 13
Tries: Dussailant
Convs: Aguilas
Pens: Aquilas