Heading into the Americas Rugby Championship, USA head coach Gary Gold observed that the Eagles' scrum looked much better than history would suggest during its autumn internationals.
This past Saturday, the USA backed up their coach's words by shoving Argentina XV back several times, earning a penalty or two, and, for the most part, controlling that part of the game in their 17-10 win in Carson, California, to open the ARC.
Eagles captain Blaine Scully heaped praise on Titi Lamositele, Joe Taugete'e, and Dino Waldren for their work in the front row, but the substitutes and the second row of Nick Civetta and Nate Brakeley deserve kudos, as well.
Lamositele, back on the field after a nasty neck injury last year, has clearly been putting the work in to get up to speed. He was monstrous in the victory over Argentina, and the USA will need a similar effort against Canada on Friday at Papa Murphy's Park in Sacramento.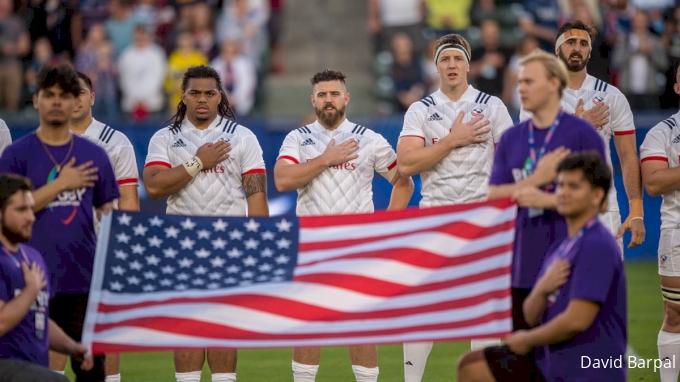 His partner in front-row crime, Waldren, who enjoyed an excellent game, said the Eagles' improvement in the scrum is a credit to doing that work but also his teammates' overall attitude.
"For me it goes back to the Saint Mary's days where [coach] Johnny Everett really put an emphasis on going after the scrum," Waldren said. "The mentality behind Joe Taufete'e and Titi Lamositele, and the guys coming off the bench like Paddy Ryan, Angus Maclellan, Tony Purpura, Holo Moungaloa, and Chris Baumann, we have a deep core with front-rowers."
And Gold also brought in an attitude that the Eagles were not going to be scrum whipping boys.
"Coach Gold came in and said one of the things we're going to take away from them is the set piece," Waldren said. "If you go into that with the mindset that you're going to take it away from them, we just decided we were going to right after that. We love it, we thrive off it — it's a 100 percent attacking mentality right now."