San Francisco Golden Gate head coach Neil Foote has noticed a lot of contact during his team's practices recently, and that's exactly the way he wants it.
SFGG welcomed a wave of newcomers to its squad in the offseason and now is hurrying to prepare them for the high level of competition they will see against Belmont Shore in the first round of the Pacific Rugby Premiership, which Golden Gate hosts at its Treasure Island facility in San Francisco this Saturday.
"We've had no preseason games, so we've really ramped up the intensity of training sessions," Foote told FloRugby. "We've got a lot of new players and a lot of new young players, which is good for the club. But we need to bring them all in."
Watch the Pacific Rugby Premiership Round 1 LIVE on FloRugby
Foote added that SFGG isn't going through a pre-planned youth movement, and it was just time for some players to move on from the team.
"One of the great things with Golden Gate is that we've had an age-grade team for quite a while, so we try to get some succession planning so when guys are nearing the end of their careers, we want to have young guys coming through," Foote said. "And we've got that."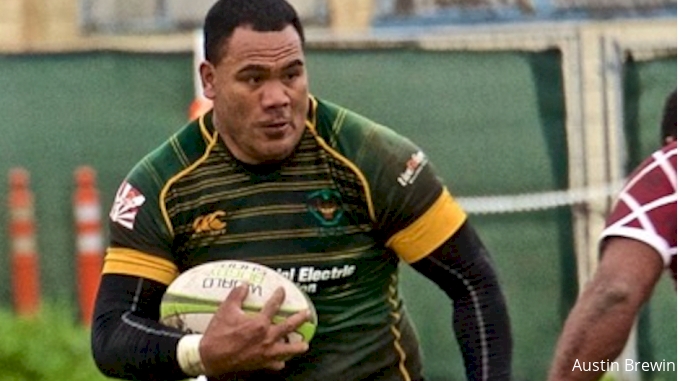 One of those fresh faces is Nathan Sylvia, a former Cal Poly prop who has exploded onto the scene with SFGG.
"He's got a great shape, a great attitude. His core is good and he's really mobile," Foote said. "I think he could be a future Eagle."
It wasn't that long ago that SFGG had several Eagles or national team candidates on the squad. Pickings have been slimmer since the days of the likes of Samu Manoa, Danny Barrett, and Mose Timoteo, but lock and captain Brendan Daly will leave right after this coming weekend to join the USA team for part of the Americas Rugby Championship.
"He played for us as a high school boy and then went to Cal and now is back with us," Foote said. "He's made an awesome captain. His leadership qualities over the last three years have been outstanding, and we're all really glad he's getting recognized."
SATURDAY FEB 10 - @PacRugbyPrem (PRP) 2018 Season opener with all 6 teams at @SFTIDA: 11AM - @gladiatorrugby v @SaMoRugbyClub , 1PM - @sfggrugby v @BelmontShoreRFC , 3PM - @OlyClubRugby v @ombac_rugby , PLUS 3 SFGG High School teams host Danville Oaks in @RugbyNorCal opener pic.twitter.com/v0ExCcxAbV

— SFGG Rugby (@sfggrugby) February 5, 2018
Eventually SFGG might have another player get capped in center Lemoto Filikitonga, who has been capped already but injuries put him on the back burner for a while. He's looking solid now and ready to show what he can do in the PRP.
"We are really excited about the PRP," Foote said. "I don't know what's coming, really, but we know the games with these other clubs will be close. We've got a tradition, a history with these other clubs, and we're pretty keen to get started."
PRP Round 1 Schedule
Saturday, Feb. 10 (all times Pacific)
11 AM: Life West vs. Santa Monica
1 PM: SFGG vs. Belmont Shore
3 PM: Olympic Club vs. OMBAC