Baylor Leads Intriguing Red River Weekend
Baylor Leads Intriguing Red River Weekend
Baylor, Texas A&M, and Oklahoma all win in the Red River this weekend.
Feb 4, 2018
by Alex Goff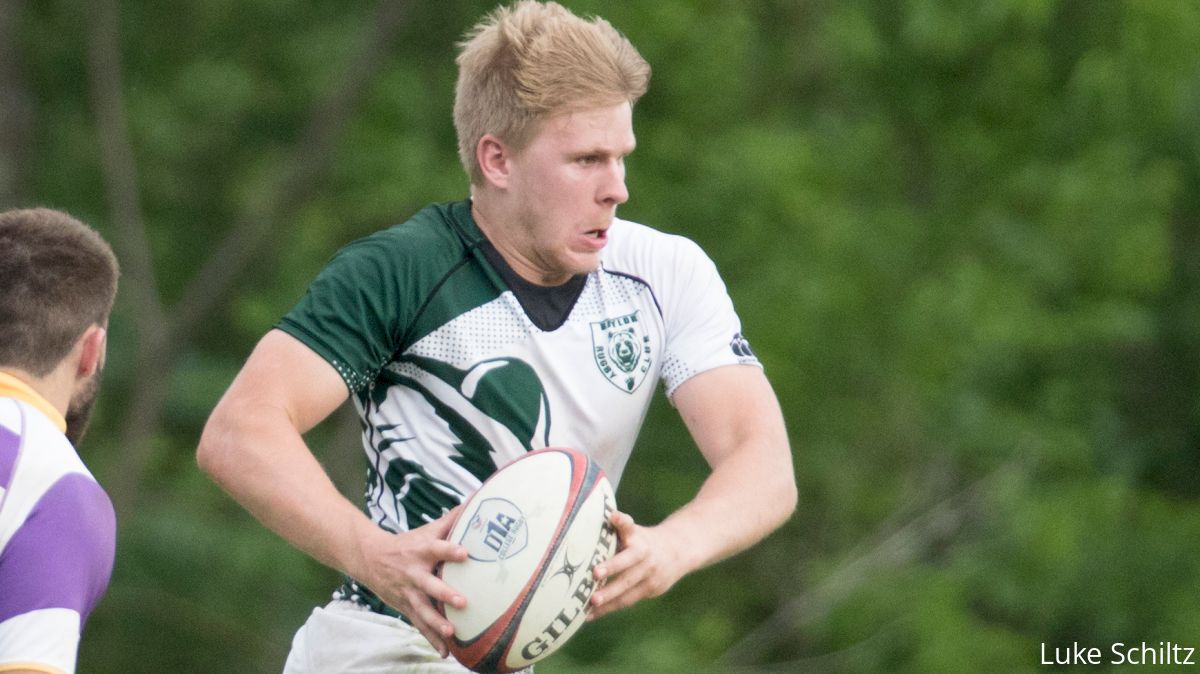 There's little change at the top of the Red River after this weekend's games, with really the main conclusion being that Baylor is still good, and so is Texas A&M.
Baylor defeated Arkansas 44-21 live on FloRugby, and it was an impressive road victory against a tough, if injury-hit, Razorbacks outfit. Texas A&M handled Houston 55-6, which was unsurprising, while Oklahoma thundered over Texas Tech 54-7.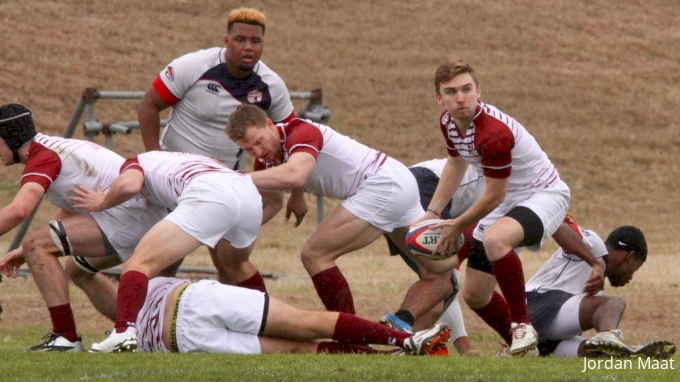 The much-anticipated LSU v Texas game had to be postponed because snow earlier in the week in Baton Rouge forced some class cancelations, which had to be made up on Saturday. That game will have to be played at some point, and could be a crucial one.
Baylor looked very good against Arkansas. The Bears scored within four minutes after some powerful runs in the interior channels set up outside center Taylor McGeehee for a race to the line. Caught just before scoring, McGeehee was able to offload to flanker Ryan MacIntosh, doing what a good flanker does and trailing the play for a pass. MacIntrosh was over.
Fullback Luke Davis capped off a period of pressure by Baylor with a race around the edge for a try and a 12-0 Bears lead. Arkansas responded, chiefly by defending a little better and keeping Baylor off the scoreboard. A series of penalties by Baylor put Arkansas in a better scoring position, and after a long period camped out in the Baylor 22, Arkansas got a try from flanker Coby Graves.
After falling behind 12-0 in the first ten minutes, Arkansas was back in in 12-7 after 28.
But Baylor's fitness began to show, and when Stewart Morris scored on a simple miss-pass move just before halftime, you got the feeling the Bears might turn up the heat.
But they didn't - not until the final quarter of the game. The score remained 17-7 until midway through the second half when Parker Vincent slotted a penalty, and the right after Baylor got a good restart take from No. 8 Cordon Moog, and worked the phases. Wing Abu Kamara took a low pass and beat everyone to score form 50 meters out.
Down 25-7, Arkansas did not wilt, and in fact Stuart Lasater scored ten minutes later to inch the Razorbacks closer. Late tries from Vincent and Moog, however, put the game away.
So Baylor remains in 1st in the Red River North. Texas A&M sits in 1st in the South, but still has some teams chasing.