It's easy to take consistently great players for granted, so once in a while it's important to take a breath and put it all into perspective.
When you do that, you come to obvious conclusions, like Saint Mary's No. 8 Vili Helu should be our Men's College Player of the Week.
There's no doubt that Helu brings it every game. Tall and athletic, Helu has a loping stride that maybe lulls you into the false sense that everything is easy for him. However, his toughness is unquestioned: In the D1A final last May he heroically battled through a shoulder injury to help the Gaels to victory.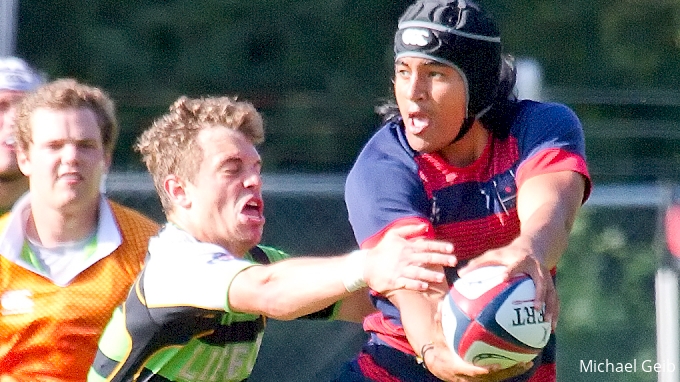 Now in his third year, the former High School All-American is among the best in the game. Helu hasn't really been needed for 80 minutes this season because Saint Mary's has been winning by such large margins the Gaels can afford to rest him. But he gets a lot done before he comes off.
Fast, powerful in the tackle, and quick to poach balls, Helu is a lineout force and a try-scorer in traffic and in space.
Helu and his Saint Mary's teammates are back in action this Saturday as they host the Olympic Club in a game that's streaming LIVE on FloRugby.