Men's College Player Of The Week: Arizona's Dante Weeks
Men's College Player Of The Week: Arizona's Dante Weeks
FloRugby takes a closer look at Arizona speedster Dante Weeks and his four-try weekend.
Jan 17, 2018
by Alex Goff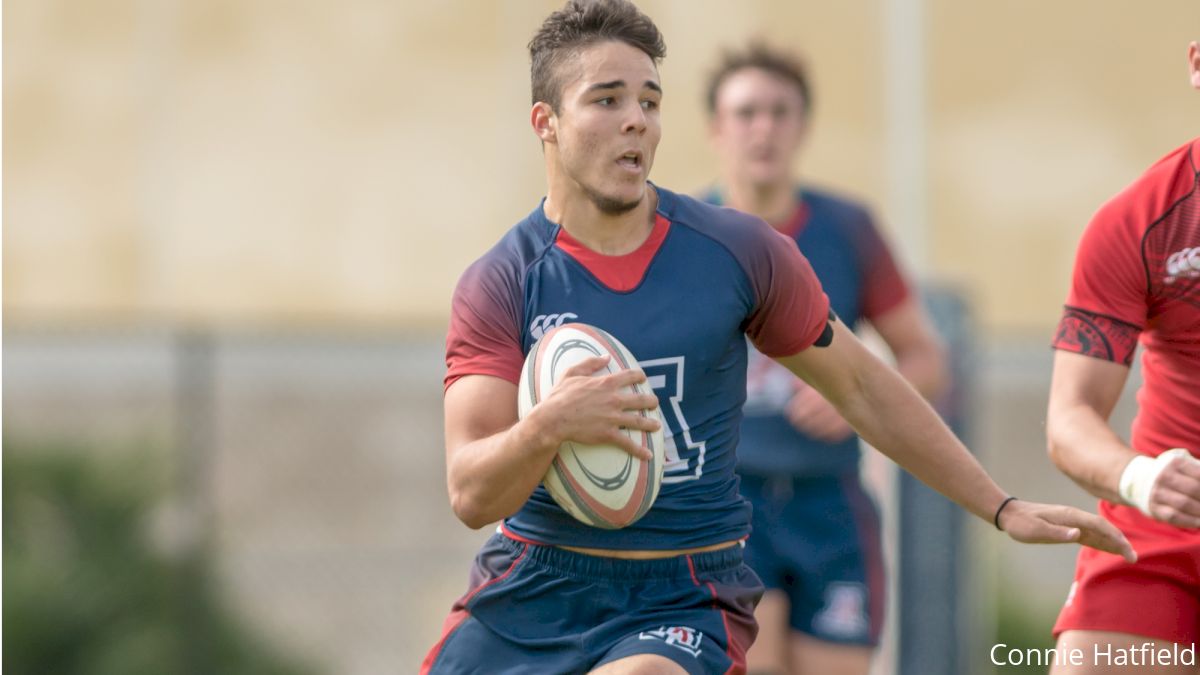 Arizona got four tries from Dante Weeks in the Wildcats' 53-22 win over Grand Canyon University this past weekend to open their winter/spring season.
Weeks, who plays wing and fullback, is our College Player of the Week as a result.
"Overall we're happy with the win," Weeks said. "We're always happy with a win. But there's always things we can change, too, and we're heading into a game with UCLA working on that."
The Arizona coaches had been harping on some aspects of play, and those slight deficiencies were exposed at times by the 'Lopes.
"Overall player awareness has been important," Weeks said. "Like identifying space. We want to earn the right to go wide but we need to be aware of those minor things that let us do what we really do and get into the groove of things."
Weeks himself has been solid. In his continued return from a hamstring injury, he showed no ill effects over the weekend and scored four tries in four different ways.
"One of my favorite things about 15s is my counter attack," Weeks said. "When they kick the ball to the back three I like to counter. But I felt that was my weakest point in this game. We all didn't feel we were on the same page. Other than that I was pleased with my performance after being back and fully healed."
Weeks began playing rugby as an eighth-grader but didn't stay with it because he didn't like the sport at first. He instead played football and ran track. But in his senior year, he got tired of track, and his friends played with the Granite Bay program in the Sacramento area. His second chance with the game was very different.
"I just fell in love with it," he said.
Weeks had already been accepted to the University of Arizona and hadn't thought about playing rugby with the Wildcats. But after meeting with his high school coaches and then with Arizona coach Sean Duffy, Weeks embraced the possibility. A breakout performance at the Collegiate Rugby Championship in sevens opened up his eyes (and everyone else's), and now Weeks is a legit prospect.
"I think I like sevens more, because there's more space and as a wing you get your hands on the ball more," Weeks said. "I love the game of 15s and I love playing with this Arizona team. But in sevens, because I have the speed, I love having the options in all that open space."