Cal Poly flyhalf Patrick Madden gets the nod as the FloRugby Freshman of the Week to kick off 2018.
Madden is the starting flyhalf for the Mustangs, a rarity for a first-year student-athlete. But head coach James Tesoriero seems to have made the smart choice, as Madden helped lead Cal Poly to a 32-9 road win over Chico State on Saturday, putting the Mustangs at 5-0 in their run of preseason games.
Things are looking good for Madden already, but given what he's accomplished as a high-schooler, that's not really a surprise.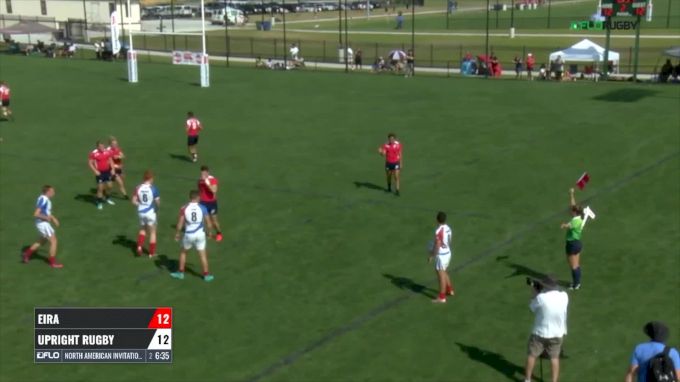 Before joining Cal Poly, Madden was a star for University City and the San Diego Young Aztecs, leading UC to the Varsity White final in Southern California last winter.
From there, Madden led the Eagle Impact Rugby Academy team to a title win at the Boys Elite sevens tournament at the Las Vegas Invitational and a championship at the NAI Sevens.
Perhaps the only accolade he didn't get was a high school national championship, but since the SoCal single-school season ends in February, that's tough to do.
Madden, said Cal Poly head coach James Tesoriero, has been working well with inside center Alex Wormer. The senior and freshman have developed a good partnership.
"Patrick is a good communicator," said Tesoriero. "The speed of the college game and the physicality of the game his not causing him any troubles, and he's got that big-game experience."