The USA men's sevens team just started its high performance camp in Chula Vista, CA, but roster selections for the Sydney Sevens are right around the corner.
Some of the players hoping to make the Eagles' lineup for Sydney on Jan. 26-28 are still in South America, looking at the Vina del Mar Sevens in Chile this weekend with an eye toward playing a little better and getting head coach Mike Friday to pick them. It's a young group in South America, and there are some youngsters in the HP camp, too.
One of them is Inoke "Junior" Waqavesi, a High School All-American flyhallf/center who has a Folau Niua-ness about him with his deceptive pace, obvious elusiveness, and easily overlooked power.
Just see what he could do while playing for Eagle Impact Rugby Academy at the NAI Sevens this past August.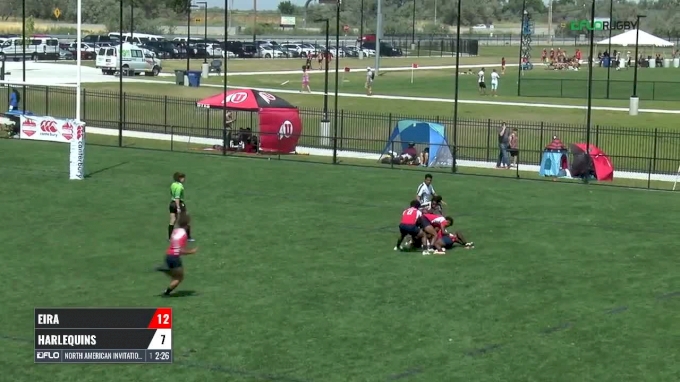 "Junior is in camp and we are always looking to integrate and develop their younger players for the future and we always look to expose them to HP camps at times through the season and financing permitting," Friday said.
"We probably have exposed at least 8-10 this season, and whilst ideally I would love to have an academy program developing 20 or so players to graduate into the Eagles squad, as always financial constraints make that impossible for us to set up that conveyor belt in the way the other nations are able to do. It makes it harder for us to grow the depth pool as we also need to pay most attention to the here and now."
Still, Waqavesi's exposure, along with the likes of Devin Short, Sam Walsh, and Ben Broselle on the Falcons, will be useful for the Eagles program even if it is painfully short.
Meanwhile, there is some good news on the established stars front, as Perry Baker is back to full health and available for selection after suffering a concussion in the first game of the Dubai Sevens in December.
"Perry is back in full form and flying and is hungry to make up for the lost game time," Friday said.