Top Players From D1A This Fall
Top Players From D1A This Fall
FloRugby lists the top 15 (and some extras) from D1A college play this fall.
Dec 22, 2017
by Alex Goff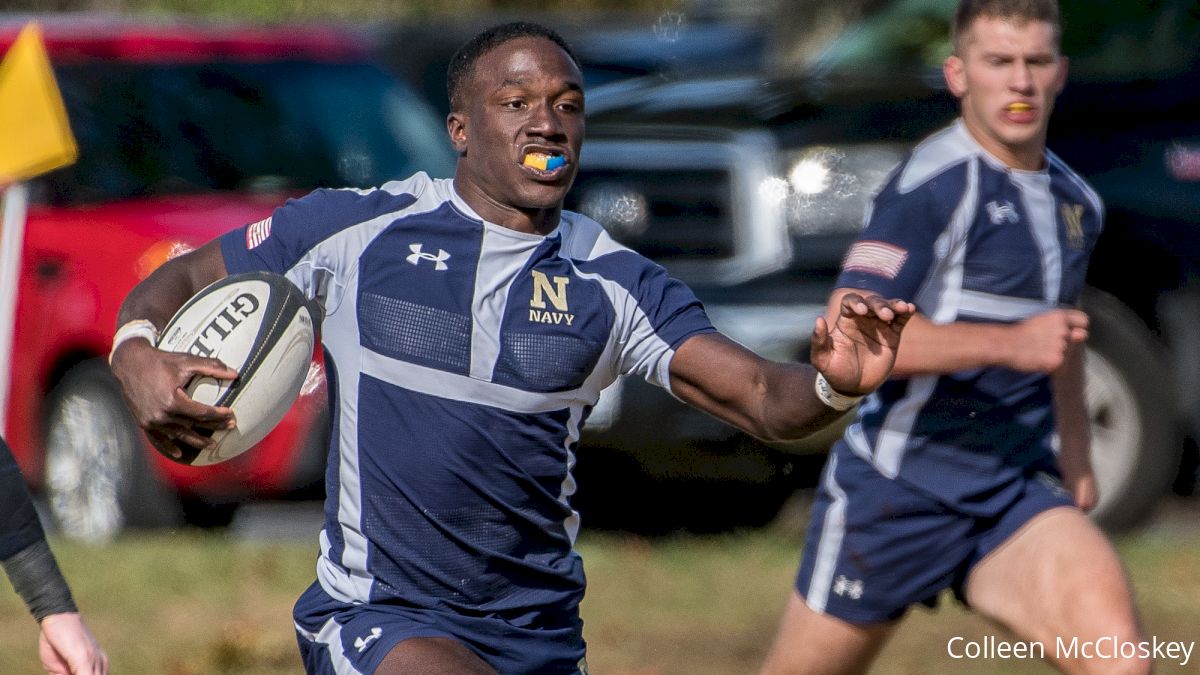 Who are the best players from this fall's action in D1A? FloRugby has the list for you.
As with our top freshmen selections, we picked only from teams with extensive field time in the fall of 2017. That means a couple of games here and there didn't quite cut it. You need to be playing conference games or a large number of meaningful independent games.
So we will likely see some names in the spring from Utah Valley, Lindenwood, Life, Saint Mary's, and Arkansas State — all teams that played some this fall but not a huge amount.
We got this list through reputation, observation, and a little study. Let us know who you think should have been included.
Prop: Spencer Krueger, Ohio State
OSU's second-place finish in the Big Ten was predicated on a powerful scrum, and holding that scrum up was Krueger. Also strong in the open field, Krueger throws in the lineout and could eventually projects as a hooker at higher levels.
Hooker: Sean
McElhinney,

Northeastern

Northeastern's run to an undefeated Liberty Conference season and a Liberty Challenge win over a very good Cortland team was led by the high work rate and set-piece precision of McElhinney.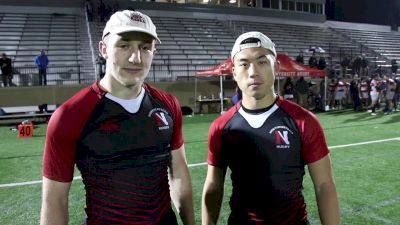 Prop: Kyle
Ciquera,

St. Bonaventure

Ciquera is a try-scoring powerhouse for Bonnies and a terror in the open field.
Lock: Ryan
McNulty,

Penn State

A superb athlete, McNulty has the pace and jumping ability to be highly effective in sevens, which he is for the Nittany Lions. You don't see a lot of 15s locks take charge in sevens rugby (Nate Brakeley comes to mind), but McNulty does that and continues to get work done in 15s, winning rucks, winning set piece, and being able to run in the open field.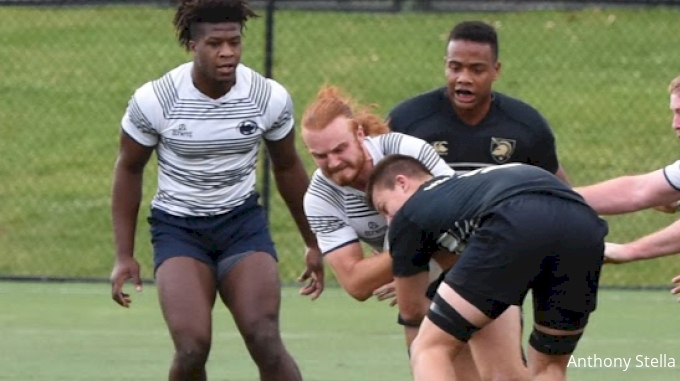 Lock: Jacob Ney, Indiana
Yet another Royal Irish product helped Indiana to Big Tebn glory. Ney is your unglamorous type, getting the team moving forward, setting the platform, and just being difficult to play against.
Blindside Flanker: Brennan Falcon, LSU
What? Falcon at No. 6? Yes, because we need him in the back row and we've got other plans for No. 8. He's still one of the best in the business.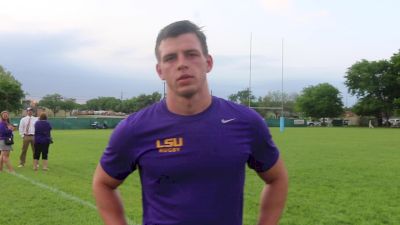 Openside Flanker: Malcolm May, Penn State
Through Penn State's ups and downs, the Nittany Lions owe Maclolm May a big thank you for being consistently one of the best rugby players in the country. May led Penn State to an undefeated season in the Rugby East.
No. 8: Conor McNerney, Navy
Everything good that happens with the Navy team begins and ends with this guy. He defends, he leads, he runs, he scores, and he kicks for goal — sometimes all at once.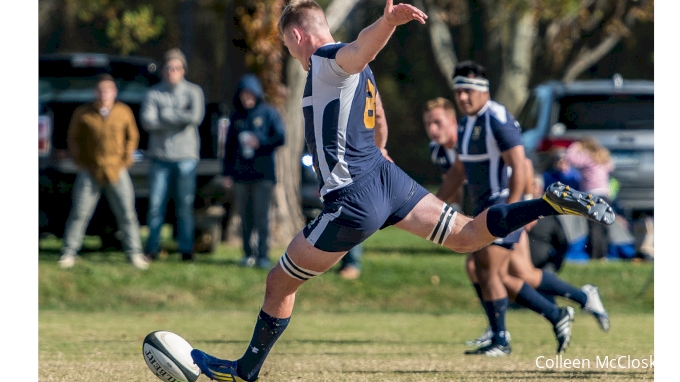 Scrumhalf:
Gardy

Lebon,

Navy

A smart and aggressive scrumhalf who can run an offense whether it's wide open or slogging through the mud with the forwards.
Flyhalf: Mike
Dabulas,

Penn State

This Union Mudturtles product out of New Jersey missed some time because of a red card, and Penn State still kept winning because Thomas del Pino is good at this position, too. However, Dabulas is smart, a good distributor, and knows how to control field position.
Left Wing: Mike
Eife,

Penn State

Playing wing in the modern game means you have to be able to bust through contact, cover kicks forward and backward, and get involved in other ways. Eife does that, and he scores tries.
Inside Center: Mike
Scarcella,

Iona

A Scholz Award finalist in 2016-17, Scarcella is not the biggest or most athletic midfielder in the game, but he is the most physical. He routinely controls the point of contact and is the heart and soul of the Iona team.
Outside Center: Tyler Sousley, Indiana
The Penn High School product and former USA age-grader has exploded back into the forefront of the U.S. game with a superb fall just when his team needed it. Indiana is an excellent program, but it times has looked vulnerable. This fall, the Hoosiers scored 14 tries in seven Big Ten games.
Right Wing: Jake Lachina, Army
This is a bit of a vote pick, as just about every coach we talked to who had an experience with Army said Lachina is the Black Knights' best player.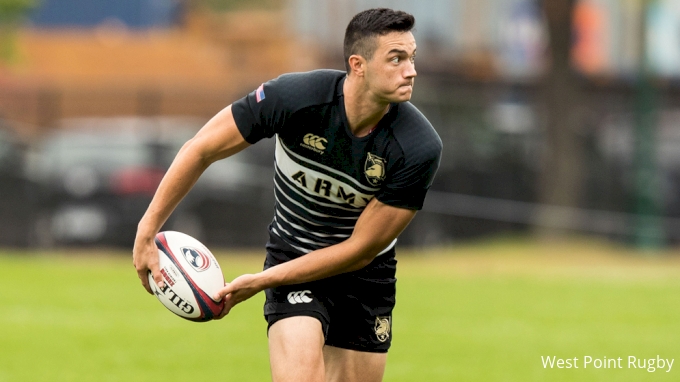 Fullback: Marcus Tupuola, Notre Dame College
NDC had some great moments and finished 4-2 in conference play, and so many of those moments centered around Tupuola. Whether he is playing flyhalf or fullback, he is a danger to score every time he touches the ball.
Second-Team D1A Fall 15:
| | | |
| --- | --- | --- |
| 1 | Drew Boatright | Davenport |
| 2 | Stephen Ambrosino | Binghamton |
| 3 | Khalid Williams | Notre Dame College |
| 4 | Mitchell Sanderson | Army |
| 5 | Jacob Russell | Colorado State |
| 6 | Dacoda Worth | Indiana |
| 7 | Collen Barelka | Notre Dame College |
| 8 | Santi Mascolo | Iona |
| 9 | Hunter Boesch | Fairfield |
| 10 | Jon Kim | Army |
| 11 | Brady Erlich | Davenport |
| 12 | Liam Wynne | Colorado State |
| 13 | Samy Shelbaya | Michigan State |
| 14 | Roneil Reynolds | Notre Dame College |
| 15 | Cameron Troxler | LSU |
Honorable Mentions (Players we wish we had room for):
| | | |
| --- | --- | --- |
| Center | Hunter Crass | Wisconsin |
| Center | Andrew Baldado | Ohio State |
| Flanker | Logan McIntyre | Fordham |
| Flanker | Ben Lahremann | Wisconsin |
| Flanker | Logan Ronan | Oklahoma |
| Flanker | Rocky Rispress | Army |
| Flanker | Joe Freeman | Penn State |
| Flanker | Tom Cheslek | Davenport |
| Flyhalf | Louis Moret | URI |
| Flyhalf | Brandon Healy | Binghamton |
| Flyhalf | Noah Zomberg | Davenport |
| Fullback | Ronan Forrestal | Ohio State |
| Fullback | Nate Williams | Army |
| Hooker | Hunter Breit | LSU |
| Lock | Nick LaBranche | UConn |
| No. 8 | Matt Stauder | Ohio State |
| No. 8 | Rob Irimescu | Penn State |