FloRugby has picked its top freshmen in D1A rugby for this fall.
We have picked a full lineup of 15 players who could take the field right now. This was a strong crop of freshmen, but we did move a couple of players around to make it work. We needed a flyhalf and slotted a center in there who we think can do the job.
We had two excellent scrumhalves on our list, and therefore put the faster one at wing.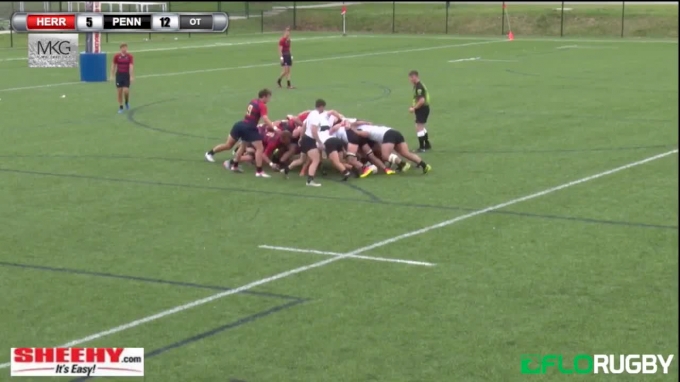 We chose players from teams that were active through the fall, either playing league games or a large number of independent games. We opted not to consider players from Arkansas State, Saint Mary's, or Life, because they played a small number of games and the meat of their season is in the New Year.
We also opted not to look at sevens players, as that's a different set of criteria, entirely.
Here is our top 15. Tell us yours.
FloRugby's Top D1A Freshmen Of The Fall

Pos.

Player Name

College Team

1

Anthony Adamcheck

Penn State

2

Ben Hoffman

Texas A&M

3

Will Vakalahi

Davenport

4

William Green

Texas A&M

5

Max Ney

Indiana

6

Daniel Trump

Colorado State

7

Joe Rusert-Cuddy

Colorado State

8

Griffin Maat

Baylor

9

Connor Buckley

Iona

10

Michael Jennings

Penn State

11

Deni Makhauri

Northeastern

12

Brian Stella

Penn State

13

Jayden Demmy

Army

14

Luke Persanis

Delaware

15

Josh Smith

St. Bonaventure