What contributed to the demise of PRO Rugby in 2016 might well turn out to provide lessons for the success of Major League Rugby in 2018, and it seems as if the new league is taking the lessons to heart.
In recent months, PRO Rugby had a chance to meet accusations of not paying its bills and instead opted not to show up at three separate hearings. That news made it supremely clear, if it wasn't clear already, that PRO Rugby won't be back as a business entity.
With coaches and players feeling burned and with a new professional league on the horizon, it's time to look ahead at what could be a better option in MLR.
Now, Major League Rugby may succeed or fail, and really it won't make much of a difference to this writer. Rugby will still be played around the United States regardless of whatever type of national men's club league is operating — or not operating. But it will make a difference to a lot of good, young rugby players.
The idea that playing rugby won't cost thousands of dollars is appealing to many. The idea that heightened levels of competition for everyone will make American rugby better is a welcome one, too.
But it wasn't really the rugby that was the problem — not with the old Super League, not with PRO, and not with the Major League Rugby teams. The problem will be how it stays afloat.
Players and coaches have said that they've learned a lot from the PRO Rugby experience. They know what kinds of questions to ask now, and they know to be a little suspicious of honeyed words.
So what makes players more optimistic this time, despite being burned so recently?
Local control
MLR is not headed by just one person running the league and controlling the money. It's a collaboration of clubs that are going professional and using their own individual business model to support each club.
"It is not headed up by a single person," said Sebastien Kalm, who is now playing with the MOLA Gold MLR team and was the PRO MVP in 2016 as voted by the fans. "We have an entity with a representative of each teams. There's independence to each team to take charge of their marketing and how to implement each aspect of what's required to be successful."
With no one individual dictating how things should be, mistakes won't be eliminated, but they can be kept in check.
The Buildup
PRO announced the existence of the teams involved, and then those rosters began to be populated, with not a lot of time until the season started. Now, with MLR, the players were being signed even before the franchises settled on their names. The teams have been playing in warmups, working on the rugby side of things, in a much slower burn.
"In July we started talking about the different ways we want to do things, and now watching everyone come together and mesh has been really cool," said Matt Trouville, who moved from Seattle to the Houston Sabercats with head coach Justin Fitzpatrick to play and help coach. "MLR starts in late April so we've got a nine-game season from January through March which gives us a lot of time to get ahead of the curve instead of following it."
Utah Warrior Paul Lasike added: "We're just starting off and we're organizing and getting everything squared away for the season. That's really important."
Bigger Picture
Perhaps one of the biggest criticisms to come out of PRO Rugby was the reluctance of the organization to spend money on marketing — or to really support outreach to the community. The attitude appeared to be that fans should know they want to come to games and shouldn't have to be asked to care.
But fans do have to be asked to care, as this writer mentioned in the latest Miss Pass show.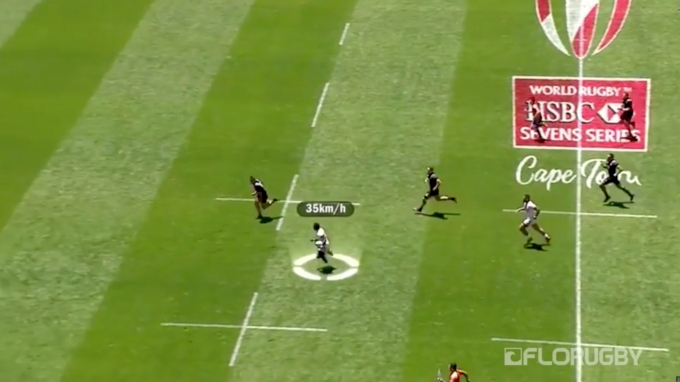 And MLR teams understand this, too. They know it's key they attempt to connect with local clubs, especially on the youth level.
"It's not just about the professional team. It's integrated with the local rugby and especially the youth," Kalm said. "They're creating ties with the community, so people who don't even know rugby are excited about it happening."
Learning From The Past
Like a lot of players, Kalm remembered what it was like to have a league self-destruct under his feet. Now he knows there are questions to ask.
"Speaking for myself, I am not comparing the experiences, but I hope we've learned from what was good and what was bad from PRO Rugby in order to have a successful league," Kalm said.
"It was definitely a learning experience for all of us, especially for people like me coming out of college [Lindenwood] who had never experienced professional rugby before. It really opened my eyes, and it did for other players, about what it takes to compete at a professional level as a player and a league. We come into this year with a lot of new knowledge."
That experience is not only good for the teams involved but also for the players. Everyone knows that blind acceptance of a professional league isn't the way forward. Both sides understand that they must ask questions and demand some answers. It just took a train wreck to open some eyes.