Injured but not idle, recovering USA sevens players Zack Test and Brett Thompson spent part of their fall coaching the San Diego State sevens team.
"I've really enjoyed it," Thompson said when we caught up with him at last month's Silicon Valley Sevens in San Francisco. "It's been a really good learning experience."
Test added: "It's different from playing, that's for sure. It's one thing to be able to understand something and do it on the field, and it's another to communicate that idea to someone else."
Zack Test Coaching SD State: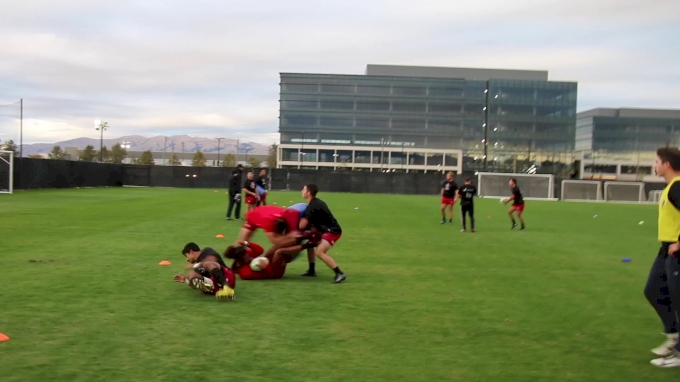 USA sevens team head coach Mike Friday said he fully supported the idea, adding that the more Test and Thompson spent time learned about the game — as players and in instructing — the better. This past year, Friday had all of his players gain coaching certification. He also had them take a referee course.
Brett Thompson Coaching SD State:
"If you want to follow the laws, it helps to know what the thought process is for the referees," Friday said.
The coaching stint has been good for both Thompson and Test, who have been felled by serious injuries and have been eager to stay involved in the game as they rehabilitate.
Notice in the videos that Test is running around with the players, while Thompson is still on the sidelines. That might also fit their personalities, but, given Test's almost catastrophic injury sustained in a USA vs. Uruguay 15s game at the beginning of this year, it's good to see him moving around.