Create a free account to unlock this article!
Get Started
Already a subscriber? Log In
Oklahoma enters its upcoming Red River Conference game at Baylor in search of some good news after starting 0-2 league play and losing two of its starting centers to injury early last month.
Meanwhile, the host Bears put aside a preseason loss to Texas by blowing out TCU 50-8 in their RRRC opener on Nov. 18 and will next turn their attention to the visiting Sooners in Waco, Texas, this Saturday.
Watch Oklahoma at Baylor LIVE on FloRugby
Oklahoma's injury woes happened just before the Sooners faced off with Texas Tech on Nov. 11. The result was a 53-0 drubbing that was as emphatic as the score might suggest. The Sooners lost at Texas A&M a week later, but OU scored two tries — both by flanker Luis Nunez and both on quick-taps — and stayed in the game.
It was only a moral victory, maybe, but a sign for encouragement.
(Side note to A&M ...
... pay attention on penalties near your own tryline.)
"I think it was a step forward," Oklahoma coach Doug Neubauer said. "It's hard to say that based on the score, but we gave up a lot of possession because of our inexperience in some positions. We have been working to fix those issues. We are hard at it every day. Some lessons are learned the hard way — we're hoping to turn those lessons into success."
Baylor, meanwhile, brushed off that preseason loss to the Longhorns and logged 50 points in a victory over TCU.
Player turnover is a fact of life for every college team, and certainly the Bears have had to go through that. As coach Mason Hering outlined in the latest Miss Pass Podcast, his team has gone from a forward-oriented, grind-it-out team to one in which the experience is in the backs.
The Miss Pass Podcast With Guest Mason Hering: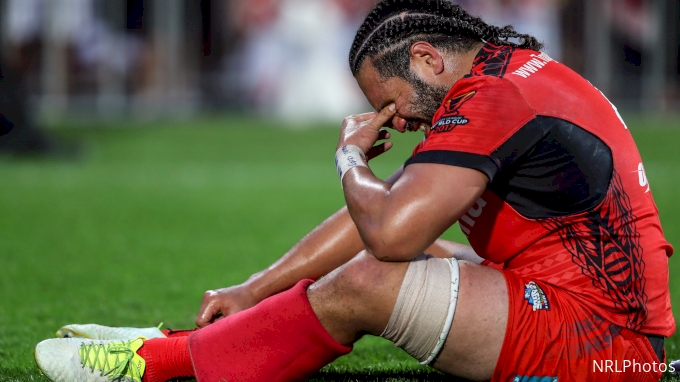 Create a free account to unlock this video!
Get Started
Already a subscriber? Log In
So far it's been a fairly smooth transition. The Bears have some exciting players in both units, but they are still learning to work together.
A trio of Baylor players scored two tries including Stewart Morris III — who plays inside center — fullback Luke Davis, and substitute back Michael Haynes. With that talent, the Bears will just need the forwards to get enough possession, and against the Horned Frogs, they did exactly that.
We'll see this weekend if it is all coming together for both of these teams, live on FloRugby. Meanwhile, also on tap in the Red River, Houston should be up against it at Texas and a pretty talented Texas Tech team will get to test itself against Arkansas in Fayetteville, AR.
Red River Standings:
| | | | | | | | | | |
| --- | --- | --- | --- | --- | --- | --- | --- | --- | --- |
| Red River North | W | L | T | PF | PA | PD | BT | BL | PTS |
| Texas Tech | 1 | 0 | 0 | 53 | 0 | 53 | 1 | 0 | 5 |
| Baylor | 1 | 0 | 0 | 50 | 8 | 42 | 1 | 0 | 5 |
| TCU | 1 | 2 | 0 | 39 | 117 | -78 | 1 | 0 | 5 |
| Arkansas | 0 | 1 | 0 | 15 | 51 | -36 | 0 | 0 | 0 |
| Oklahoma | 0 | 2 | 0 | 15 | 117 | -102 | 0 | 0 | 0 |
| | | | | | | | | | |
| Red River South | W | L | T | PF | PA | PD | BT | BL | PTS |
| LSU | 2 | 0 | 0 | 127 | 27 | 100 | 2 | 0 | 10 |
| Texas A&M | 2 | 0 | 0 | 109 | 29 | 80 | 2 | 0 | 10 |
| Texas | 1 | 1 | 0 | 81 | 56 | 25 | 1 | 0 | 5 |
| Houston | 0 | 2 | 0 | 12 | 96 | -84 | 0 | 0 | 0 |