The starting lineup for the USA in Saturday's test match against Germany has been named.
Under interim head coach Dave Hewett, the Eagles will see Blaine Scully captain the squad and a moderately experienced side — all but one player has been capped but only one has more than 30 — to face the Germans for the first time. The game kicks off at 11 AM ET from Wiesbaden, Germany.
Fry, Germishuys Out
The Eagles are without a couple of players. Prop Eric Fry (Rugby Club de Vannes) will remain out of Saturday's matchup following a hernia injury that sadly means he will miss next weekend's matchup against Georgia. Huluholo Moungoloa (Life West) steps in as a replacement.
Flanker Hanco Germishuys (Austin Huns) will also miss the clash against Germany to attend to personal matters, bringing in Psalm Wooching (Seattle Saracens) to the overall tour squad after an impressive showing with the Men's Selects in Uruguay. However, Wooching won't see action against Germany.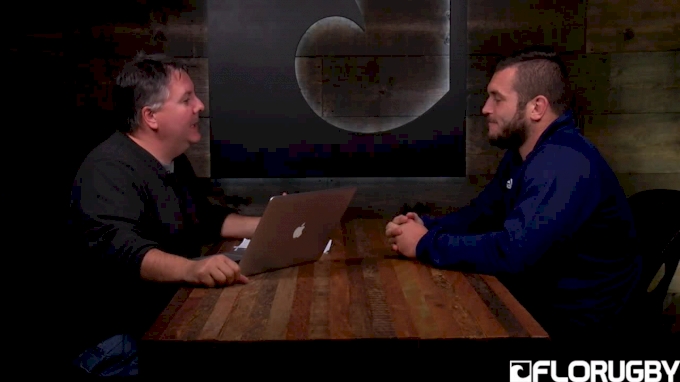 While Wooching will have to make his debut, Moungoloa could get his first cap this weekend coming off the bench.
Josh Whippy, who had a strong Americas Pacific Challenge and was initially named in the tour squad, couldn't make the trip, and center Mose Faula'au (Clermont) has also been brought in to replace him on the tour squad.
"For the last four days we have really bonded as a group and gotten to know the character of each individual how we work together as a team and also how players operate from an on-field and off-field perspective," Hewett said.
"The biggest thing for me is the quality of the German side," Hewitt added. "They have improved quite a bit over the last several months. Showing them respect as an opponent will build a lot of emotion and energy into providing our fans with a match they'd like to watch."
USA Lineup to Face Germany (Caps in Parentheses)
1. Olive Kilifi (20)
2. Joe Taufet'ee (11)
3. Dino Waldren (7)
4. Greg Peterson (12)
5. Nick Civetta (8)
6. Ben Landry (6)
7. Tony Lamborn (10)
8. Andrew Durutalo (19)
9. Shaun Davies (10)
10. AJ MacGinty (15)
11. Ryan Matyas (6)
12. Bryce Campbell (9)
13. Marcel Brache (5)
14. Blaine Scully (C) (34)
15. Mike Te'o (15)
Reserves
16. Peter Malcolm (7)
17. Huluholo Moungoloa (0)
18. Patrick Ryan (2)
19. Cam Dolan (29)
20. John Quill (23)
21. Nate Augspurger (12)
22. Will Magie (7)
23. JP Eloff (9)
Men's USA Eagles Staff
Dave Hewett: Interim Head Coach/Set Piece
Greg McWilliams: Assistant Coach - Backs & Attack
David Williams: Assistant Coach - Defense
Shawn Pittman: Assistant Coach - Set Piece
Jon Hood: Strength and Conditioning
Chris Hanson: Team Manager
Jimmy Harrison: Analyst
Kevin Ng: Head ATC
Matt Lopez: Assistant ATC
Dr. Mark Sakr: Team Doctor
Dave Hodges: Men's Eagles General Manager