Create a free account to unlock this article!
Get Started
Already a subscriber? Log In
Gary Gold is the new USA men's 15s head coach… or will be, because while USA Rugby announced that Gold had accepted the position Monday, he won't be taking over immediately.
Gold is under contract as director of rugby for the Worcester Warriors, and, as stated by the English club, will remain on the job there through the end of the Aviva Premiership season.
So, that, in and of itself, makes the hiring a strange one. Why would USA Rugby hire a coach and announce it when he won't take the job for seven months?
Some answers:
He Will And He Won't
Gold will likely be allowed a few breaks from Worcester to lay the groundwork in the USA. This could happen over breaks in the action for the Warriors. Worcester doesn't play a Premiership or European Challenge Cup game from January 18 to February 11, just as the USA is gearing up for the Americas Rugby Championship… just sayin'.
Scheduling Works
Not only will the ARC's kickoff present a potential break for Gold to work in January, but it will also coincide with the National Development Summit, which might be a nice time to introduce him to the American rugby public.
What Now?
Scott Lawrence will coach the USA Selects team at the upcoming Americas Pacific Challenge. Lawrence could well stay on to help with the Eagles in their truncated tour of Europe (Germany and Georgia but no one else). But more important in this transition is Dave Hodges. The former USA captain and USA assistant coach is the Eagles GM and has taken on a more involved leadership role with the program. It is Hodges, working with USA Rugby High Performance Manager Alex Magleby and CEO Dan Payne, who has helped assemble a coaching team for the Eagles over the next few months.
We might see one coach as a de facto head coach, or we might just see a collaboration. If there's a collaboration, Hodges could serve as referee.
Who Picks The Players?
Magleby's job, among many other things, is to figure out who's going to be on this team. Gold will be in contact with him, but we likely won't see Gold's heavy stamp on the roster for a year. Dave Hodges is the team GM and has a lot of work to do in this realm, too.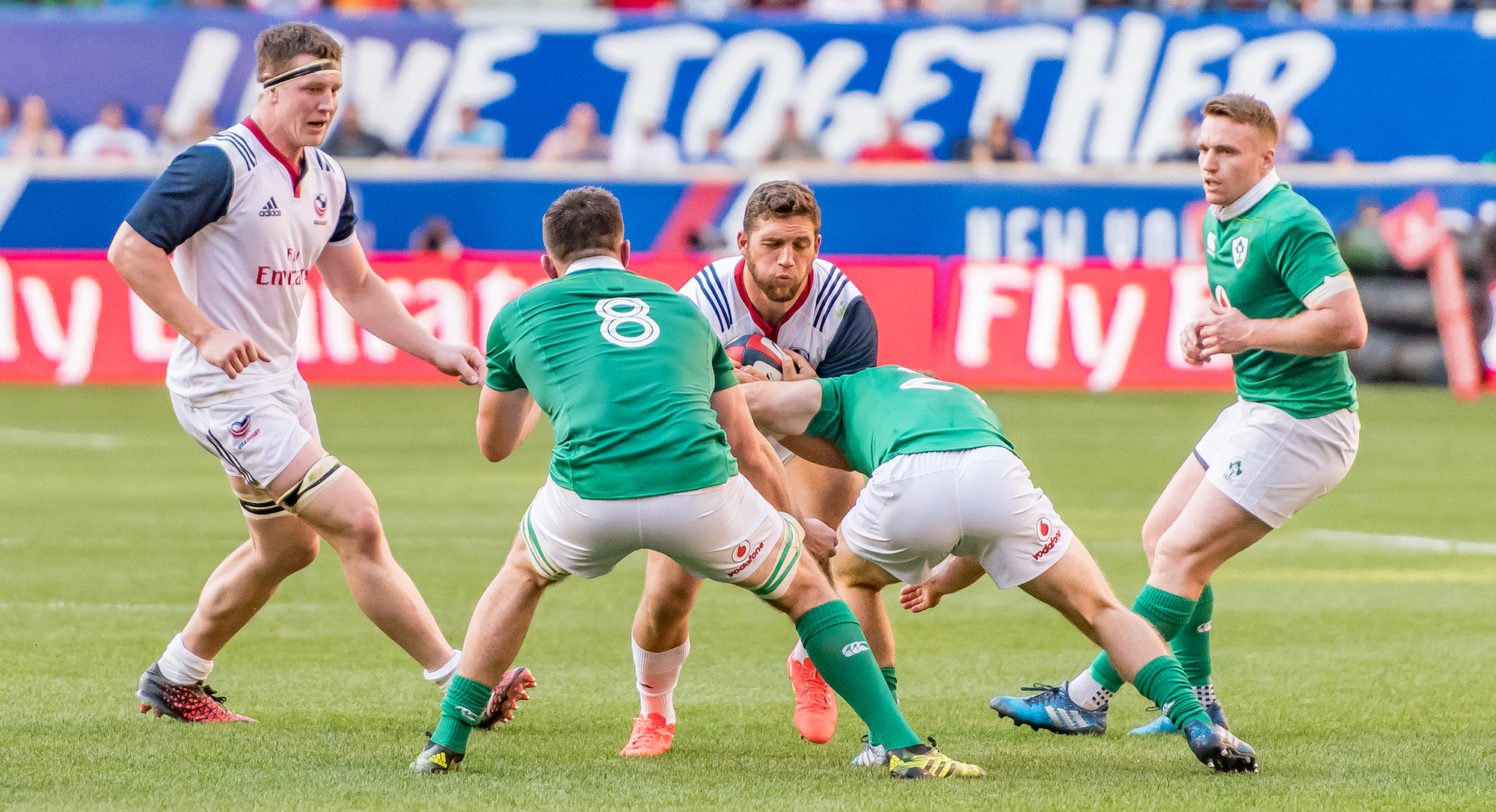 Why Won't Gold Move Now?
There are a lot of reasons, but the main one is that he is under contract and promised to do his job for the Warriors through the end of the season -- that's what he's doing.
At the same time, it benefits the Worcester Warriors to keep Gold in his position. The club is for sale, and certainly having a stable coaching group, including a director of rugby, set through the season is important. The Warriors are 0-5 but won't get wins if they change everything at the top now.
When He Starts, It Will Be Different
What USA wants, and has always wanted, is a good coach who is a grown-up, commands a fair but not over-the-top salary, and lives in the United States while developing coaches and players outside of the official national team assembly periods. Rarely has the organization received all of those elements at the same time.
Gold is expected to be this person. Once his contract is finished at Worcester, he will move to the United States. While he's expected to take a break in his native South Africa every now and then, it won't be a case of him flying in the day before assembly and flying out the night of the final game.
(We don't have all the details of Gold's deal, but it appears he is contracted through the 2018 Rugby World Cup, but could stay longer. His salary is in keeping with the going rate for international head coaches, but it's a more favorable deal for USA Rugby than the deal with former coach John Mitchell.)
Instead, Gold will be expected to fulfill high-performance coaching development duties -- working on developing coaches to lead teams at the highest levels. In addition, he is expected to work with players, get out there in the community, and help grow the game at all levels. That expectation, apparently, was communicated at every level of the negotiations with Gold. If you want this job, you don't parachute in and then leave. You invest. You move here. You help us.