Three Moments That Spelled Victory For Mount St. Mary's
Three Moments That Spelled Victory For Mount St. Mary's
A look at Mount St. Mary's rugby v Virginia Tech, and some analysis.
Sep 26, 2017
by Alex Goff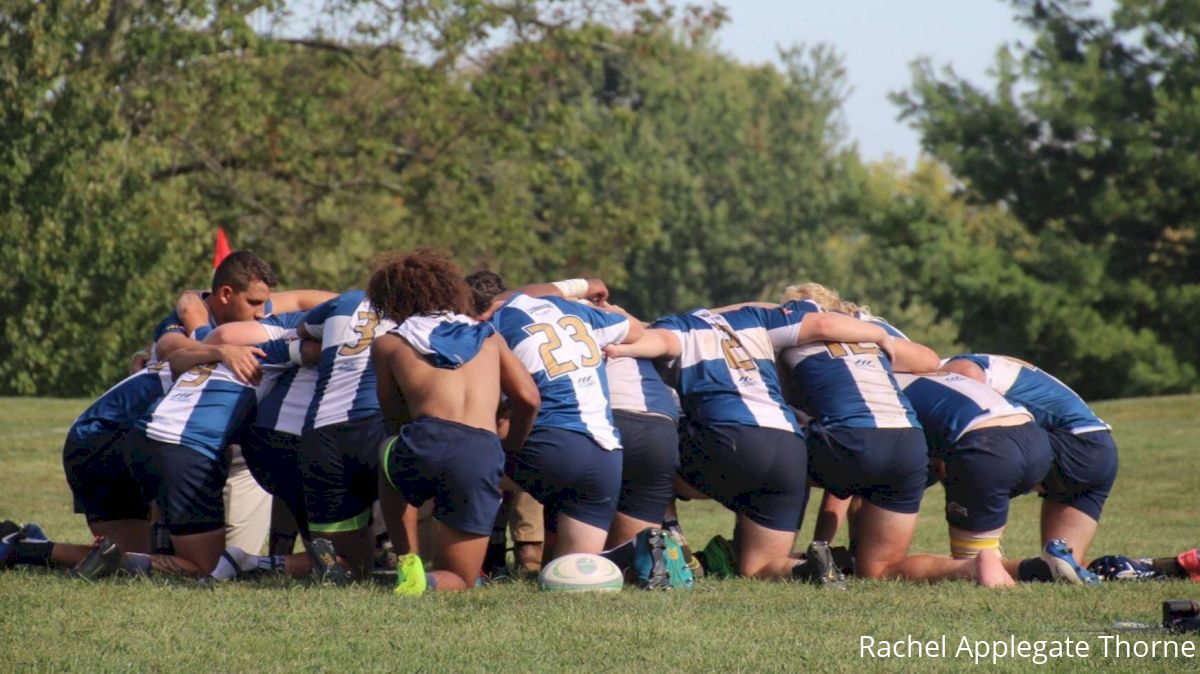 Mount St. Mary's beat Virginia Tech 28-24 in Chesapeake Conference action on Saturday at home -- another typically close game in the league.
The visiting Hokies were 2-0 going into the game, and the Mount had lost an early game to Virginia. So at first glance you'd think Virginia Tech was going to take this one.
But the Hokies didn't, and there were three key plays that made it the Mount's afternoon.
The Chase
Leading 13-10 in the first half, the Mount St. Mary's players managed to force a VT turnover while defending close to their tryline and spin the ball quickly to freshman Justin Owens, who beat several tacklers and raced off to midfield. The chasers were there, but the problem was they were all looking at Owens.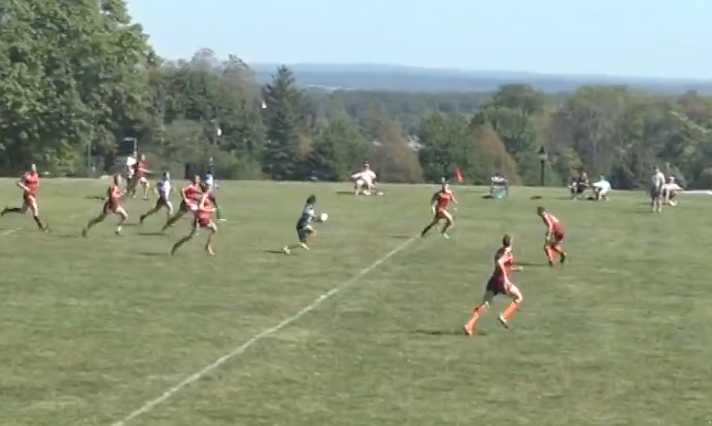 So, of course, Owens started looking for support, and just before he was summarily smashed to the ground, he passed out to Dante Speight, who did the rest to score his second try of the day and give the Mount an 18-10 lead at the break.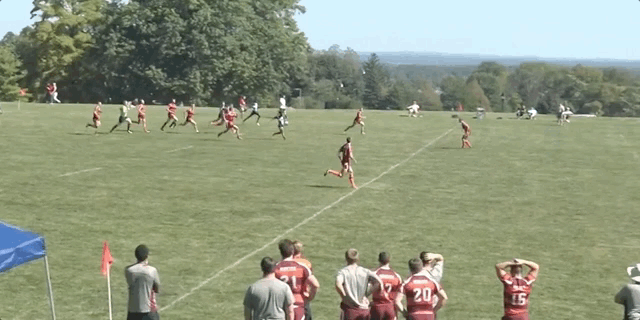 Virginia Tech came back to take a 24-18 lead at the beginning of the second half, but the Hokies also had other chances to score.
Slow Support On Quick Tap
In this sequence, Virginia Tech had a penalty right in front of the posts and a yellow card against MSM. The Hokies opted to tap and run, and the Mount defended well. A couple of phases later, you can see the Virginia Tech forwards are tired. They don't get to the breakdown to support the VT back, and he loses the ball.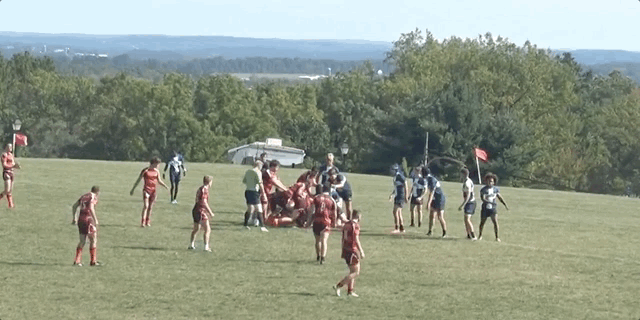 Mount St. Mary's got out of trouble there.
Quick Passing Does The Job
Stuck in their own 22 again, the MSM players are static and getting hit hard. So the way to get around that is, sometimes, to move the ball laterally to find someone in space. And that's what they did. Quick passing allowed the Mount backs to find some room, and a nifty offload set up the game-winner to Jack Spera, who broke free on a 50-meter scamper.
After a conversion by Luis Turbyfield, Mount St. Mary's held a 25-24 with 20 minutes left to play. Neither team was able to score -- even though the Hokies came close -- and Turbyfield iced it with his second penalty of the game.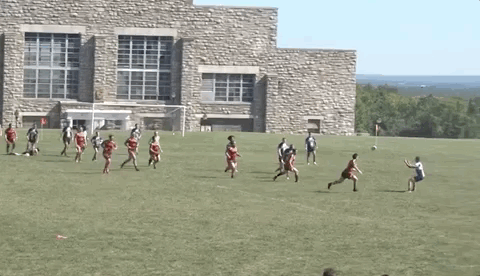 Not bad for a team with 11 freshmen in the game day roster. It was a good win for MSM, but it was one that hung on some key plays -- three of them.
"The Chesapeake Conference is one of the toughest conferences around," Mount St. Mary's head coach Jay Myles said. "Each week, we are asking our team to play tough opponents like Virginia Tech. This was one of the most physical matches of the season and we were excited to come away with a win. Virginia Tech is a well-coached team with incredible players who come at you hard and with a purpose. I am extremely proud of our young men and their ability to increase their play/cohesion each week."