The French Top 14 is coming off another wild and woolly weekend of play, and the final scorelines showed just how open this league continues to be nearly a month into the season.
Among this past weekend's results, Toulouse beat Paris (aka Stade Francais) 53-17. Lyon took down Bordeaux-Begles 49-14. Pau grabbed a 28-13 win over Castres. Clermont Auvergne routed Brive 62-6. Racing Metro 92 beat Oyonnax 25-13, and Montpellier defeated a Samu Manoa-less Toulon 43-20. Meanwhile, La Rochelle edged Agen 20-15 in the lowest-scoring game of the week.
That's an average of exactly 54 combined points per game, which is pretty high. Tries (known as essais, in French) might be in short supply in other professional leagues, but they aren't in France.
Here are three tries from this past weekend that help illustrate how French Top 14 teams are generating their points:
1) Lyon's Trademark Sequence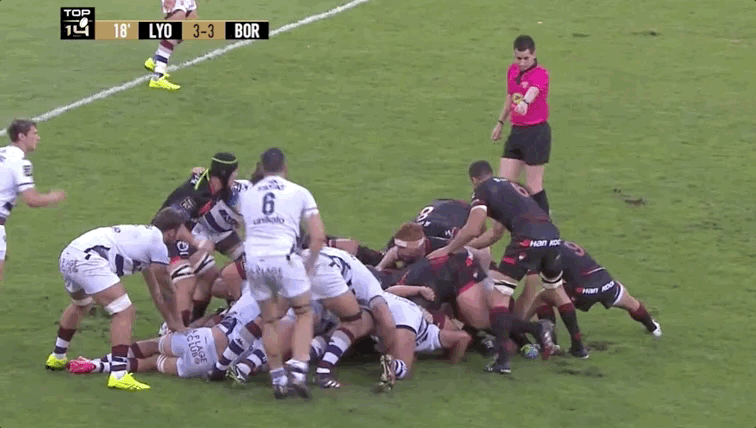 This is a classic from Lyon. It's basically just hands and sending laser-like passes for teammates to run onto in stride. It's worked for over a century. Lyon, by the way, is now 3-1.
2) Dupont's Try-Line Twist To Kolbe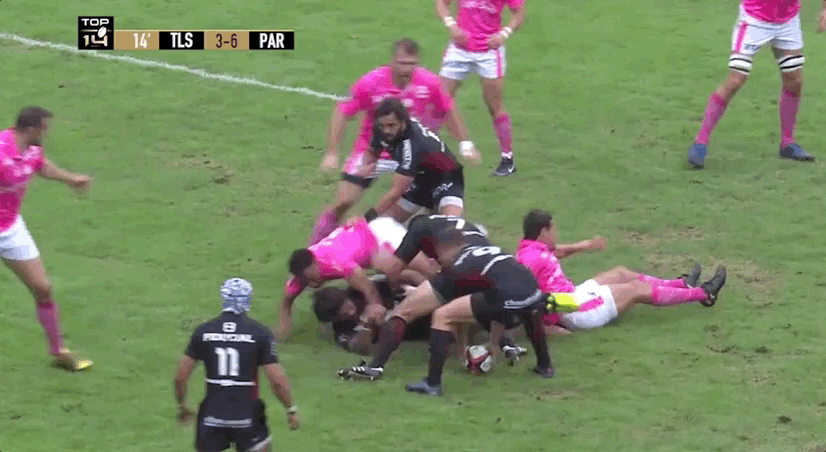 Toulouse is 2-1-1 and it's kind of hard to imagine why. They looked so good against the Parisians. This try is a lesson in strength and body position. Toulouse scrumhalf Antoine Dupont fends off a massive forward and two other tacklers bigger than he is, curls around the ball to protect himself, and controls his body just long enough to pop off a pass for Cheslin Kolbe to grab for the try.
3) Racing's Risky Ball-Handling Pays Off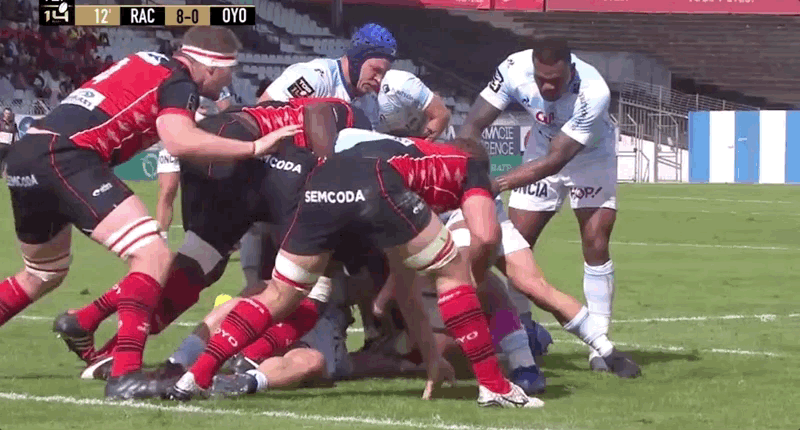 Racing is also 3-1, and they score tries in a don't-try-this-at-home way.
Any coach will tell you that if you can, raise the ball over the tackler so your arms are free to make the pass. But no coach in the world will say you should hold the ball like this and, as you're hit, stretch out to score. But if you're Leone Nakawara and you have hands the size of dinner plates, maybe it's OK.
Join The Conversation On Social
FloRugby's hottest content, delivered to your inbox
Don't miss breaking news, feature stories, event updates, and more. Sign up for the FloRugby mailing list today.