As the Men's Collegiate All-Americans assemble and prepare to face Oxford University at Talen Energy Stadium in Chester, PA, on Saturday, the biggest task for the hosts is to see if they can play as a team.

The Oxford players know each other well and train together regularly. For the All-Americans, however, this is a case of players from 14 different universities trying to create a cohesive whole. Peter Malcolm knows how that goes; he's been an All-American for several years and also an Eagle.

"It's straight clarity," Malcolm told FloRugby. "There's no time to let a guy sort it out for himself. You've got to get it right the first or second rep."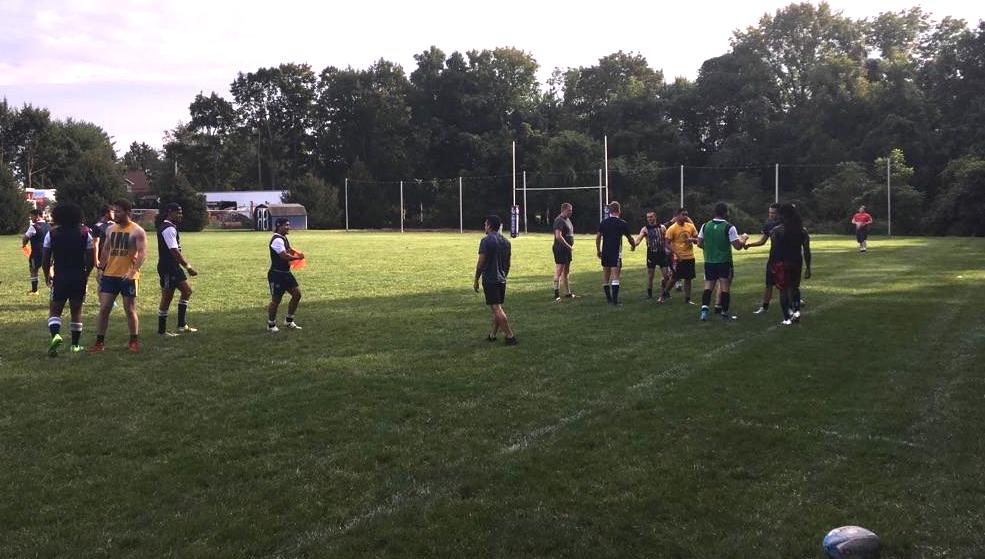 So how're they doing?

"On that score, we're doing really well," Malcolm said. "This is one of the best teams I've been on for getting up to speed. We had our first lineout session and we were at a 95 percent completion rate, and that's a big deal."

Malcolm, Alex Maughan, and a few other All-Americans have national team experience. But the coaches said there's been no attitude, and the more seasoned players aren't acting as if this is a step down.

"I don't understand the whole thing where you don't treat it as important," Malcolm said. "You're still wearing a jersey with USA on it. As I've told coaches, if you want me to play rugby for the USA, I'm coming."

Malcolm played for a big, experienced, and physical All-Americans team that swept two games against Cambridge in 2014, and he's expecting his current squad to use a similar approach against Oxford this weekend.

"We're hoping to attack them in space," Malcom said. "That's where we beat Cambridge, and we can get some advantage out there. We've got some really, really good athletes on this team."

The All-Americans beat Cambridge 27-14 and 22-12 in June 2014


Among them, Marcus Tupuola of Notre Dame College is coming off a three-try game against Davenport. Along with the skilled and elusive Tupuola, Vetekina Malafu has shown excellent pace out wide. Malcom also praised Duncan Van Schalkwyk as a "talented and very professional" teammate.

Watch out also for Central Washington forward Jeremy Lenaerts, who isn't USA eligible yet but, coaches hope, will be soon.

The players are working hard and pushing for spots on the starting lineup, but it's not all serious.

"I've never been on a not-fun rugby tour," Maclolm said. "It's good to be around rugby boys again, and it's been really good for me mentally. Boys haven't needed too much leadership."

Kickoff between the All-Americans and Oxford at Talen Energy Stadium at 2:15 PM ET.



Join The Conversation On Social
FloRugby's hottest content, delivered to your inbox
Don't miss breaking news, feature stories, event updates, and more. Sign up for the FloRugby mailing list today.