The Newcastle Falcons will play Saracens at Talen Energy Stadium in Chester, PA, on Saturday, and one wonders if there's going to be a huge crowd for the Premiership game. If there's not, is that anyone's failing or just the way it is?

While the probability of the stadium being filled to capacity this weekend is slim, the expectation shouldn't be for this game to draw a crowd of 18,500. After all, this matchup is the only Premiership game being played in the U.S. this season and just the second of its sort in recent years.

"It's a work in progress," said Dan Lyle, former USA national team captain and head of AEG's U.S. Rugby division, which is running the event.

Lyle, who previously worked with United World Sports on the USA 7s and Collegiate Rugby Championship, is looking for a long-term effort on a Premiership game.

[tweet url="https://twitter.com/Saracens/status/907621908727951361" hide_media="0" hide_thread="1"]
"The Premiership is a great organization," Lyle said. "The clubs individually are all really strong. We've have good dialogue with them. But the whole idea is to work with them to create a strategy that can lead to something that can be grown.

"A single match is not the end game. It's an overall strategy that allows us to build something. But we have to take the plunge. And it's always cold in the initial plunge."

According to Lyle, about 98 percent of the tickets sold for Saturday's match are to U.S.-based ticket buyers. That means few fans are making the trip to the USA for the game but doesn't mean getting UK fans isn't a possibility. It's all about timing and matchups. Is a September match better than March? There's certainly less football competition in March. Is Saracens vs. Newcastle the right matchup, or are there other teams with stronger followings?

[tweet url="https://twitter.com/FalconsRugby/status/907643166437900288" hide_media="0" hide_thread="1"]
What about the city? Talen Energy Stadium isn't in Philadelphia, even though everyone keeps saying that's where it's located. It's in Chester, PA, which is 30 minutes away (driving from Philly, you get to the airport before you get to Chester), and for all its charms, Chester is not a destination city. For overseas fans, Philadelphia may not be either -- unless UK fans want constant reminders of the Revolutionary War.

Will the Collegiate All-Americans vs. Oxford University game, which takes place before the Premiership clash, carry much fan weight? Some, to be sure, but in the end it just takes time for fans to get used to such a thing.

It's worth noting also that a March 2016 matchup between the London Irish and Saracens in the New York area drew (reportedly) over 14,000. So there's a market. But if you look at the game footage, it doesn't look like a lot.



It's easy to forget that while the USA 7s in Las Vegas brings in about 70,000 in total attendance (including paid fans and volunteers), back in its debut year in 2004 the total crowd was less than 10,000. It took seven years, the creation of a massive ancillary tournament, and moves to San Diego and then Las Vegas before the numbers started popping.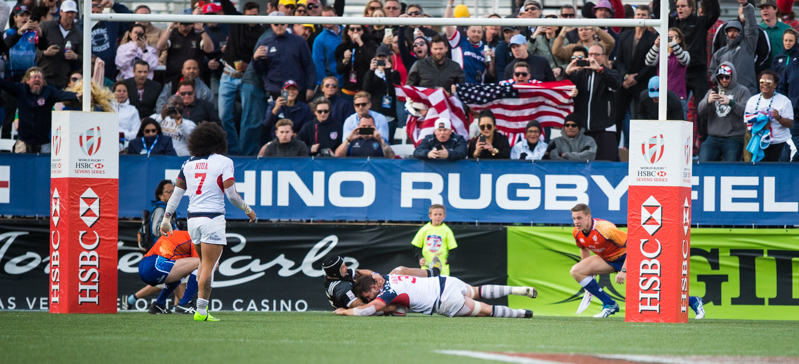 USA Rugby and its commercial arm, Rugby International Marketing, are still learning the lesson that you have to work really hard, every day, to get fans in seats. For every massive success such as the test matches in Houston or the USA vs. Maori game in the Philly area some years ago, there are still major internationals drawing fewer than 10,000 fans.

Just today, United World Sports unveiled an affiliate plan to sell more tickets to its new venture, the Silicon Valley International 7s. Registered U.S. clubs can sign up to get $7 for every weekend ticket sold. UWS' Jeff McDowell called it "a kind of 'Girl Scout cookies' of rugby." It's certainly a move that said "we're willing to do anything we can to get people in the seats."

That should have been the attitude of PRO Rugby and was one of the league's failings. It will have to be the attitude of the speculated-about DC Pro 14 team that might or might not happen. For every New Zealand vs. Ireland (or New Zealand vs. USA) game that filled Soldier Field in Chicago last year, there are many, many other one-offs and series that need more work. Just look at when the USA played Australia back in 2015 -- once again at Soldier Field -- and drew a crowd one-third the size of the All Blacks matchups of a year later.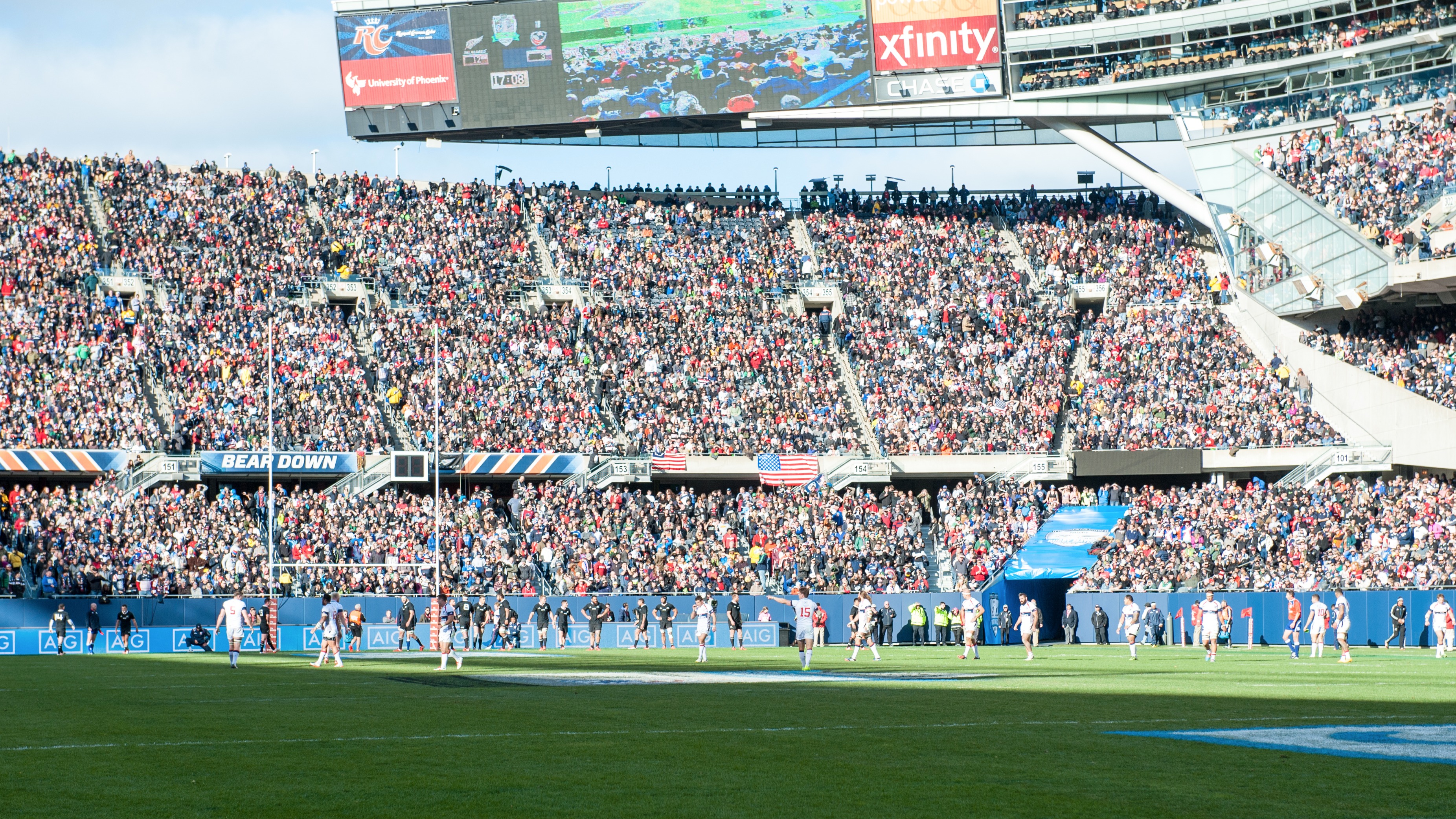 The point, and Lyle's point, is that international rugby works and draws fans in the USA, but you have to keep at it. One Premiership game doesn't do it, but a commitment to a series probably will. Random test matches around the country produce, surprisingly enough, random results, and generally it's the work of the local people on the ground that drive success of a USA game.

Even with all that work, it will take time. So if Saracens vs. Newcastle doesn't draw a lot of fans this weekend, maybe give them a mulligan but also watch to see where they go next time.