A couple of four-try masterpieces and some breakout games highlight this weekend's DI college efforts around the country.


Francisco Herenu
The St. Bonaventure sophomore (pictured above) scored four tries against NEC Herenu on Saturday, and his team needed them. The Bonnies fell behind 7-0, and it was Herenu's scoring touch that brought them back to win 32-7.
Maxim Zhitnik
After starring last year at flanker, the Fordham junior was moved to center for this season, and he's embraced the new position, scoring two tries in Fordham's 49-7 defeat of Columbia on Sunday.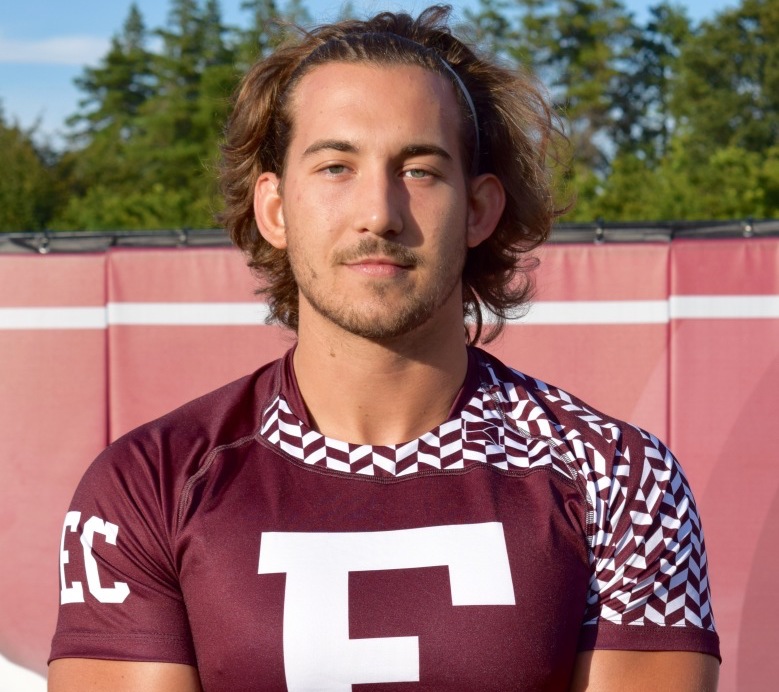 We will likely be talking about Zhitnik quite a bit this season, so we won't say this every time we talk about him, but he's the son of former NHL star Alexei Zhitnik, who played the bulk of his 1,095 regular-season games for the Buffalo Sabres.Alexei recorded over 100 penalty minutes in a season three times over his career, which is a lot, and he played in three Olympics for the USSR, CIS, and Russia hockey teams and played for Ukraine as an NHL All-Star. Max was a standout for Fordham last year and has made a nice step forward in Fordham's strong start.
[instagram url="https://www.instagram.com/p/j6cFptF0aX/?tagged=alexeizhitnik" hide_caption="0"]
Marcus Tupuola
The top back of the fall of 2016, Tupuola can play fullback or flyhalf. He scored three tries in Notre Dame College's 27-14 defeat of Davenport on Sunday.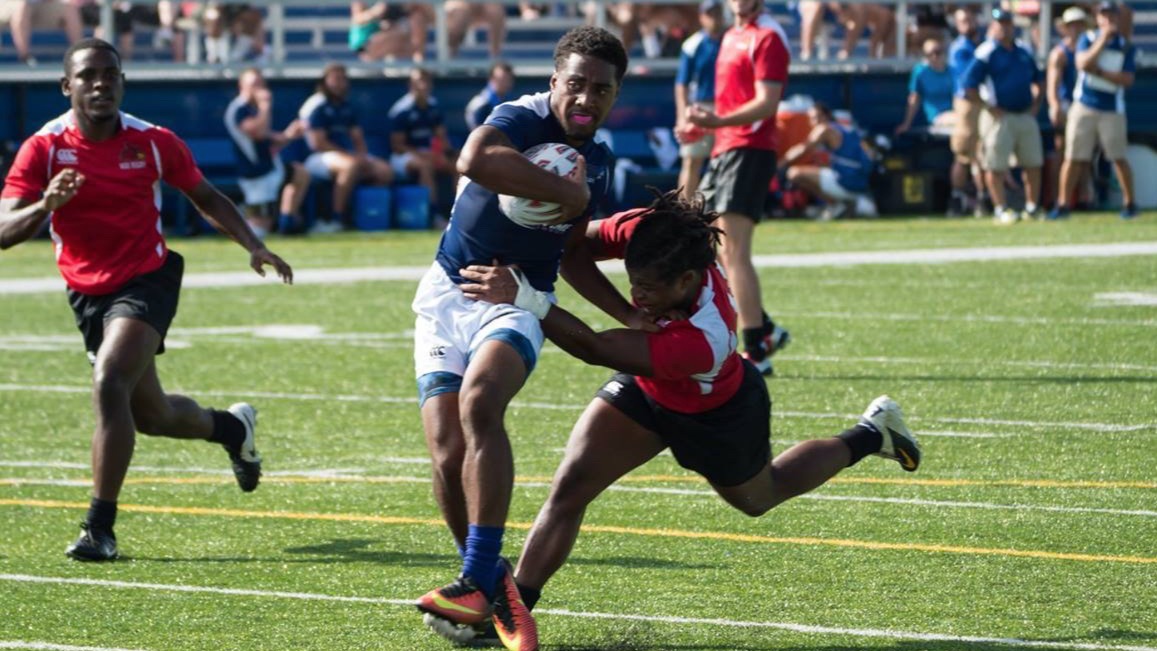 Noah Zomberg
In a losing effort for Davenport, Zomberg was a shining light as he continues to take control of the flyhalf position with the Panthers.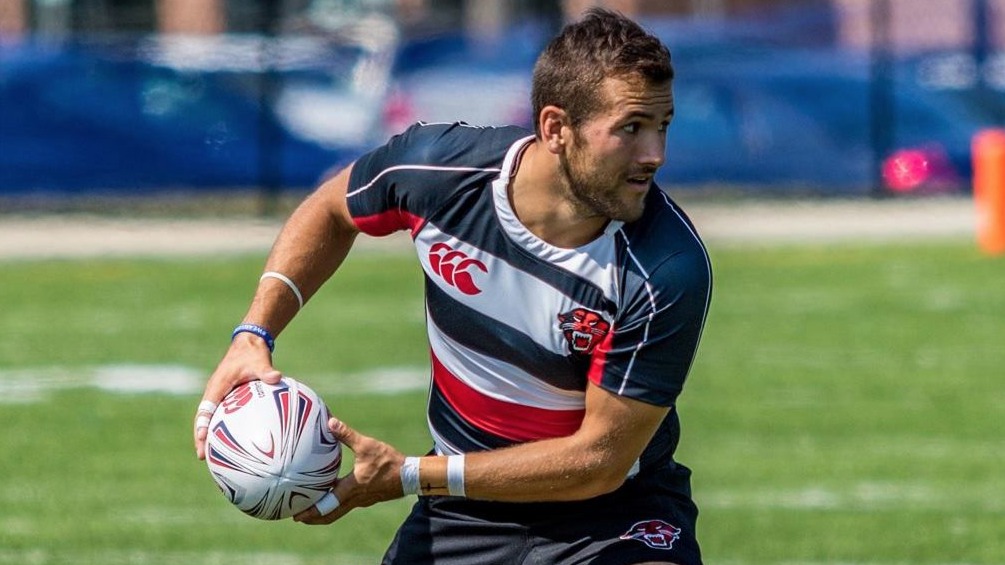 Ieuan Israel
The No. 8 for Virginia Tech was named player of the game in the Hokies' 26-7 win over Georgetown on Saturday.
Michi Magistrali
Led by Magistrali's four tries, AIC won big over UMass on Sunday. While the Minutemen traveled light, it was still a pretty impressive day for the Yellowjackets. "I think it was the first game we actually moved the ball wide creating scoring opportunities, and we were good enough to capitalize on almost all of them," AIC coach Rob Guiry said. "Our strong defense was a big factor for our win too, causing many turnovers, so we were able to play with ball in hands most of the game."
Ben Moore
Moore scored two tries as Colgate defeated Cornell 38-5 on Saturday.
Andrew Baldado
A sophomore center for Ohio State, Baldado is building on his strong play from his time at St. Ignatius High School in Ohio and helped lead OSU to a 46-10 win over Oklahoma on Saturday.
Ryan McNulty
It seems that wherever something's going on with Penn State, the red-haired and easily-identified McNulty is in the middle of it. The rangy lock can play flanker and is quick enough to be a really effective 7s player. McNulty helped Penn State to a 55-23 defeat of Dartmouth on Sept. 2.
Dylan Craven
The openside flanker for Tennessee (pictured below) was a monster, or perhaps a terror, or maybe a force in the Vols' 32-22 win over South Carolina on Saturday... However you describe him, Craven tackled people and wouldn't be tackled to open the season for Tennessee.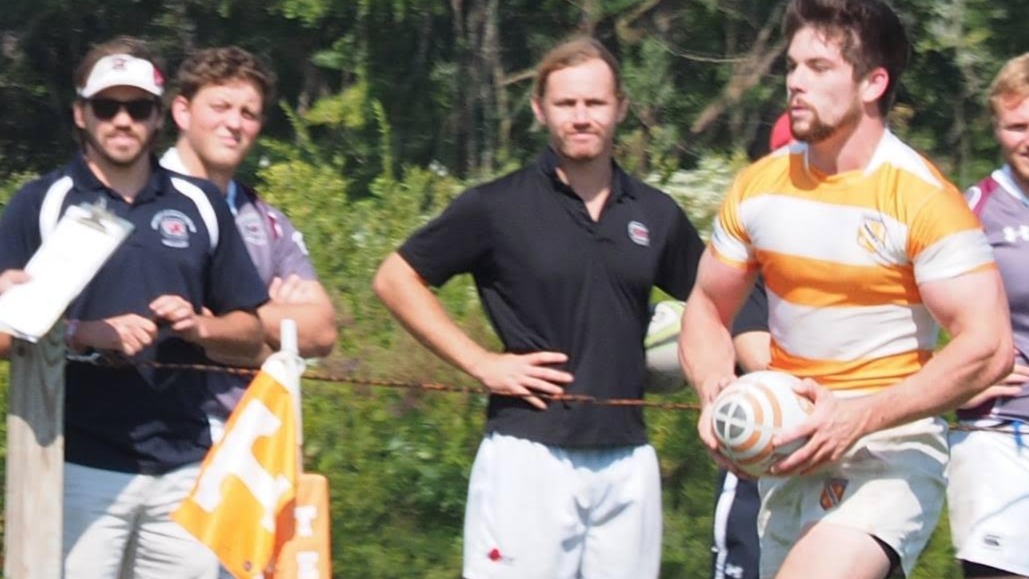 Join The Conversation On Social
FloRugby's hottest content, delivered to your inbox
Don't miss breaking news, feature stories, event updates, and more. Sign up for the FloRugby mailing list today.