The University of California men's rugby program has announced its incoming freshman class for the 2017-18 season.

Seven of the 15 players come from the state of California, with two from other US states, and six more from overseas.

The increased international presence is a trend reflected in the University as a whole, and also at the Cal Rugby Summer Camp.

The new group's immersion into the team "is a gradual process," said Hall of Fame Head Coach Jack Clark. "It's not, on day one, 'Here is the manual," as much as it is, 'Let's begin this journey.' And I say journey because all too quickly, these young freshmen will be upperclassmen, and they'll be the custodians of our culture and our values."

Freshmen are often thrust into the fire at Cal - as they are on other teams. Last season, Sam Cusano was the team's top try-scorer when Cal won the CRC 7s tournament. And 7s, in fact, is how the season will start for the Bears as they play in the West Coast 7s at Cal Poly on October 7.

Here's the list of players.


BAY AREA
Kevin Saunders. A graduate of San Ramon Valley High School and a veteran of the Danville Oaks Rugby Club, which won the Northern
California and Pacific Cup Championships in 2015 and '16, finishing among the top teams in the nation both years with Saunders as a starter.
A 2016 attendee of Cal Rugby Summer Camp who plays center and stands at 5-9 and 200 pounds, Saunders was a three-year starter for Danville who received Bay Area All-Star recognition in 2015 and '16, and played with the High School All-Americans on their two-victory tour in British Columbia in the summer of 2016.
Isaia Taotua is 5-8, 267-pound prop who graduated from De La Salle High School, where he earned Highest Honors every semester, received departmental
awards for History and Religion, served as senior class president and was a nominee for Class Valedictorian. Taotua was a captain of his gridiron football team as a senior, when the Spartans advanced to the 2016 CIF Open Division State Football Championship, and his play as a two-way lineman was recognized with All-East Bay Athletic League and All-Bay Area honors. Taotua, who received the Bruce Wilhelmy Leadership Award for his success at DLS, played rugby for the Spartans as a 13- and 14-year-old. He began competing for the Lamorinda Youth at the age of 11 and continued with the Raptors Youth at ages 12-13 followed by the Danville Oaks club from the age of 15.
SACRAMENTO VALLEY
Garrett Kay is a 6-1, 200-pound back-row player who was Jesuit High School's captain and Forward of the Year in the Marauders' successful campaign
for the 2017 High School National Championships' single-school title. Kay, who hails from Shingle Springs, Calif., was a member of the
academic Honor Roll all four years of high school and was a starting gridiron receiver as a junior. He received regional rugby all-star
representative selections in Northern California in 2014, '15 and '16, and started at flanker for the High School All-Americans at the U18 European Championships this spring and against British Columbia competition this summer.
Gavin Janis is a 6-1, 195-pound scrumhalf from Rocklin, Calif., where the Cal Rugby Summer Camp alumnus graduated from Rocklin High School and earned the Distinguished Community Service Award for over 150 hours of volunteer service. At Rocklin, Janis was a gridiron standout for the Thunder at
linebacker and running back who was named a unanimous first-team all-league selection as a senior in 2017 by the Sierra Football League
for his play on defense. He punctuated his high-school gridiron career as a Scholar Athlete his junior and senior seasons with a GPA of above
4.0. On the rugby pitch, Gavin played for his father, Tom, on the Sierra Foothills Youth Rugby Club from the age of 10-15 and, as a junior and
senior, with the Granite Bay Rugby Club, which won the 2016 Tier I Club High School National Invitational Championship and reached the national
semifinals in 2017. Gavin's play for Granite Bay earned him a spot on the regional representative youth side for Sacramento Valley in 2016 and
recognition as Granite Bay's Best Back in 2017.
Desi Streater, a 6-1, 175-pound flyhalf also from Rocklin High School, began playing rugby at age 10 for Sierra Foothills and, starting at age 14, Granite
Bay. At Rocklin, Streater was a gridiron football player who started at safety, wide receiver and kick returner as a junior and senior. The 2016
Cal Rugby Summer Camp attendee was a three-year captain at Granite Bay, which also named him its Back of the Year three times as the club's top try scorer. Streater was a Northern California and Sacramento Valley all-star selection in 2016 and was named to the 2016 All-Tournament Team
after Granite Bay's National Tier I Club title.
SOUTHERN CALIFORNIA
Jacob Tuua-Burch is a 6-1, 232-pound student-athlete from Orange, Calif., who is headed for the back row on the Bears. He is a graduate of Orange High School, were he earned Honor Roll accolades as a junior and senior. On the pitch, Tuua-Burch captained the Back Bay Sharks team to the 2016 state
club championship. He is a two-year veteran of the Cal Rugby Summer Camp. On the gridiron for Orange HS, Tuua-Burch was an All-Golden West
League selection as a senior for his play at tight end. He competed in varsity water polo as a junior at Orange and was active in the school's
Polynesian Club.
Blake Richards-Smith
was a three-time Scholar Athlete and two-sport varsity student-athlete as a junior and senior at Torrey Pines High School in San Diego, where the 6-4, 200-pound back-rower from Solana Beach also captained the water polo team as a senior. Richards-Smith played for the Coastal Dragons
Rugby Club in addition to Torrey Pines, serving as a vice captain for both squads in 2017, and was a starter against Portugal for the High School All-Americans during the spring's U18 European Championships. He was a two-year attendee of Cal Rugby Summer Camp in 2015 and '16.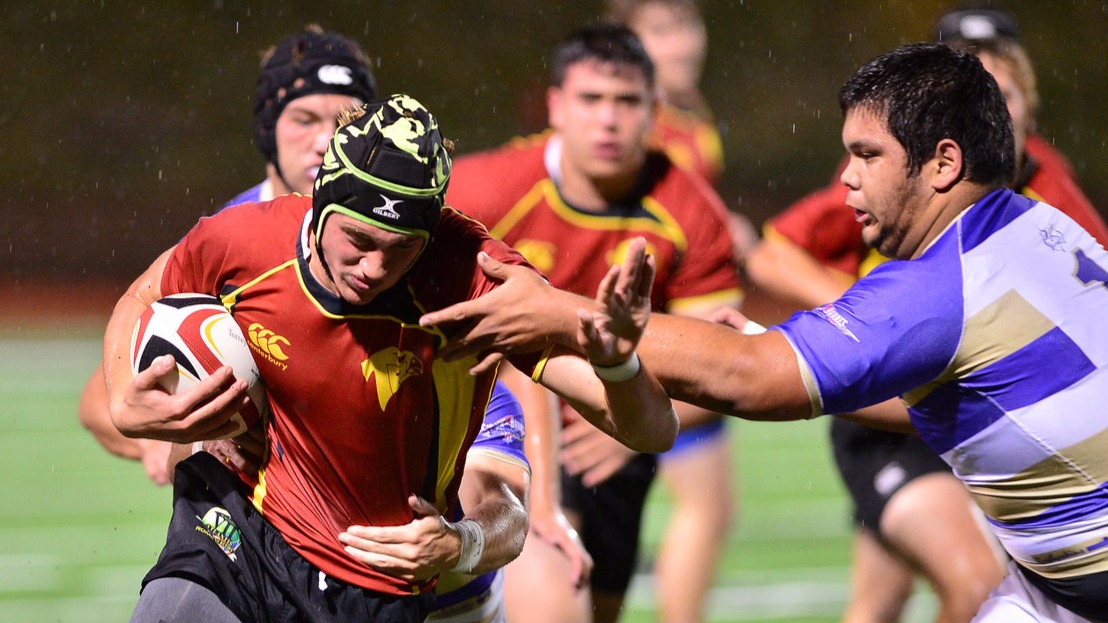 OUT OF STATE
Sam Golla is a 6-4, 245-pound lock who graduated from East High School in his hometown of Denver, Colo. Born in Texas and a 2016 attendee of the Cal
Rugby Summer Camp, Golla was the captain of his East High team as a senior. As a sophomore and junior he was a starter as East High won the
state title in 2015 and finished as runner-up in 2016. Golla's father, Matthew, is a public defender who obtained his JD from Santa Clara University following his undergraduate degree from the University of Colorado at Boulder.
Jack Manzo is a 5-8, 205-pound hooker from Xavier High School, winner of the 2017 New York State D1 boys championship and a national quarterfinalist for
the third straight year. On the pitch, Manzo was a three-year starter and, as a senior, a vice captain and the Most Valuable Forward as a starter at Xavier. A member of the High School All-Americans at April's U18 European Championships, Manzo was selected to the National Honors Society for 2016-17 at Xavier, from which recent Cal graduate and starter Pat Coleman, All-Americans Connor Sweet and James Kondrat, and former captain, All-American and U.S. National Team player Seamus Kelly also graduated. Like Kelly, Manzo hails from Queens, NY, and also played football for the Knights, starting as a junior and senior at fullback and linebacker for the 2015 Catholic League champions before an injury curtailed his senior season on the gridiron.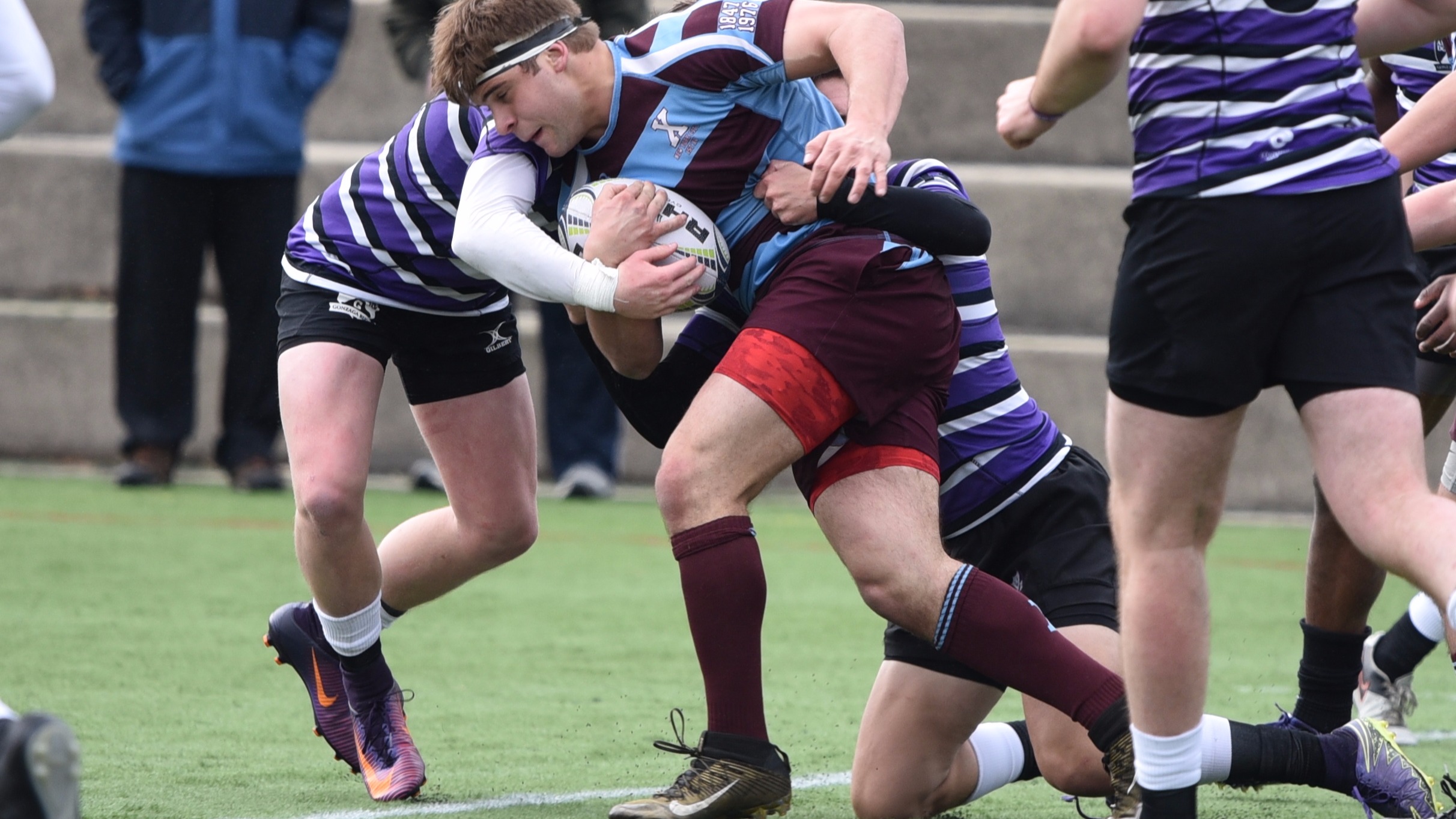 INTERNATIONAL CONTINGENT
Seth Purdey is a 6-0, 200-pound fullback and center from Mill Bay, British Columbia, who received the Best & Fairest Award when he attended the
Cal Rugby Summer Camp in 2016. Purdey served as Head of Boarding House at Shawnigan Lake School, where he helped his school win three
provincial rugby 15s championships from 2015-17 and the provincial 7s title in 2017, earning Team MVP honors and serving as captain during his
senior year. In addition to Shawnigan Lake, Purdey competed in rugby for the Tsunami Regional Rugby Club at the U-16, -16 and -18 levels, and
at the representative level for both British Columbia and Canada U-18s and U-19s. He also played ice hockey at Shawnigan Lake.
Thibault d'Auriol arrives at Cal from Shouson Hill, Hong Kong, by way of the Shawnigan Lake School on Vancouver Island in British Columbia. At the
University he joins his brother, Hugo, who is a senior fullback/center on the rugby team. A 2015 Cal Rugby Summer Camp attendee who stands at
5-7 and 157 pounds, the younger d'Auriol is slated to play scrumhalf for the Bears, the same position at which he started for Shawnigan Lake in
its 2016 provincial championship victory for 15s, the team's second in a row following its 2015 title. During a gap year following his graduation from Shawnigan Lake, d'Auriol played with the Valley Rugby Club in Hong Kong.
Daniyal Magomedov, who stands at 5-8 and 193 pounds, arrives at Cal from The Harrow School in England, where the native of Moscow, Russia, was a school team captain. Magomedov's prowess on the pitch, where he is projected as a hooker for the Bears, also earned him a spot in the Saracens Academy. Magomedov was president of the Slavonic Society, secretary of the PIGOU Society and received a Math & Statistics Award at Harrow, while completing
challenging internships outside of school in addition to extensive volunteer work.
Adam Roeske is a 6-1, 187-pound center from Eton College in the United Kingdom who was born in Bahrain and lives in Dubai. Roeske, who attended the Cal
Rugby Summer Camp in 2016 as a rising high-school senior, was a two-sport student-athlete at Eton, competing as a starter in water polo
as well as rugby. Roeske's rugby experience began with the Drifters Rugby Club in the UK from ages 5-8 and continued with the Dubai Exiles
Youth Club from ages 9-14. At Eton, Roeske was his rugby team's 7s captain and 15s vice captain for his final two years.
Marcus Shankland also arrives from Eton College as a 5-9, 173-pound scrumhalf and center. Shankland is 2016 Cal Rugby Summer Camp attendee who was born in Australia and lived in Russia before making his residence in Surrey, England. On the rugby pitch for Eton, Shankland led the team with 22
tries scored in 2016-17 and was named captain of Eton's 7s team. In the classroom, he was honored with a Russian Academic Prize and was also
active in the school's Oriental, American Business & Culture, and Education Societies.
Oliver Sharpe is a graduate of the Cranleigh School in Surrey, England, where the 5-7, 167-pound wing and fullback helped his school win the Roslyn Park
National 7s title and St. Joesph's Festival 15s title in 2016-17. He also received "full colours" as a track athlete at Cranleigh. Academically, Sharpe became the youngest student at his school ever to become a member of the Pervis Academic Society. He also received the Senior Prefect's trophy for leadership, sporting excellence and academia. Sharpe competed additionally for the Guildford Rugby Club, whose U18 team won the National Colts Cup in 2017. He is the brother of former UCLA All American Seb Sharpe, who graduated in 2016. A sister, Felicia, is also a current freshman at Cal.
WALK-ON JOINS RUGBY BEARS
In addition to its recruited student-athletes, the team may have additional walk-ons from campus.
Ian Huynh, a 5-8, 190-pound flanker from Repulse Bay, Hong Kong, is one such student-athlete to join the team as a walk-on for 2017-18. Born in Singapore, Huynh was a captain for his rugby team at the Hong Kong International School. In the classroom, he made High Honors every semester of high school and received an Excellence in Mathematics Award in 2017. Additional rugby experience for Huynh includes time on the youth side of the Valley Fort Rugby Club and representative play for Hong Kong at the U12, U14, U16 and U19 levels.