Create a free account to unlock this article!
Get Started
Already a subscriber? Log In
A battle of unknowns happens Friday as Davenport takes on Notre Dame College in South Euclid, Ohio.
Before traveling to NDC, the Panthers will warm up for that matchup by hosting Michigan in Grand Rapids, MI, on Thursday night.
Davenport and Notre Dame College have taken somewhat similar paths in their development. The Panthers started their rugby program earlier and so are a more established varsity team. They got going in the lower divisions and took home a national title before making their way up to D1A. Same goes for NDC, which won last year's D1AA title, defeating Bowling Green in the fall final and UC Davis in the overall final in May.
[tweet url="https://twitter.com/NDCFalconRugby/status/860899038325026817" hide_media="0" hide_thread="1"]
But winning at the lower divisions with a specific group of players and the moving up and retaining continuity is not easy. Davenport has received some support in the D1A rankings but has found victories hard to come by -- last year the Panthers were 0-6 in the Mid-South.
Davenport head coach Harry King chalked that up to some player turnover but also to the fact that the team is more comfortable playing in the fall, while everyone else in the Mid-South plays in the spring. This fall it's a little different, as both Clemson and Arkansas State will visit Grand Rapids, MI, for conference games. King said that helps since his team normally has to play the first half of its conference season on the road.
[tweet url="https://twitter.com/AtavusRugby/status/901857988574453760" hide_media="0" hide_thread="1"]
This Davenport squad is a little older than usual, with Noah Zomberg taking more of a leadership role at flyhalf while flanker Thomas Cheslek and prop Drew Boatright bring a powerful presence to the forward pack. And King is quick to point out that Davenport did finish third in the USA Rugby College 7s Championships in May, losing only to Saint Mary's.
That finish shows that Davenport has some outside flash. Add a strong recruiting class that includes former Penn High School No. 8 Will Vakalahi (who may one day find himself in the front row) to those pieces, and you've got a team poised to make a move.
Whether the Panthers can make a move against Notre Dame College remains to be seen. The Falcons have dealt with some player turnover of its own. But despite the team losing its entire front row and captain and lock Spencer Duncan, Falcons head coach Jason Fox said his pack might be even stronger this year.
"Yes, you want experience in the front row, but we had a really dynamic back row last year in Andrew Guerra, Collen Barelka, and Cian Grendon, and they're all back and to have those guys roaming the field is a huge advantage for us," Fox said. "We're excited for this chance, and it's our first game. We've got some things to figure out and a new system in place."
Cory Graham returns at flyhalf, although it's possible at times he'll see minutes at scrumhalf. NDC graduated Logan Weinstock and will be looking at options in the No. 9 jersey. Marcus Tupuola is still a dynamic runner and effective at fullback or flyhalf, and RoNeill Reynolds can still break open a game on the wing. Center Zack Forro returns, but he's been training with the USA 7s team in Chula Vista, CA, and so it's unlikely he will start against Davenport.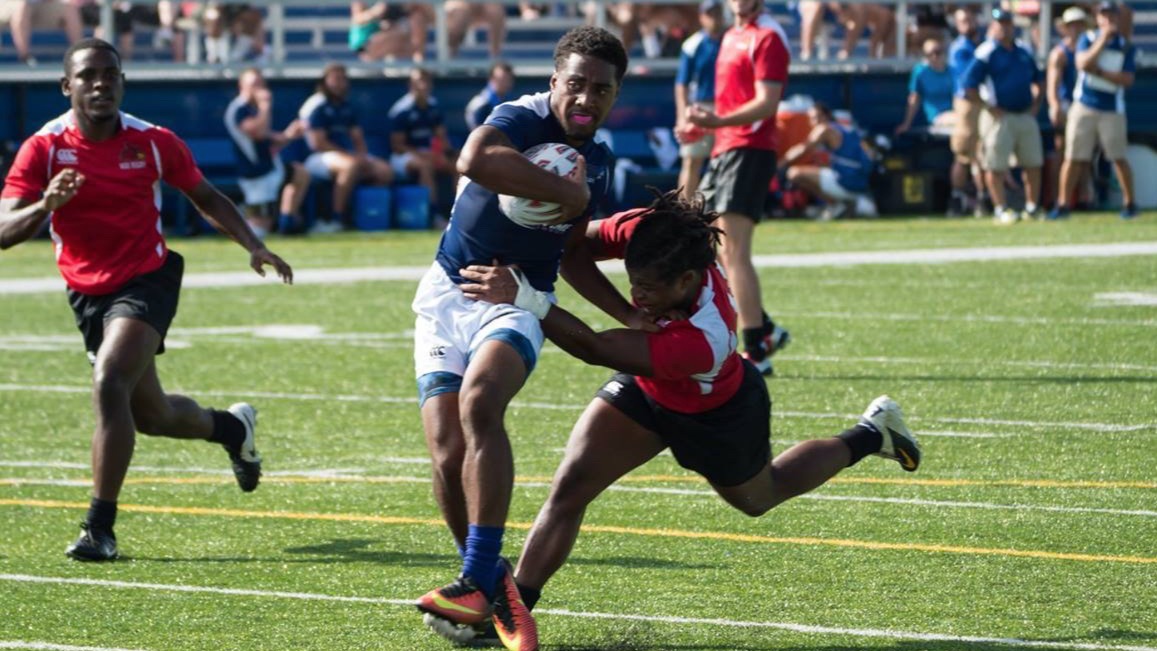 The big question will be how the tight five handles the Panthers' big boys. But watch out for NDC prop Sam Klimkowski. Sooner or later you will hear more about him. The Avon Lake High School prop went to Notre Dame College to play football but decided he missed rugby too much -- he is a real prospect.
Then again, this time of year, so is everyone else.
Join The Conversation On Social
FloRugby's hottest content, delivered to your inbox
Don't miss breaking news, feature stories, event updates, and more. Sign up for the FloRugby mailing list today.