After a tumultuous offseason, the BYU rugby team is getting back to business by holding a combine this Saturday.

The Cougars are free from a difficult year dealing with a complex eligibility violation issue that threatened to keep them out of the postseason in 2016-17. The program also had to battle to join a D1A conference for this season after initially failing to get the required votes. After a second vote, BYU was granted admission to the Rocky Mountain Conference as an associate member.

Head coach David Smyth is just happy to be worried only about coaching rugby now. His Cougars will play in the RMC, starting in January, against Air Force, Colorado State, Colorado, and Utah Valley and will see a return of the Wasatch Cup rivalry game with Utah. BYU will also face Saint Mary's, Central Washington, and San Diego State. It's a tough schedule, and it starts this coming weekend with the team's combine and tryout in Salt Lake City.

"We've had young men like Kevin Schofield come through from that combine," Smyth said. "It usually turns out to be a pretty successful exercise for us."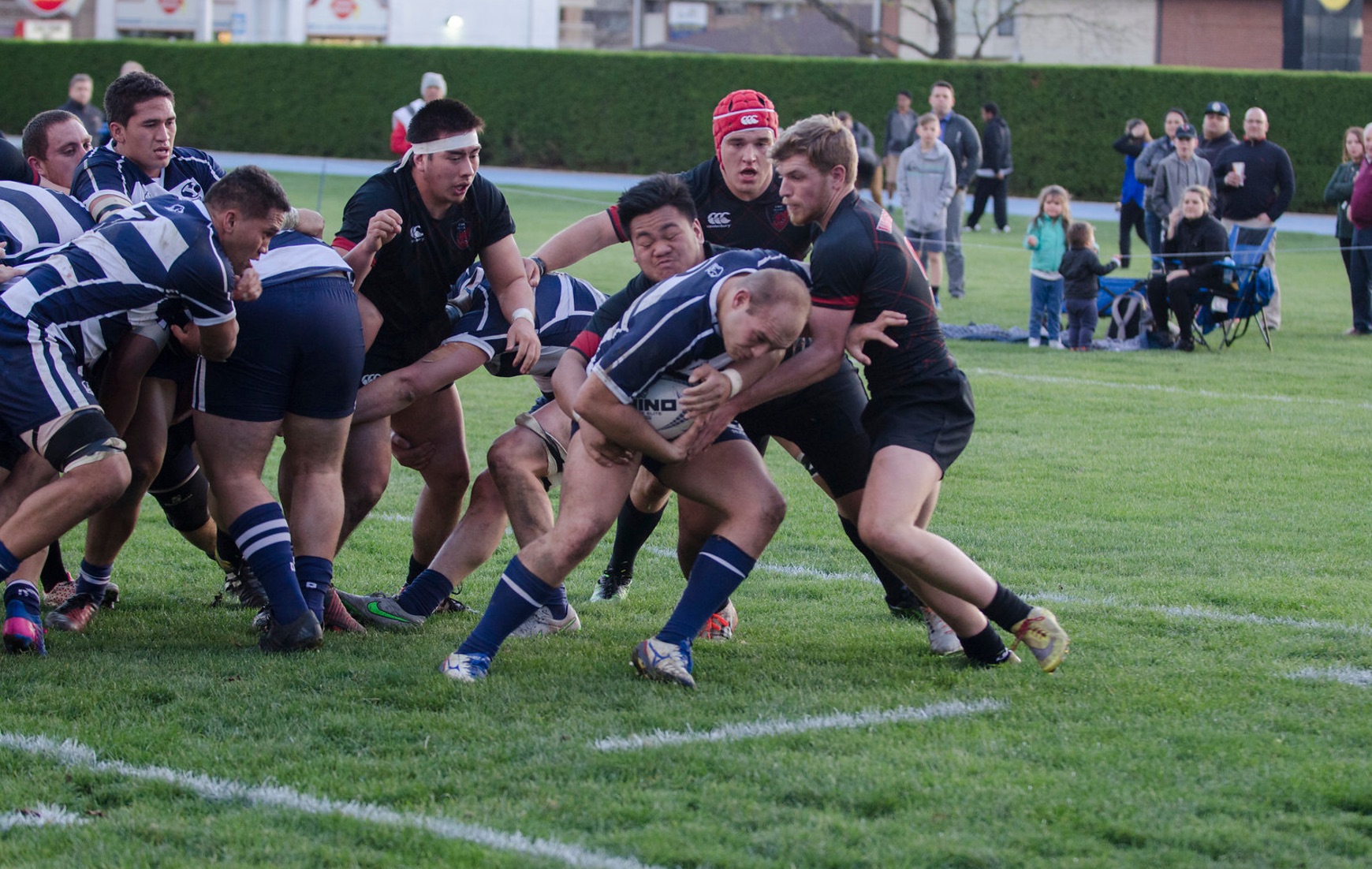 At the combine, Smyth expects to get a look at some crossover athletes, some prospects with a little rugby experience and good athleticism, and some players with solid rugby experience from high school. However, just because you were a good rugby player in high school doesn't mean you can get on this very strong BYU team.

Recruiting for the Cougars has changed over time. They don't get the same transfers from BYU Hawaii that they used to, as BYU Hawaii has put a bigger emphasis on having students stay there for four years. As a D1A team, BYU will also have to follow the competition's eligibility rules -- something Smyth said he basically did anyway, even when the Varsity Cup had slightly different rules.

"For the most part, all our kids were still D1A eligible, and I'd say 99 percent of them have been," Smyth said. "Eligibility is a huge deal for us. I painstakingly go through every young man who plays here to make sure that to the best of our knowledge that player is eligible."

The biggest question for BYU has been tracking the "clock" for their players. The current USA rules tracks a player from the time he graduates from high school. From that moment, a seven-year clock starts, and an athlete has seven years to play five years. This can sometimes mean that a player who goes on a religious mission -- Church of Jesus Christ of Latter Day Saints missionaries normally go for two years -- will miss more than two years of college time. That time is lost as far as rugby eligibility is concerned.

But Smyth said he's happy to roll with it. The issues, for most part, are behind the BYU program and this is a new season.

"The reason we've had a successful rugby team isn't because our players are two years older than other teams'," Smyth said. "We've had a successful rugby team because we have good rugby players."




Some of those good players have graduated. The Elkington brothers and the Whippy brothers, as well as Jackson Kaka, are gone, and that leaves the Cougars with some holes in the pack and the backline.

But there's plenty of talent coming through, and Alex Vorster still rules the roost at hooker.

Tua Laei is still scoring tries in the backline, and former High School All-American captain Calvin Whiting should be even better this year. Zach Webber, another former HSAA, and his brother, Ben, are back from a mission.

And more talent will show itself. With BYU, it always does.