The USA Women's National Team looks ahead now to Spain Sunday at the Women's Rugby World Cup.

Spain has been a tough opponent for the Eagles especially in 7s, but in 15s also.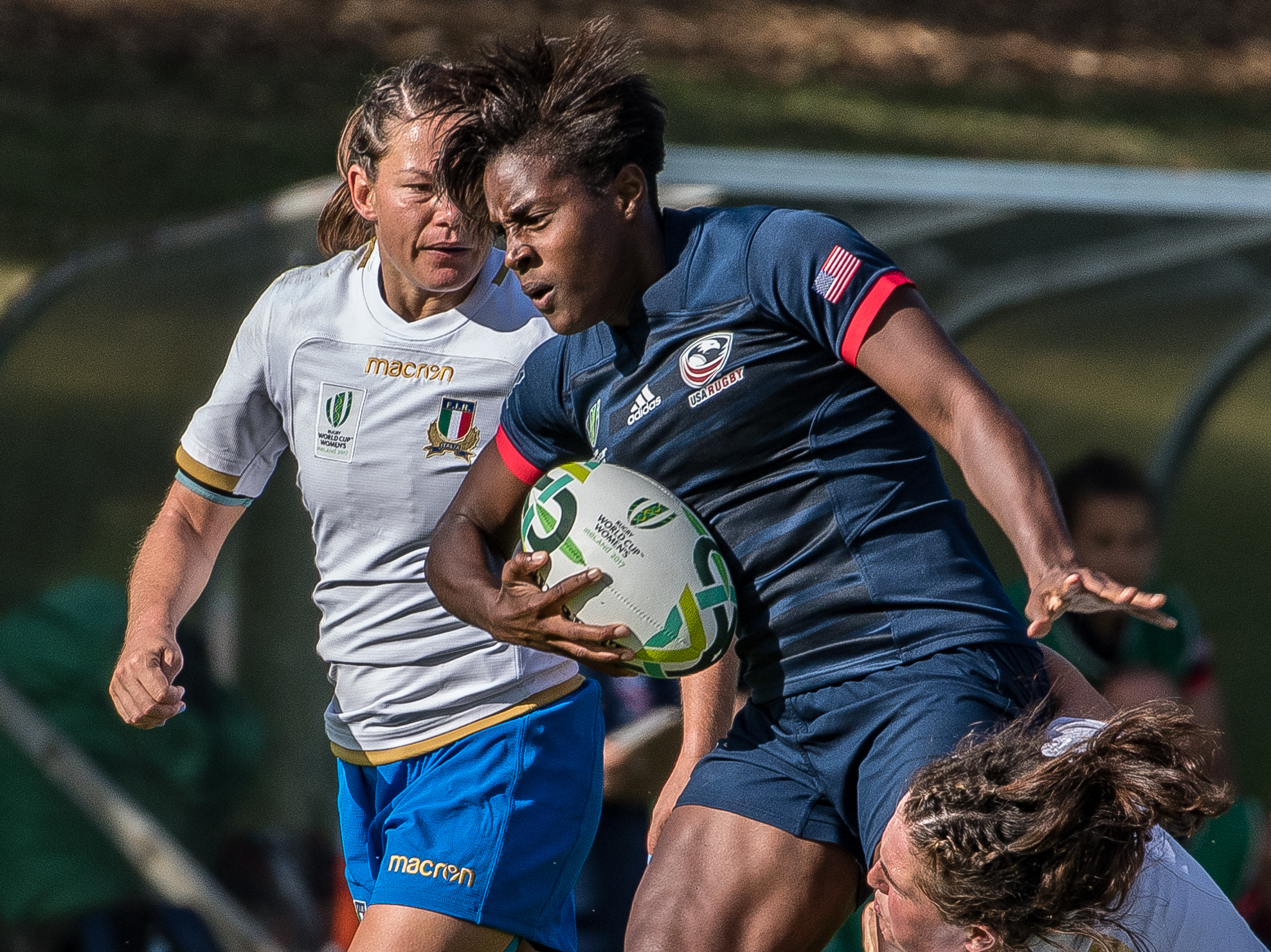 The Spanish defend doggedly and are good at forcing and taking advantage of turnovers. The USA won their opening game, 24-12 over Italy in a game that produced a bonus point for four tries, but wasn't the Eagles' best work.


The big change for the USA lineup is that Alev Kelter, who came on as a sub against Italy and sparked the attack, will start at inside center.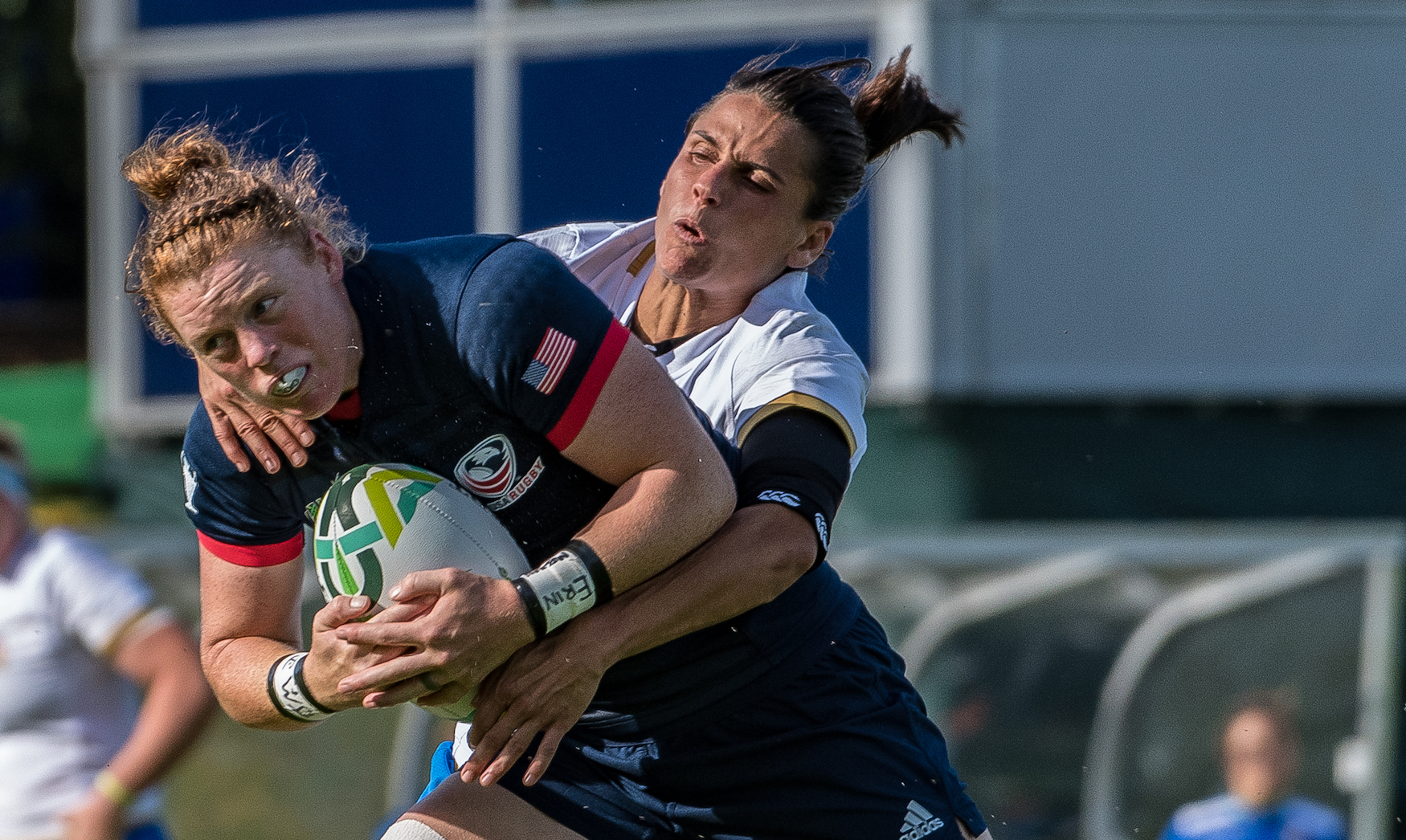 Two-time try-scorer Kristen Thomas returns at wing.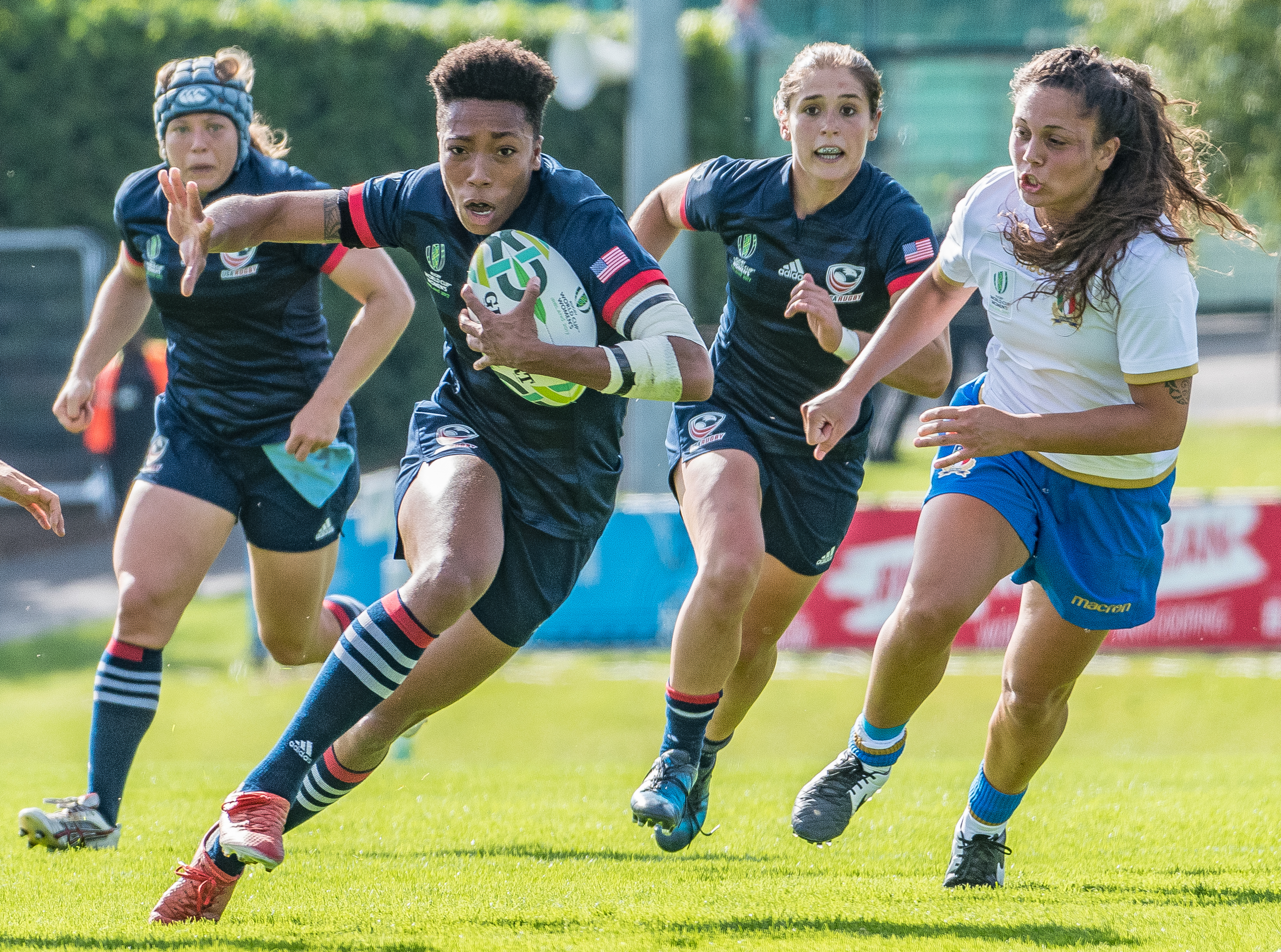 Player of the game against Italy, flanker Sue Parsons, also returns.
But there's a shift at the front row where Sam Pankey comes in at hooker.

| USA | Pos | Spain |
| --- | --- | --- |
| Cheta Emba | 15 | Iera Echebarria |
| Naya Elena Tapper | 14 | Amaia Erbina |
| Nicole Heavirland | 13 | Vanesa Rial |
| Alev Kelter | 12 | Marina Bravo |
| Kristen Thomas | 11 | Uri Barrutieta |
| Kimber Rozier | 10 | Patricia Garcia |
| Deven Owsiany | 9 | Anne Fernandez de Corres |
| Catherine Benson | 1 | Isabel Rico |
| Sam Pankey | 2 | Aroa Gonzalez (c) |
| Tiffany Faaee (c) | 3 | Jeanina Vinueza |
| Stacey Bridges | 4 | Maria Ribera |
| Abby Gustaitis | 5 | Rocio Garcia |
| Sara Parsons | 6 | Diana Gasso |
| Kate Zackary | 7 | Paula Medin |
| Jordan Gray | 8 | Angela Del Pan |
| | | |
| | Reserves | |
| Kathryn Augustyn | 16 | Saioa Jaurena |
| Jamila Reinhardt | 17 | Isabel Macias |
| Hope Rogers | 18 | Laura Delgado |
| Alycia Washington | 19 | Berta Garcia |
| Kristine Sommer | 20 | Elena Redondo |
| Kayla Canett | 21 | Carmen Perez |
| Sylvia Braaten | 22 | Maria Ahis |
| JJ Javelet | 23 | Maria Casado |