This fall World Rugby will gives its annual awards, and Men's 7s Player of the Year might well go to Perry Baker.

For many, including this writer, it should go to Baker. While you could argue that this player is stronger in the rucks, or that player is a better playmaker, no one was more dangerous in scoring tries, and no one was more valuable to his team.

[tweet url="https://twitter.com/FloRugby/status/890946132062371842" hide_media="0" hide_thread="1"]

This weekend, as we look at the Club 7s Championships, it's worth noting that Baker was at the 2006 championship tournament, where he was a sensation despite being young and very inexperienced.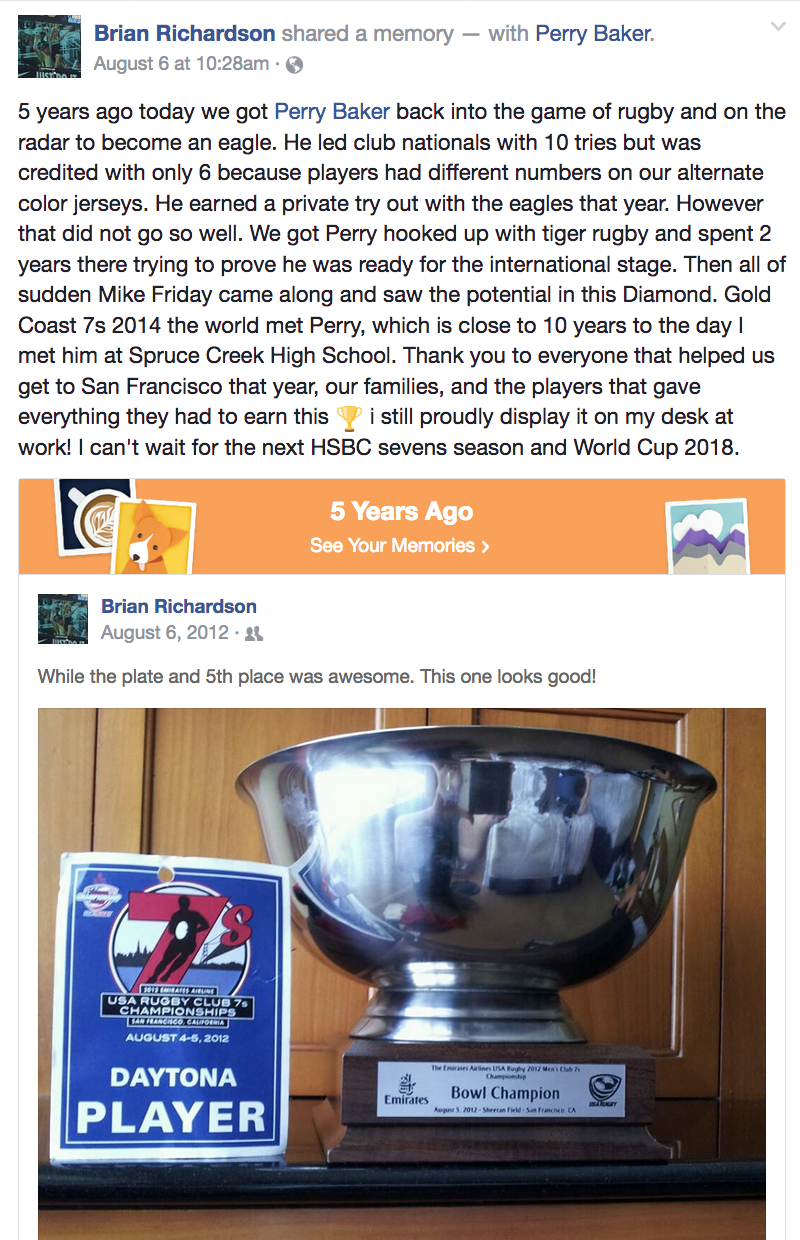 Over time, the Floridian has worked hard to learn and develop his game, and become the Sevens World Series top try-scorer, top points-scorer, and top line-breaker. For the USA, with Carlin Isles hurt and Danny Barrett and Zack Test also not always able to go, Baker was needed even more. After being used to playing half a game for his first couple of years with the team, he became a 14-minute player who routinely made multiple big runs on offense, and also covered a ton of ground as a defender.




Without Baker's ability to score, especially from deep in the USA end, the Eagles would never have logged their best finish in the World Series, 5th. Certainly he is the most valuable player on the circuit right now.

Above we interviewed Baker on his approach to improving his game, his teammates, his development, and the old days. You'll find he's as smart and gracious as he is fast and elusive.