The Dartmouth College rugby club has confirmed that James Willocks will replace Gavin Hickie as the head coach of its men's team.

Willocks had been an assistant coach for Dartmouth for four years before taking the head coach position at Penn State at the beginning of 2017. However, in July, Hickie was hired away from Dartmouth by the U.S. Naval Academy to be its new head coach. Without a coach, Dartmouth moved quickly to bring Willocks back from Penn State.

"James is a great collegiate coach, and we are thrilled to have him return to Dartmouth," Dartmouth Senior Associate Athletic Director Joann Brislin said. "He is first and foremost an educator and understands the needs of our team members as Dartmouth students and rugby players. James is a hard worker, and I look forward to working with him and his staff."

Meanwhile, there are reports that Penn State has also swiftly filled its coaching void by hiring Justin Hundley, who was an All-American at Penn State.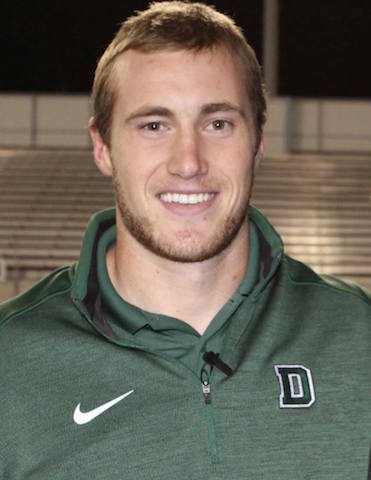 Willocks was on the coaching staff at Dartmouth as it won eight Ivy League titles -- four in 15s and four in 7s -- and also served as an assistant strength and conditioning coach with the Big Green football program over that time.

He was then hired away by Penn State to replace Blake Burdette. Penn State had already sealed the Rugby East title, and Willocks led the Nittany Lions to a semifinal appearance in the Varsity Cup.

"It was a very, very tough decision," Willocks told FloRugby. "The guys at Penn State are unbelievable, and I loved working with them. But in the end I have to do what's best for my family."

In referring to his wife and child, Willocks said, "Whitaker, Charlie, and I would like to thank the entire Penn State community; we are forever thankful for the time we were able to spend in Happy Valley and the relationships we were able to build in a short time. We are very excited to head back to Hanover and want to thank Joann Brislin, Dartmouth, and the entire DRFC board for the opportunity to come back to a program with such a rich tradition."



Willocks's wife, Whitaker, has roots in New England, and Willocks said the move is right for them all.

A native of Balclutha, on the South Island of New Zealand, Willocks graduated from the University of Otago, earning a bachelor's degree with a double major in exercise and sports science and exercise prescription. He has served as an intern for the Otago ITM Cup rugby team in New Zealand, where he also played Premier Level rugby for the Alhambra Union Rugby Club. Willocks also serves as an assistant coach with USA Rugby's Men's Collegiate All-American team.