The USA women's national team opened up its Women's Rugby World Cup account with a 24-12 defeat of Italy on Wednesday at the UCD Bowl in Dublin.

Heading into the Pool B matchup, the Eagles needed a bonus-point win to even begin thinking about reaching the semifinals, and the USA showed it was capable of achieving that goal early on through its pace. After being shipped the ball out wide, Kristen Thomas used her height and reach to fend off some defensive attention and score barely two minutes into the game.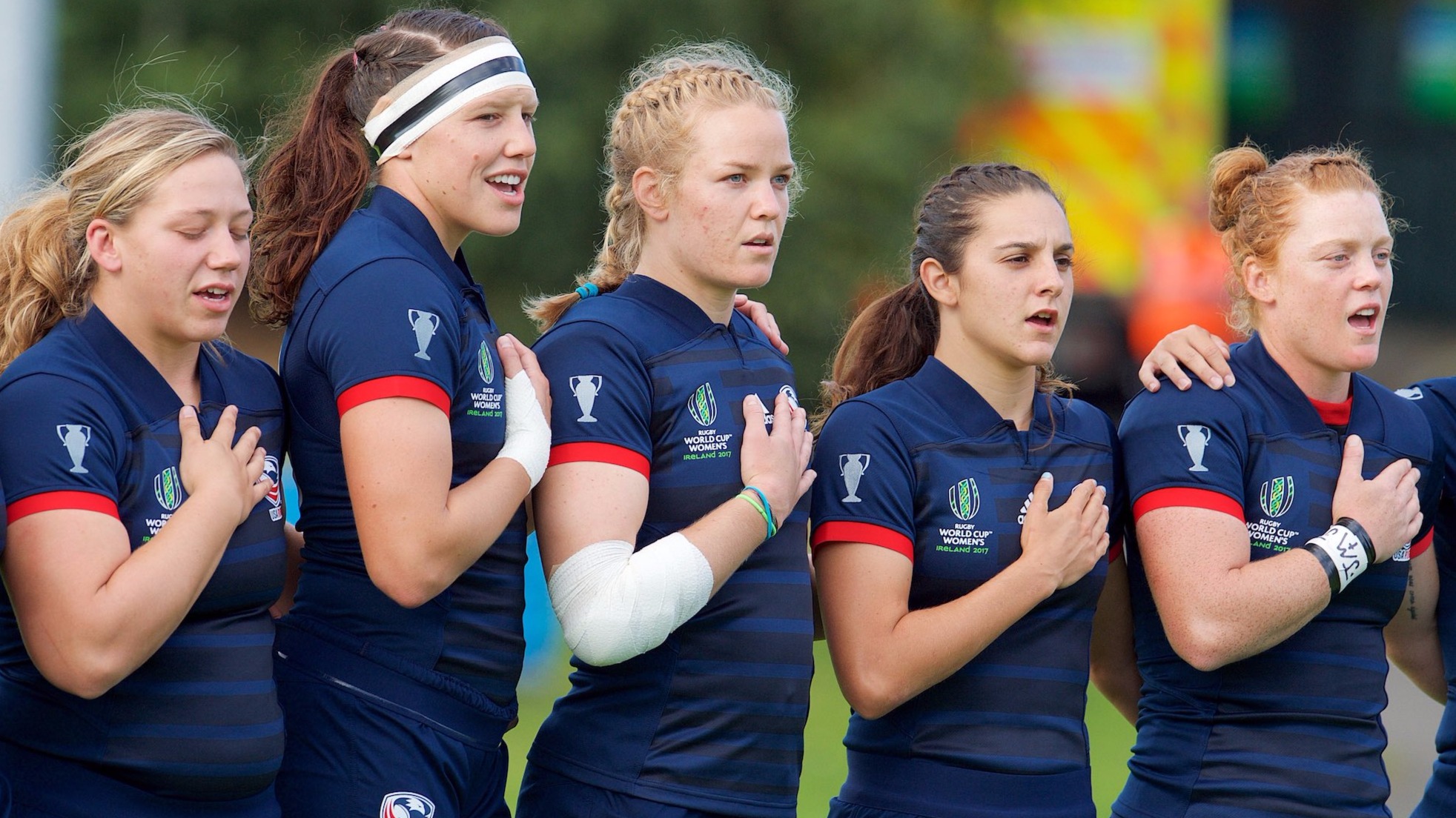 The USA put Italy under constant pressure, and with Eagles' backs asking questions of the Italian defense, the answer came when flyhalf Kimber Rozier snaked through for a try, which she converted for a 12-0 lead. Italy rebounded and came close to scoring on a long break, but Cheta Emba eventually shut it down at fullback.

Soon thereafter Italy would get its first try to make it 12-7. The Italians had a good shot at equalizing just before halftime with a penalty, but the USA defense held after a mistake by Italy lifted the pressure.

[tweet url="https://twitter.com/WorldRugby/status/895339926019035136" hide_media="0" hide_thread="1"]
Bonus points for four tries are important when it comes to seeding teams for the knockout rounds, and what has been billed as a high-flying USA team could not afford to miss a bonus-point opportunity. So tries were crucially important in the second half.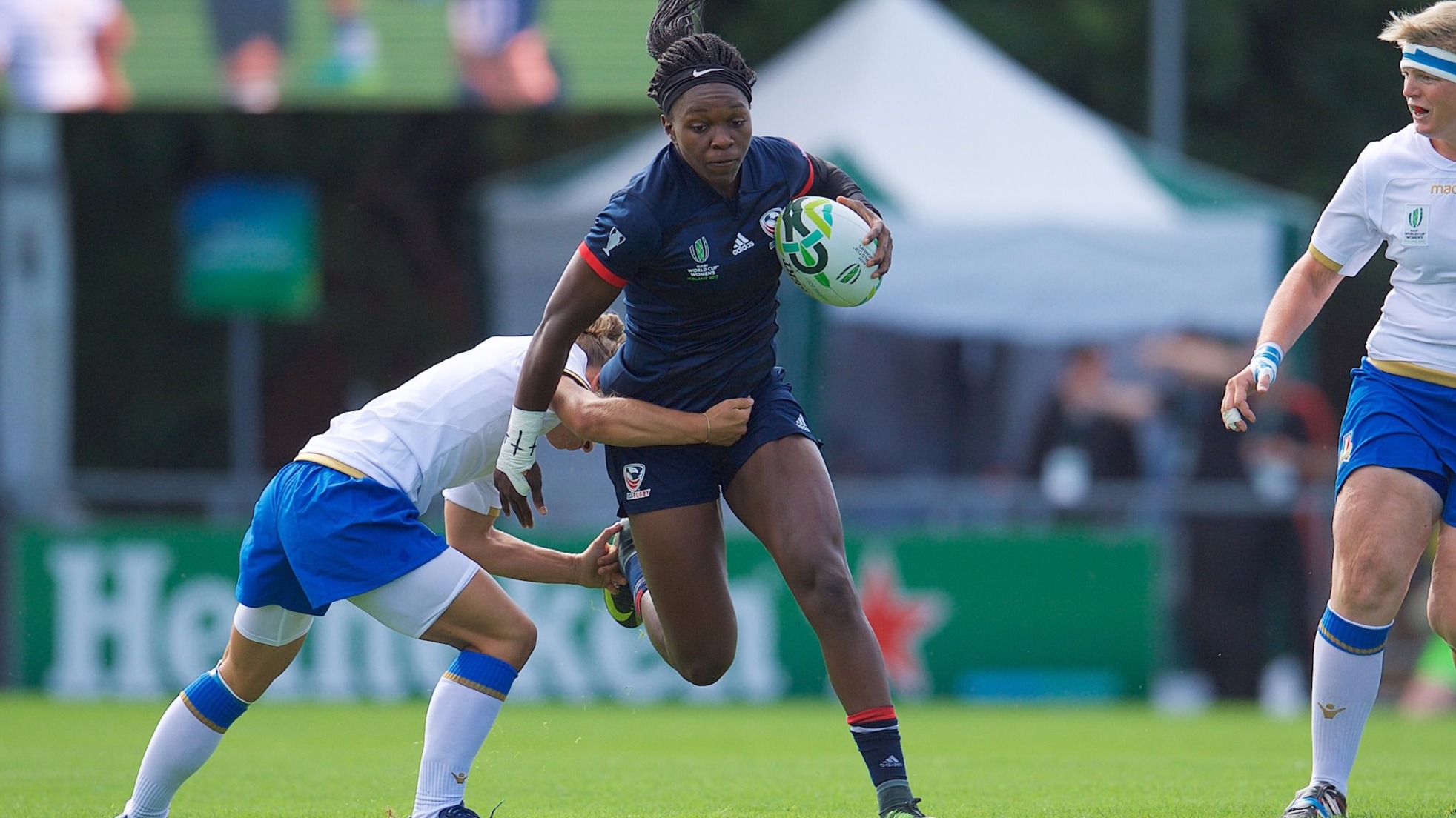 USA 7s impresario Alev Kelter came on as an impact sub at center, and she immediately made a difference. Kelter powered through to put the USA on the front foot and set up a chance for Thomas, who finished off her second try of the day. Subs continued to get involved as lock Abby Gustaitis, who stepped on with Kelter at the 50th minute, scored for the first time in a USA uniform and garnered the all-important fourth try for the Eagles.

"The starting 15 knew that if we just do our part, those ones coming off the bench were going to finish it, and that's exactly what they did," USA captain Tiffany Faaee said.

Kelter converted, and while Italy scored late, the Eagles had done the job and received some good work up front, especially from the tireless and aggressive Sara Parson, who was named player of the game. It wasn't perfect, however, as the USA was under some pressure and wasn't able to piece together every move to blow away the Italians. The Eagles had tries just waiting to be scored and unforced errors hurt them.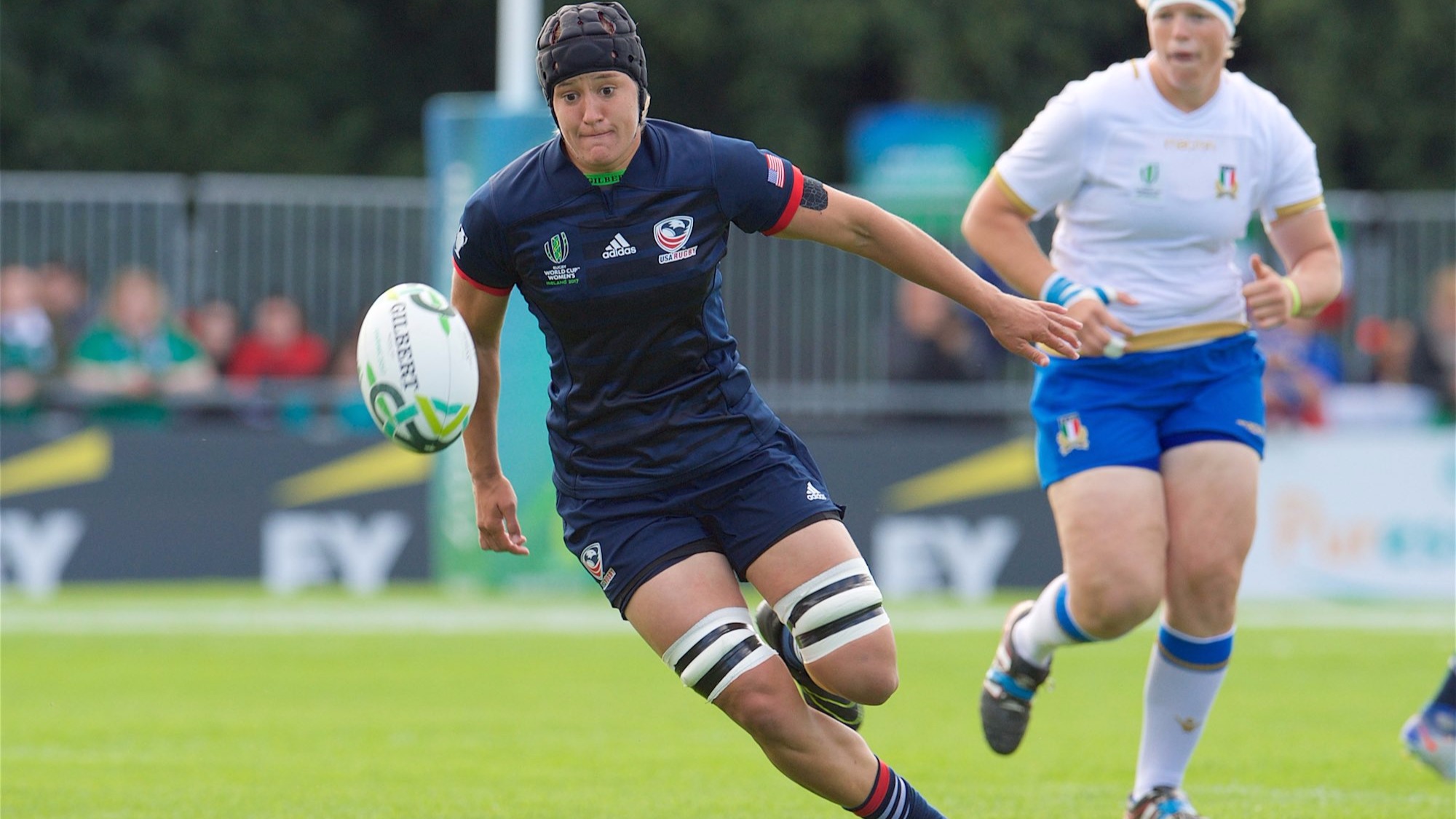 Elsewhere in Pool B, England slammed Spain 56-5. Meanwhile, New Zealand defeated Wales 44-12, and Canada thrashed Hong Kong 98-0. Those last two results made the prospect of making the semifinals very tough for the Eagles. There's a good chance that the final semis spot will come down to points difference, and Canada and New Zealand both have a solid lead over the USA right now.

"We haven't actually had a run together as a squad so we knew that we had to come and just stick to our game plan and keep our tempo and play our game," Faaee said. "Now that this game's done we can go back to the drawing board and see how we can improve."


USA 24
Tries:
Thomas 2, Rozier, Gustaitis
Convs:
Rozier, Kelter
Italy 12
Tries:
Giordano, Cammarano
Convs:
Schiavon
Eagles Lineup
Starters:
1. Catie Benson 2. Katy Augustyn 3. Tiffany Faaee (C) 4. Stacey Bridges 5. Alycia Washington 6. Sara Parsons 7. Kate Zackary 8. Jordan Gray 9. Deven Owsiany 10. Kimber Rozier 11. Kristen Thomas 12. Sylvia Braaten 13. Nicole Heavirland 14. Naya Tapper 15. Cheta Emba
Reserves:
16. Samantha Pankey 17. Nai Reddick 18. Hope Rogers 19. Abby Gustaitis 20. Kristine Sommer 21. Kayla Canett-Oca 22. Alev Kelter 23. Jessica Javelet