Chris Wyles comes back to North America to face a USA team, not play for it.

Wyles, who was born in the United States but grew up in England, is one of the USA's most decorated and successful players in the pro era. Now retired from international rugby, he is still a valuable member of the Saracens heading into their Atlantic Rugby Cup matchup against the USA Islanders on August 10 in Bermuda.





Since he signed to the London-area club in 2008, Wyles has helped Saracens to three Aviva Premiership titles, an LV= Cup win, and the European Championship in each of the last two years.

When he started with the USA sevens team in the 2005-06 season, Wyles was at a crossroads as a player. Within 18 months, he had become a key member of a quickly improving USA sevens program and had established himself as the starting fullback for the Eagles. Even once he had parlayed that success into a pro contract, he remained a loyal Eagle, ultimately earning 54 caps for the USA in 15s, more than any back except Mike Petri. Wyles' 16 tries ties him for third all-time for a USA player, and his 222 points scored is third.

[tweet url="https://twitter.com/Saracens/status/881882332898185216" hide_media="0" hide_thread="1"]
Now, Wyles accompanies the Saracens to Bermuda to play a USA Islanders team that contains several of his former teammates. Wyles played with Tui Osborne and Vaha Esikia, who are both coaches for the Islanders, and also suited up with Islander players Tai Tuisamoa, Shalom Suniula, and Olive Kilifi.

"It's very cool," Wyles told FloRugby about the prospect of playing the USA Islanders team. "I really look forward to spending some time with these guys -- not looking forward to being hit by them if I'm honest."

[tweet url="https://twitter.com/ChrisWyles/status/838151279188848642" hide_media="0" hide_thread="1"]
Wyles knows what it's like to be on the receiving end of the physicality of these players, but he also recognizes how important it is for the American game to help develop players of Polynesian descent.

"The concept is brilliant, as we know there is a large pool of talented Islander players in the U.S., and they continue to play a huge part in building rugby in the U.S.," Wyles said. "Hopefully the game will help create some further exposure, but ultimately I'd like to see more of these games in key rugby areas in the U.S."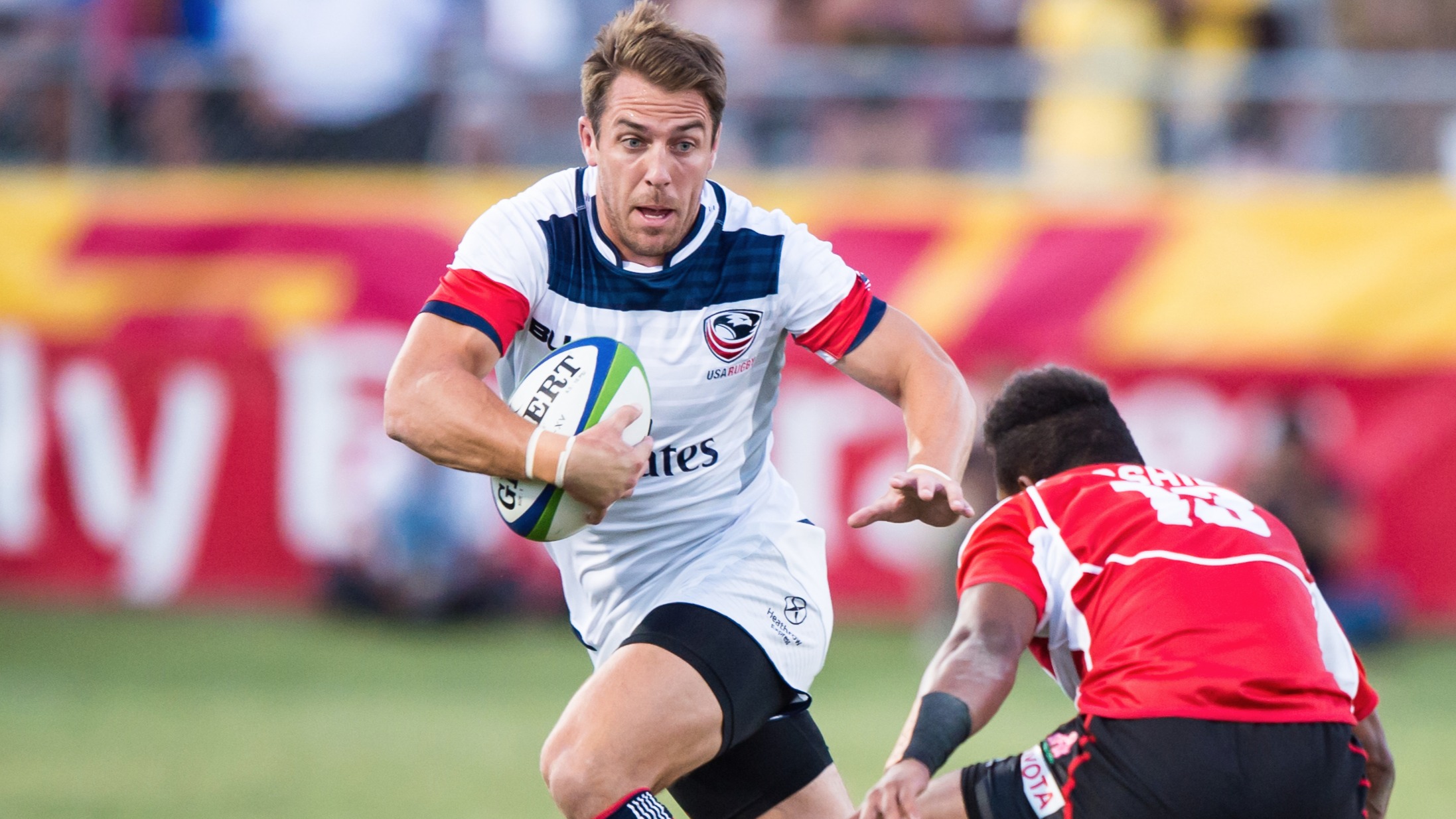 As for the Saracens, the club is coming off another eventful postseason after reaching the Premiership semifinals and winning the European Cup. With several players on the team often gone for international duty, the Saracens will use their time in Bermuda to search for depth and make sure all of their players are ready for next season.

"The guys are very excited about the trip," Wyles said. "We are going to work extremely hard during the week in preparation for the game, and then we will be able to spend some time together over the weekend. Obviously, it's a beautiful island so the lads are looking forward to exploring!

"It will be a much-needed change of scene, but as always these trips are very important to us in building team morale and making sure everyone gets to form deeper relationships."


How To Watch
ON TV:
Available on Roku and Apple TV 4 -- download the FloSports app now.
STREAMING:
Only on FloRugby.
JOIN NOW.
Join The Conversation On Social
FloRugby's hottest content, delivered to your inbox
Don't miss breaking news, feature stories, event updates, and more. Sign up for the FloRugby mailing list today.