Eagle Impact Wins Irish Tour Opener
Eagle Impact Wins Irish Tour Opener
Eagle Impact Rugby Academy wins their opener in Ireland against Ulster Academy.
Jul 22, 2017
by Alex Goff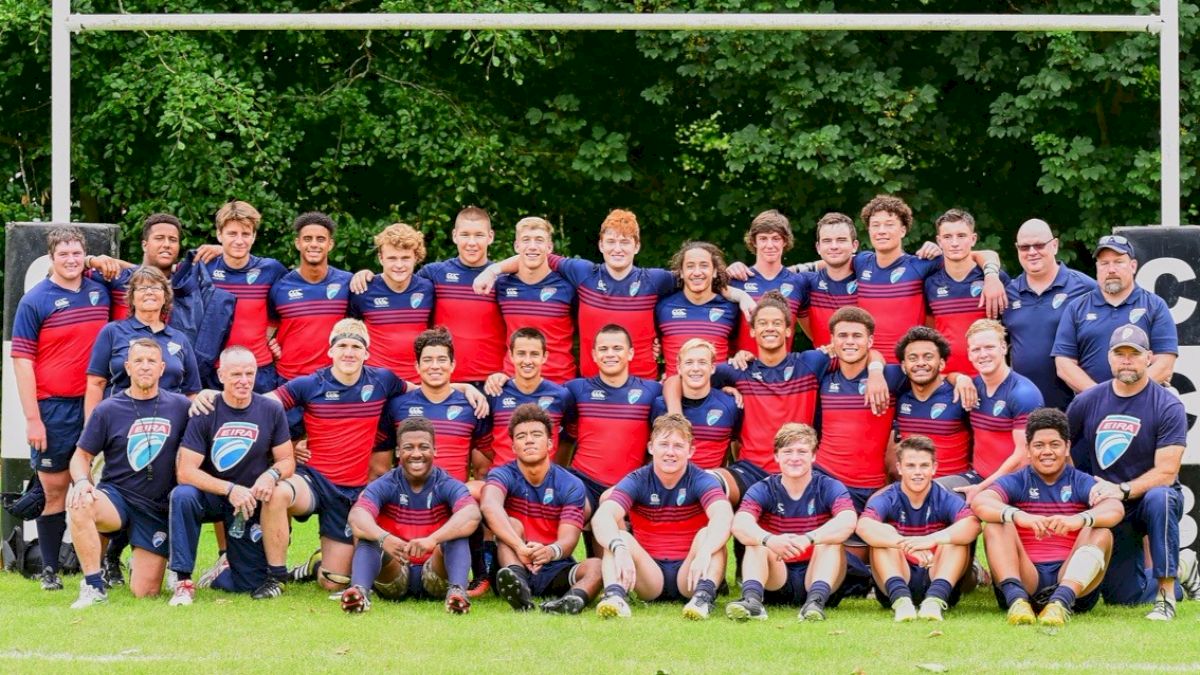 The Eagle Impact Rugby Academy team won the opening game of its Ireland tour on Saturday morning, defeating Ulster Academy U17s 12-7 in a three-period game with open subs at Campbell College in Belfast, Northern Ireland.
The game was certainly a contrast in styles, despite the fact that Eagle Impact head coach Salty Thompson is a Belfast native. The Ulster team relied on a cohesive pattern of play and did well to maintain continuity at the breakdown and put itseld into scoring position. While playing superb team defense, the EIRA squad was a bit bigger, more physical, and more athletic.
Ulster got on the board first when EIRA was a bit slow to get a cleating kick away. The kick was blocked by the hosts and fell in-goal, where an Ulster hand was there first for the try. Trailing 7-0, Eagle Impact came back to pressure Ulster for several minutes, but ball-handling errors hurt the cause, and Ulster got back on the front foot. That led to Ulster getting a break down the sideline that was just halted by the EIRA defense. But a penalty set up a Ulster lineout five meters from the EIRA line, and the hosts looked set to score.
However, some excellent goal-line defense from the Eagle Impact players led to a turnover that ended a significant scoring threat.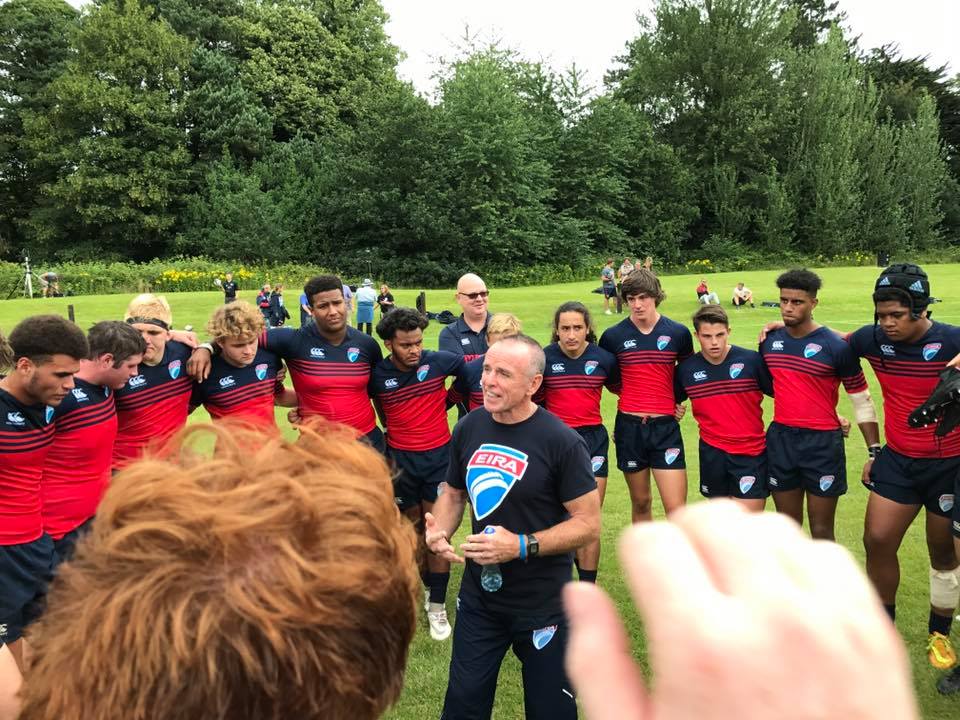 The teams took a break with Ulster leading 7-0, and in the second period, once again EIRA was defending. But eventually the U.S. team got the ball back and a few breaks through the interior channels around the ruck got them close. Gavin Prentice almost made the line, and then Clayton High (NC) School prop Larry Williams went over from a pick-and-go to tie the game. Eagle Impact took the lead when Ulster was caught napping on a penalty. With the Ulster players slow to retreat and committing the cardinal sin of turning their backs to the opposition, EIRA's Mike Weit quick-tapped and ran a series of superb offloads to set up a nice pass from Alex Vaca to Sean Nolan for the try in the corner.
No more points were scored after that, and EIRA came away with a 12-7 victory, somewhat against the run of play. However,
Eagle Impact players said they had been working on their defense as a team
, and it certainly showed on Saturday.
Next up for the EIRA is a game against Leinster Academy U17s on Tuesday afternoon at Donnybrook in Dublin. On Friday, Eagle Impact takes on Ulster Academy at Newforge Rugby Club.
Eagle Impact Coaching Staff
Salty Thompson: Head Coach & Attack
Scott Bracken: Forwards Coach
John Banarhall: Defensive Coach
Sean O'Leary: EIRA Ambassador to Ireland & Coach
Anne Micinski: Trainer
Darrell Knowlton: Manager and Mental Strength Coach
Join The Conversation On Social
FloRugby's hottest content, delivered to your inbox
Don't miss breaking news, feature stories, event updates, and more. Sign up for the FloRugby mailing list today.