A USA Islanders team is getting a huge opportunity to showcase its talent and skill when it faces the defending European Cup champion Saracens on August 10 at the Bermuda National Sports Centre in Devonshire, Bermuda.
The game is benefitting Beyond Rugby, an initiative to help youth in Bermuda that was founded by retired professional wrestler and current WWE commentator John Layfield.
"This is 100 percent about reaching at-risk kids," Layfield said. "Everything we do is about that. We use rugby to allow us to influence kids' lives."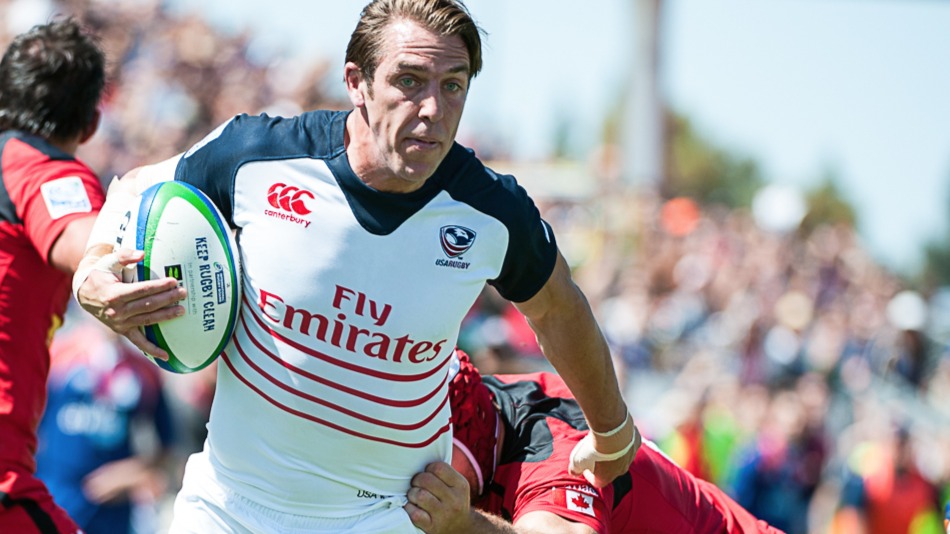 Called the Atlantic Rugby Cup, this event has normally been a postseason tour for pro teams, but this is the first time it's been set up as a preseason game. The Saracens' lineup for the match should include Chris Wyles (pictured above), who captained the USA at 15s and sevens and has been a longtime and valued back for the professional English club.
"Getting this team together was a challenge," said Tui Osborne, a former USA sevens player who, along with former 15s Eagle Vaha Esikia, will be coaching the USA Islanders team. "I now a lot of the guys, and Vaha knows the others. What's good is that we've got some guys who are trying to get into that higher level, and we've also got experienced leaders like Shalom (Suniula) who can bring them together. But these young guys are hungry, and I think that hunger's going to be good for us."
In order to compete for the USA Islanders team, players must have some heritage from island nations. Most have a Tongan, Samoan, or Fijian background, but players from other island nations have been scouted, as well. Perhaps one of the more surprising names on the current squad is North Carolina native Colton Cariaga. The former Life University All-American is of partial Philippines ancestry and therefore qualifies to play for the USA Islanders.
The coaching staff has an outstanding pedigree. Esikia was a star for San Mateo and the USA, playing center in the 2007 Rugby World Cup. Osborne is currently the head coach of St. Bonaventure University and led Riverside to two national sevens championships before making the USA sevens team. Assistant coach Paula Fukofuka was a superstar prop for the Hayward Griffins when they were one of the top clubs in the nation. Alatini Saulala was Esikia's precursor, playing center for San Mateo and the USA in the late 1990s and playing in the 1999 Rugby World Cup.
Benny Mateialona was a star at Life University and with the USA selects -- he will be the strength and conditioning coach. Bruce McLane, who is head coach at Iona College and has no islander heritage, has been enormously supportive of the project and is the team manager.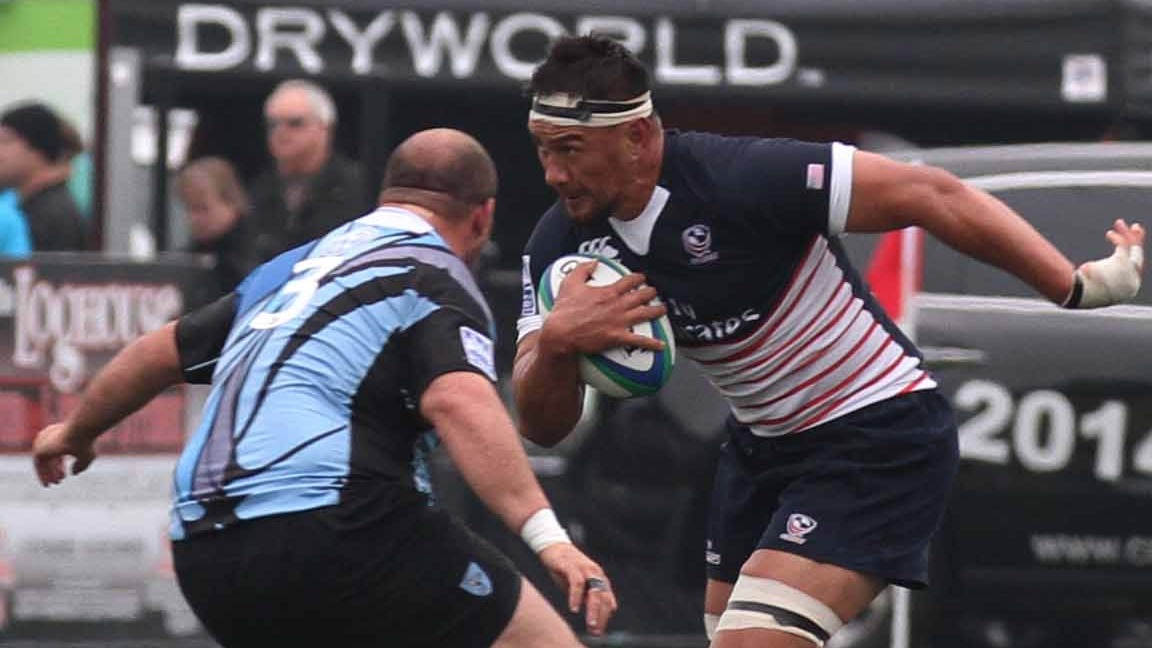 As for the players, several former Eagles are on the squad. They include Seattle Saracens prop Olive Kilifi, Seattle Saracens flyhalf/scrumhalf Shalom Suniula (who was captain of the USA 7s team), current USA sevens team member Matai Leuta (pictured at top), former USA lock forward Tai Tuisamoa (pictured above), former USA sevens player Gerson Blaise, and No. 8 Langilangi Haupeakui.
In addition, new Houston Strikers signee Pagopagohokma Haini is in the USA sevens team player pool. Jojo Tikoisuva played for the USA U20s. Cariaga was a collegiate All-American and USA age-grader, and Alex Taefu was also on the USA U20s.
USA Islanders Roster
| Player | Position |
| --- | --- |
| Misitana Afeaki | Fullback |
| Gerson Blaise | Wing |
| Colton Cariaga | Flyhalf |
| Paul Eteaki | Center |
| Devereaux Ferris | Scrumhalf |
| Pagopagohokma Haini | Flanker |
| Langilangi Haupeakui | Flanker/No. 8 |
| Viliami Huihui | Wing |
| Olive Kilifi | Prop |
| Patrick Latu | Prop/Hooker |
| Matai Leuta | Fullback |
| Huluholo Moungaloa | Prop |
| Shalom Suniula | Scrumhalf |
| Alexander Taefu | Scrumhalf |
| Veuki Taumoefolau | Flanker/No.8 |
| Sani Taylor | Wing/Center |
| Joeli Tikoisuva | Wing |
| Tesimoni Tongauia Jr. | Forward |
| Sione Tu'ihalamaka | Forward |
| Tai Tuisamoa | Lock/Flanker |
| Saia Uhila | Center |
| Ekapatelisio Veamatahau | Flanker/No. 8 |
| Lolenisi Veimau | Hooker |

For more on the USA Islanders team visit here.
Join The Conversation On Social
FloRugby's hottest content, delivered to your inbox
Don't miss breaking news, feature stories, event updates, and more. Sign up for the FloRugby mailing list today.