Create a free account to unlock this article!
Get Started
Already a subscriber? Log In
The University of Mary Washington is bringing in 19 new players for the 2017-18 academic year, drawing athletes from five different countries. UMW has leveraged its allegiances with professional teams to draw in players from around the globe, but it has also attracted local talent.
Once again competing in the Chesapeake Conference, Mother's Rugby will look to improve on its 2016 campaign in which the team finished fourth in conference play with a 5-3 record. UMW will be able to field two full sides for fall 15s, and in the spring they will play both sevens and 15s.
Transfers
Matthew Gordon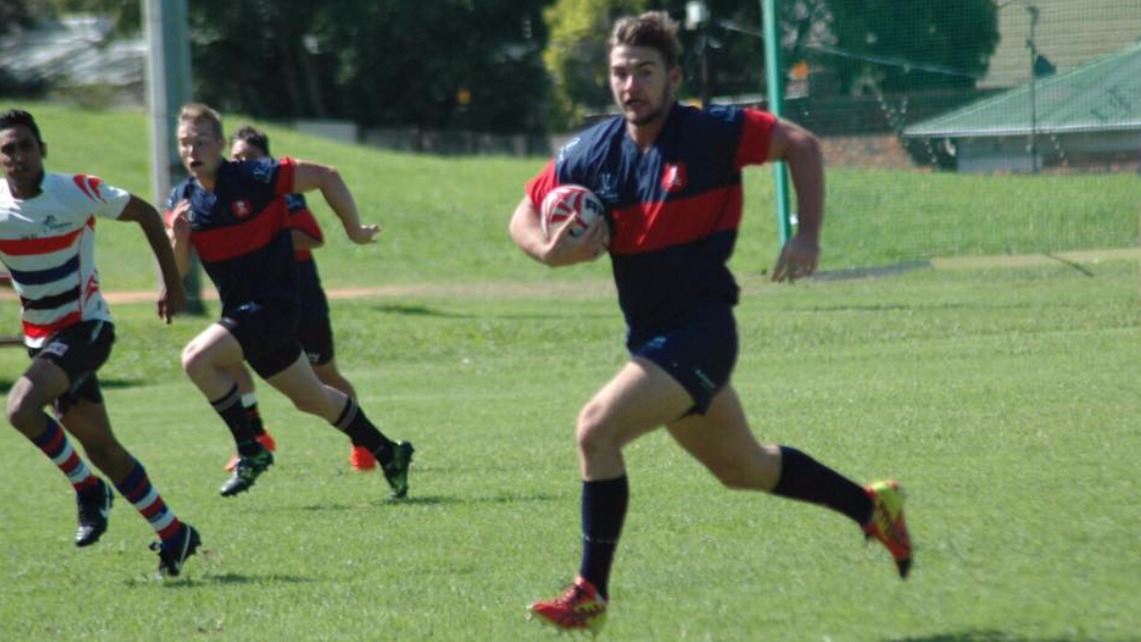 Gordon stands 6-foot-4 and weighs 230 pounds; he enrolled at UMW in January. He will be an on- and off-field leader for UMW. He is from Aberdeen, Scotland, and has experience with Glasgow-area age-grade programs and was a leader at his school before transferring. UMW expects him to play No. 8 and could even use him in the backline due to his speed and handling.
Latzi Balint
Balint has transferred to UMW after playing competitive collegiate lacrosse. He is from the Richmond Lions high school program and looked very good in spring workouts. His speed and overall athleticism should get him on the field and always create scoring opportunities anywhere in the backline.
Harry Masters
Masters is entering to UMW from Brisbane Australia. He will be arriving as a junior and is a candidate to play scrumhalf, flyhalf, or fullback. He was recruited despite not having been seen live by coaches, but scouting reports label him as an excellent field general.
Tom Williams
Williams transfers from Northumbria University and played last year in the ultra-competitive BUCS competition. He can play hooker or flanker and actually spent some time this summer playing with Harry Masters in Australia. He brings another level of skill and experience to the field and is eager to dive right into American rugby.
Jordan Sacks
Sacks honed his game at St Stithians in Johannesburg, South Africa, and was at Lindenwood where he played water polo, being a key part of their two national championship teams. A strong athlete, he can play a little rugby, too, and has solid credentials in that sport.
Incoming Freshmen
Daniel Northwood
From Farnham Rugby Club outside London, Northwood and recently won the prestigious "Jonny Wilkinson Cup" awarded to the youth player the best embodies his large club's spirit on and off the field. He can play anywhere in the backline but has been focused in the centers. He is a hard runner and masterful with the ball in hand.
Bradlee Nicholls
Like Jordan Sacks, Nicholls is from St Stithians in South Africa and has been outstanding this summer playing for their local U19 side. He is very fast, winning regional sprint competitions, and playing multiple backline positions.
Jose Reyes
Reyes comes to UMW from Prince William Rugby in Northern Virginia and has been on the UMW radar for several years. He is always on the rugby field and will be a key contributor over the next four years. He is a true team leader and pushes himself and others to get better. The UMW coaching staff knows they can count on Reyes after seeing him in so many competitive high school games.
Alec Charoenthep
Charoenthep is another exciting player from Prince William Rugby. He has advanced through their age grade programs and has a high rugby IQ. An athletic back, he can play throughout the backline and has tons of potential.
Michael Sacks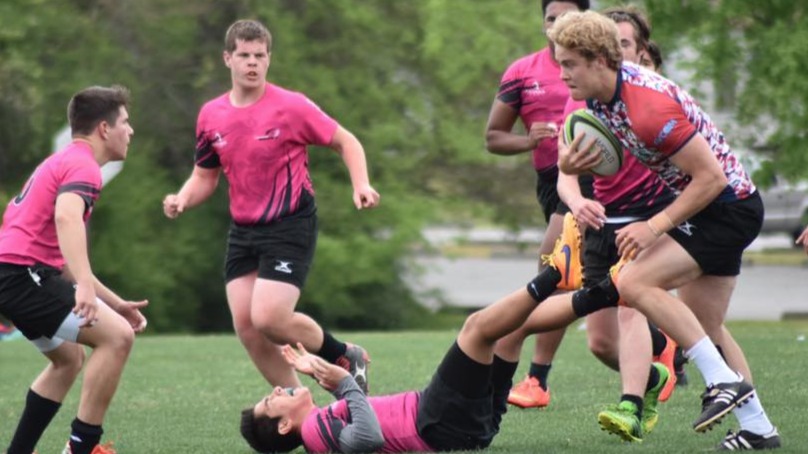 Jordan's brother, Michael Sacks is a graduate of Trinity High School in Richmond VA where he was a two-time all-state football player. He grew up in South Africa, attending St Stithians, and is a good decision-maker. He is also huge, standing 6-4, and weighing 235 pounds. He looks like a No. 8 or a prop, but will likely play in the interior backline, even flyhalf, due to his speed, passing, and kicking ability.
Jack Levine
Levine comes to UMW from Sheffield, UK, an ultra-competitive rugby environment where he was a team leader. He played at Twickenham in national finals for both 15s and sevens and has played rugby around the world. Jack will likely play in the pack at UMW, focused on hooker.
Conor Yelseth
Yelseth comes to UMW from St Albans school in South Africa and was on the field against other UMW players in their schoolboy league. He won "forward of the year" playing loosehead for his team and is highly regarded by his peers.
Crispin van Avery
Van Avery joins six other players at UMW from Virginia Beach. He was a highly regarded backline player at Virginia Beach High School rugby and has excellent pace and field vision.
Nicholas Flandez
Flandez has been playing in Northern Virginia after serving in the US Army. He has excellent speed and will bring maturity to the very young team. Flandez is a winger with the ability to play throughout the backline.
Joseph O'Donovan
O'Donovan joined UMW for their tour of Ireland in the spring. The London native played for Mill School and Saracens RFC, and while he can play almost anywhere, he has focused on the front row where he is well-regarded by his youth coaches.
Miguel Terrazas
Watched for some time during his tenure with the West End high school program, where he helped his team to win Tier 2 at the 2016 Boys High School Rugby National Championships, Terrazas is also a solid performer in football and will be a good addition to the UMW pack.
Benn Mellinger
Mellinger was a team leader for Fort Hunt and started all of the Warriors' games as they won Virginia and made the national high school club final. He is an experienced and enthusiastic player for UMW.
Layne Rehak
A big, powerful athlete who was a football standout in Virginia Beach, Rehak was recommended to UMW by a rival program. He has tremendous potential with excellent size, tackling ability, and speed.
Youseph Asaad
Asaad enters to UMW as only one of two players that has no prior rugby experience. He has played very competitive high school football in Northern Virginia, and has all the tools to learn and grow with the program and is a result of our outreach to regional football powerhouses.