Eagle Impact Rugby Academy Players Named For BC Tour
Eagle Impact Rugby Academy Players Named For BC Tour
Rosters for the Eagle Impact Rugby Academy U16s and U17s for the tour of British Columbia.
Jul 9, 2017
by Alex Goff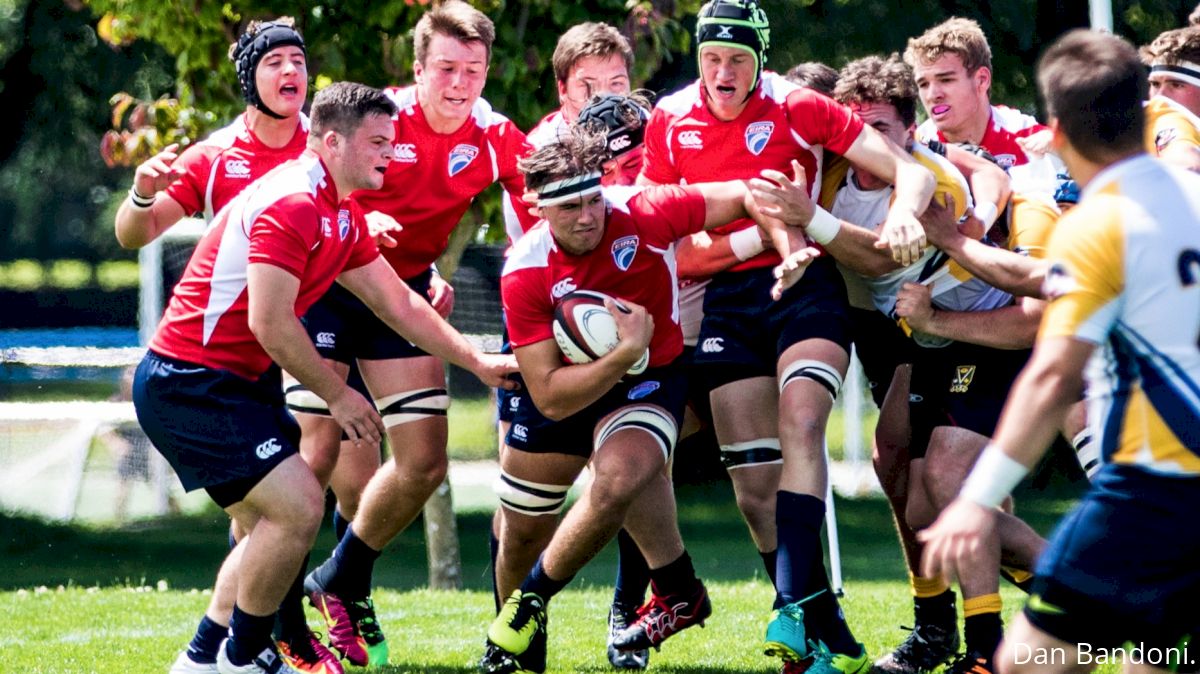 The Eagle Impact Rugby Academy U16 and U17 teams have been named for next week's tour of British Columbia.
The EIRA teams will play the BC U16s and U17s on the campus of the University of British Columbia, with the western HS All Americans playing the BC U18s in a repeat of last year's tour. In 2016, the two EIRA teams and the HS All Americans swept their Canadian opposition.
Reports from 2016
Several of the 2016 U17s have gone on to national honors from the press or from the HS All Americans, or both. Interestingly, only one player on the U17 team returns from the 2016 U16 team, Granite Bay second row forward Dante Bandoni. So this is a very new group.
Most of the players were selected from the western half of the USA, with another group touring Ireland later this month, and then still another, more eastern, group playing in Ontario. Howeever, several players from the Midwest are on the BC trip because of scheduling conflicts.
| Team | FIRST | LAST | Rugby Club Name | State |
| --- | --- | --- | --- | --- |
| U17 | Julian | Arteaga | Tri City | CA |
| U17 | Jonah | Auvaa | Rainier Highlanders | WA |
| U17 | Dante | Bandoni | Granite Bay | CA |
| U17 | Jacob | Birkofer | Brownsburg Rugby Club | IN |
| U17 | William | Chevalier | Neuqua Wildcats Rugby Club | IL |
| U17 | Alexander | Evans | Granite Bay | CA |
| U17 | Aizak | Fido | South Bay Youth Rugby | CA |
| U17 | Jonathan | Haley | Pasadena RFC | CA |
| U17 | Karl | Keane | Eastside Lions Youth Academy | WA |
| U17 | Isaia | Lotawa | Eastside Lions Youth Academy | WA |
| U17 | Andrew | Martinez | Granite Bay Rugby | CA |
| U17 | Matthew | McCarthy | Boulder Lions Rugby Club | CO |
| U17 | Miles | McCormick | Aztec Warriors | CA |
| U17 | Ronnie | McElligott | SFGG | CA |
| U17 | Cian | Messner | Penn HS | IN |
| U17 | Cyprian | Miller | Phoenix Firebirds | AZ |
| U17 | Elias | Ramirez | Jesuit Rugby club | CA |
| U17 | Kurt | Sakata | Back Bay | CA |
| U17 | Carson | Shoemaker | Arrowhead Berserkers RFC | AZ |
| U17 | Jonah | Tavai | Los Angeles | CA |
| U17 | Sam | Tipple | Back Bay | CA |
| U17 | Bryce | Van Order | Granite Bay Rugby | CA |
| | | | | |
| Team | FIRST | LAST | Rugby Club Name | State |
| U16 | George | Baron | Saint Thomas Aquanis - KS | KS |
| U16 | Jacob | Cortinas | Peninsula Green RFC | CA |
| U16 | Jack | Flanagan | Phoenix Firebirds | AZ |
| U16 | Alex | Geisert | Liberty North High School | MO |
| U16 | Luca | Gillespie-Brown | Peninsula Green RFC | CA |
| U16 | Brayden | Goodnight | Brownsburg | IN |
| U16 | Jonathan | Hammond | West Shore United | TX |
| U16 | Triston | Haverty | Granite Bay Rugby | CA |
| U16 | Viliami | Hopoi | CP Harlequins | CA |
| U16 | Braiden | Manusina | Arrowhead Berserkers | AZ |
| U16 | Jacob | McDonald | Aztec Warriors | CA |
| U16 | George Henry | Miller, V | Jesuit High School | CA |
| U16 | Jake | Negrete | San Joaquin Memorial High School | CA |
| U16 | John | Nelson | Temecula Rugby | CA |
| U16 | Lucas | Pattinson | Back Bay | CA |
| U16 | Marcus | Pinzon | North County Youth Rugby | CA |
| U16 | Dylan | Richardson | Corona Hawks | CA |
| U16 | Mavaeganailetai | Roberts | South Bay Spartans | CA |
| U16 | Edwin | Sanderson | Granite Bay Rugby | CA |
| U16 | Max | Schumacher | Jesuit High School | CA |
| U16 | Jake | Stone | San Diego Aztecs | CA |
| U16 | Colin | Turner | Back Bay | CA |
| U16 | Ethan | van Tonder | Rocky Mountain RFC | ID |
| U16 | Peyton | Wall | Leo Lions Rugby | IN |
| U16 | Gabriel | Wegge | OMBAC | CA |
| U16 | Ben | Wierenga | Valley Center High School | CA |