NBC Reportedly Parting Ways With CRC, Varsity Cup
NBC Reportedly Parting Ways With CRC, Varsity Cup
The Collegiate Rugby Championship and Varsity Cup may not be on NBC anymore.
Jul 7, 2017
by Alex Goff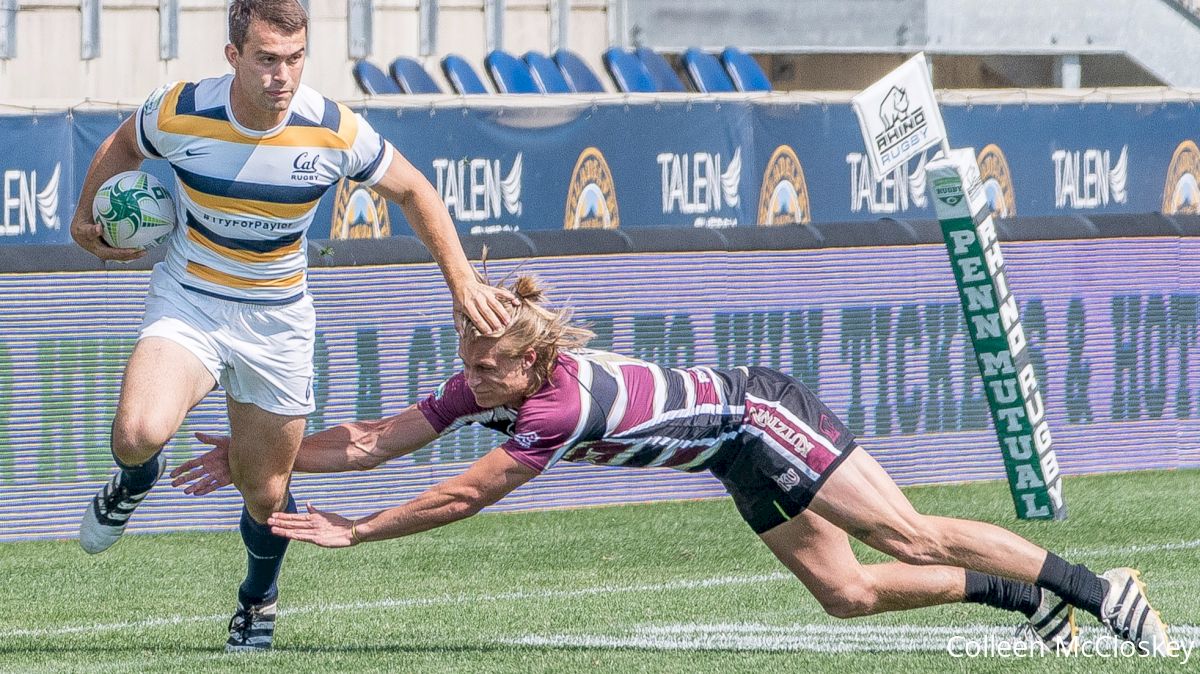 Multiple sources have told FloRugby that NBC and the Collegiate Rugby Championship and Varsity Cup are set to part ways.

The CRC and Varsity Cup are two independent competitions run by United World Sports (White Plains, NY), which also runs the USA Sevens World Series events in Las Vegas every March. The CRC was created in 2010 as a college sevens tournament and was held twice before USA Rugby was able to create its own national college sevens championship event.

The Varsity Cup is a Division I-level men's 15s college postseason tournament that runs at the same time as the DIA playoffs. The Varsity Cup has been held the last four years. Both the CRC and Varsity Cup are, in some ways, made-for-TV events. NBC and NBC Sports Network have broadcast these events since their inception, although this year's Varsity Cup final was not shown live.

Cracks have been forming in the relationship between NBC and United World Sports. According to some sources, this might be the result of personality conflicts between individuals in the two organizations. However, there are some specific business issues at play, as well. NBC has been looking for ratings growth in the events, and if that growth has appeared, it has not been publicized or celebrated. Most likely, the ratings have been relatively static.

Attendance for the Varsity Cup Final has been relatively steady, while the CRC has reported some increases in recent years, made possible in part because its venue in Chester, PA, Talen Energy Field, has expanded to have several satellite fields, thus allowing more teams in more brackets to be counted as being inside the venue. The true attendance of the CRC has been difficult to gauge but certainly has not dropped.

While NBC may not be happy with the viewership of the event, the network can't point the finger only at United World Sports. Part of the agreement between the two organizations is that NBC sells advertising time and space and shares the income with United World Sports. NBC has never really given that side of the business a high priority, choosing instead to use the rugby events as add-ons for sponsors of larger events.

United World Sports is reportedly shopping its events to other broadcasters.