2017 Denver 7s Rugby Tournament
2017 Denver 7s Rugby Tournament Schedule
2017 Denver 7s Rugby Tournament Schedule
2017 50th Annual Denver 7s Rugby Tournament Schedule.
Jun 22, 2017
by Michael Cramer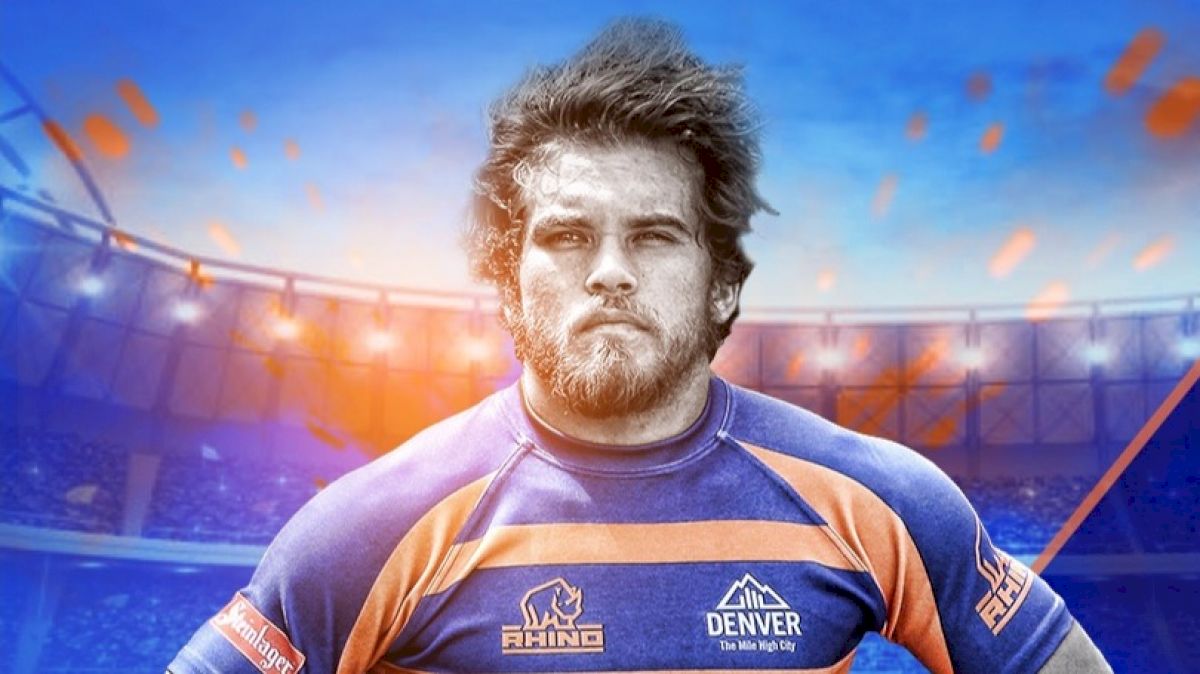 How To Watch
ON TV:
Available on Roku and Apple TV 4 -- download the FloSports app now.
STREAMING:
Only on FloRugby.
JOIN NOW.
Championship Fields (4 & 6) will be streamed LIVE June 24th, the
full schedule can be found here.
| | GM | Field 6 | GM | Field 4 |
| --- | --- | --- | --- | --- |
| 9:00 AM | 1 | Boudler HS vs Brighton HS | 2 | Rio Rancho vs Legend Titans HS |
| | | | | |
| 9:20 AM | 4 | Boulder A vs Queen City Rams | 5 | KC Sporting Club Academy vs NM Brujos |
| | | | | |
| 9:40 AM | 7 | Omaha Goats B vs Colorado Springs Grizzlies | 8 | Denver 7s Selects Dev vs KC Blues |
| | | | | |
| 10:00 AM | 10 | Omaha Goats vs Gentlemen of Aspen A | 11 | Kansas City Blues 1 vs Denver Barbarians A |
| | | | | |
| 10:20 AM | 13 | Utah NDA vs Kansas City Blues 2 | 14 | Denver Barbarians Premier vs Black Dragon |
| | | | | |
| 10:40 AM | 16 | Boulder A vs NM Brujos | 17 | KC Sporting Club Academy vs Queen City Rams |
| | | | | |
| 11:00 AM | 19 | Denver 7s Selects Dev vs Colorado Springs Grizzlies | 20 | Omaha Goats B vs KC Blues |
| | | | | |
| 11:20 AM | 22 | Omaha Goats vs Denver Barbarians A | 23 | Kansas City Blues 1 vs Gentlemen of Aspen A |
| | | | | |
| 11:40 AM | 25 | Denver Barbarians Premier vs Kansas City Blues 2 | 26 | Utah NDA vs Black Dragon |
| | | | | |
| 12:00 PM | 28 | Brighton HS vs Legend Titans HS | 29 | Denver East HS vs Boulder HS |
| | | | | |
| 12:20 PM | | Break | | Break |
| | | | | |
| 12:40 PM | 31 | KC Sporting Club Academy vs Boulder A | 32 | Queen City Rams vs NM Brujos |
| | | | | |
| 1:00 PM | 34 | Colorado Springs Grizzlies vs KC Blues | 35 | Denver 7s Selects Dev vs Omaha Goats B |
| | | | | |
| 1:20 PM | 37 | Denver East HS vs Brighton HS | 38 | Rio Rancho vs Boulder HS |
| | | | | |
| 1:40 PM | 40 | Kansas City Blues 1 vs Omaha Goats | 41 | Gentlemen of Aspen A vs Denver Barbarians A |
| | | | | |
| 2:00 PM | 43 | Black Dragon vs Kansas City Blues 2 | 44 | Utah NDA vs Denver Barbarians Premier |
| | | | | |
| 2:20 PM | 45 | #2 Pool 1 vs #1 Pool 2 Semi | 46 | #1 Pool 1 s #2 Pool 2 Semi |
| | | | | |
| 2:40 PM | 48 | Boulder HS vs Legend Titans | 49 | Denver East HS vs Rio Rancho HS |
| | | | | |
| 3:00 PM | 51 | #2 Pool 1 vs #1 Pool 2 Semi | 52 | #1 Pool 1 vs #2 Pool 2 Semi |
| | | | | |
| 3:20 PM | 54 | #4 Pool 1 vs #3 Pool 2 Bowl Semi | 55 | #3 Pool 1 vs #4 Pool 2 Bowl Semi |
| | | | | |
| 3:40 PM | 57 | #2 Pool 1 vs#1 Pool 2 Semi | 58 | #1 Pool 1 vs #2 Pool 2 Semi |
| | | | | |
| 4:00 PM | 60 | Loser GM 45 vs 46 Club 3rd Place | 61 | Winner GM 45 vs 46 Club 1st Place |
| | | | | |
| 4:20 PM | 63 | Loser GM 51 vs 52 Social 3rd Place | 64 | Winner GM 51 vs 52 Social 1st Place |
| | | | | |
| 4:40 PM | 65 | Loser GM 54 vs 55 Qual 7th Place | 66 | Winner GM 48 vs 49 Boys 1st Place |
| | | | | |
| 5:00 PM | | | 67 | Winner GM 54 vs 55 Qual 5th Place |
| | | | | |
| 5:20 PM | | | 68 | Loser GM 57 vs 58 Qual 3rd Place |
| | | | | |
| 5:40 PM | | | 69 | Winner 57 vs 58 Qual 1st Place |
| | | | | |
| 6:00 PM | | | | Tournament Over |
Bracket Breakdown
| | Men's Frontier Qualifier - 8 | | | Men's Social - 8 |
| --- | --- | --- | --- | --- |
| Pool 1 | Utah NDA | | Pool 5 | Boulder B |
| | Denver Barbarians Premier | | | Well Hungarians |
| | Black Dragon | | | Queen City Killer Bees |
| | Kansas City Blues 2 | | | DU Alumni |
| Pool 2 | Kansas City Blues 1 | | Pool 6 | Glendale Merlins |
| | Omaha Goats | | | Gentlemen of Aspen B |
| | Gentlemen Of Aspen A | | | Denver Harlequins |
| | Denver Barbarians A | | | Marauding Buffs |
| | | | | |
| | Mens Club - 8 | | | Boys High School - 5 |
| Pool 3 | Denver 7s Selects Dev | | | Denver East HS |
| | Omaha Goats B | | | Boulder HS |
| | Colorado Springs Grizzlies | | | Brighton HS |
| | KC Blues | | | Legend Titans HS |
| Pool 4 | KC Sporting Club Academy | | | Rio Rancho Rebels |
| | Boulder A | | | |
| | Queen City Rams | | | |
| | NM Brujis | | | |