Unlock this article, live events, and more with a subscription!
Get Started
Already a subscriber? Log In
USA national team captain Todd Clever has announced that he is retiring from international rugby. The Eagles' all-time caps leader will play his last game for the USA during its World Cup Qualifier against Canada on July 1 in San Diego, CA.
A native Californian and three-time All-American at University of Nevada, Reno, Clever has earned 74 caps for the national team, with a chance for two more in the upcoming qualifier series with Canada, which kicks off Saturday in Hamilton, Ontario. He has scored 16 tries for the Eagles, more than any other forward (no other USA forward has scored more than six) and good for third all-time among USA players. The 34-year-old also has captained the USA more times than any other player -- 50 total games.
"It has been a great 15 years with the National Team," Clever said in a statement. "I am happy, excited, and a bit saddened to announce my retirement from international rugby. I have had six Eagle coaches and have captained the team under four of them. There have been many ups and downs in those 15 years representing the United States of America.
"I've left everything on the field and did everything for my teammates, which makes this process a bit easier. But leaving on my own terms, on home soil, in front of friends and family; a lot of players aren't able to do that either because of injury, selection or whatever the case may be."
[tweet url="https://twitter.com/ToddsClever/status/877598907525550080" hide_media="0" hide_thread="1"]
Clever played for the USA U19s in the late 1990s and 2000s, including the World Championships in 2001 and 2002. He then was a collegiate All-American before earning his first senior cap against Argentina in 2003. He was on the USA squad for the 2003 Rugby World Cup but didn't play. However, soon he was playing in the old National Provincial Championship in New Zealand (now the Mitre 10 Cup) for North Harbour and became a standout for the USA sevens team.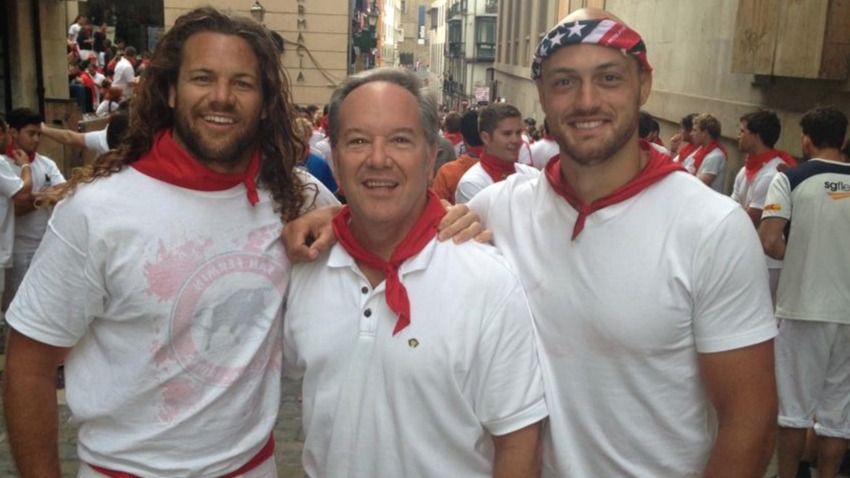 By 2005, he was a key member of the Eagles and went on to become the first USA-produced player to play, start, and score in a Super Rugby match while playing for the Lions of Johannesburg, South Africa.
One of the aforementioned "downs" of Clever's career would have to be 2015, when he was dropped from the USA team during the buildup to the Rugby World Cup. He did not participate in that event and
later said his original plan had been to play in RWC 2015
and then retire. Instead, he signed a new pro contract, got back into shape, and when John Mitchell took over as USA head coach, Clever was back on the team.
"For the last 15 years, fans have only known our men's national team with Todd Clever as a part of it," USA Rugby CEO Dan Payne said in a statement. "I know how much pulling the USA jersey over his head means to Todd every time he has the opportunity to represent his country, and it could be the 76th time he does it when the Eagles are in San Diego. On behalf of American rugby fans at home and abroad, I want to thank Todd for his effort and commitment to the jersey and to the Union."
During his career, Clever has played professionally in England, Japan, New Zealand, the USA, and South Africa. He suited up for the Barbarians team and played in two 15s World Cups and the 2005 and 2009 Sevens World Cups. His 74 caps are seven more than the next highest Eagle, Mike MacDonald. Clever's 71 starts are also a USA record, 10 more than Luke Gross, who is second. No current USA player has even half as many caps as Clever.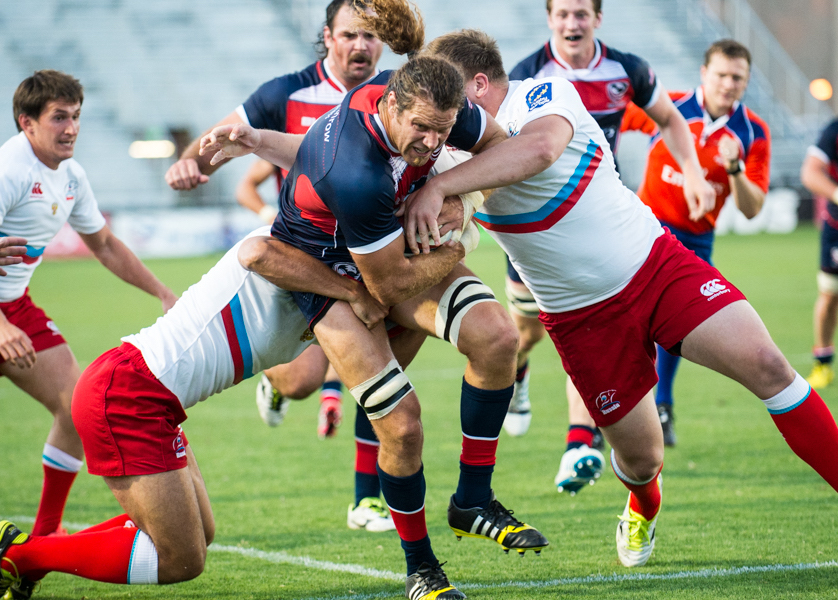 "Many people have played roles in my successes, and I cannot thank them enough for the man I am today," Clever said. "The biggest thanks goes to my mother, Robyn, and father, Harry. They have traveled around the world multiple times to watch and support me. My older brother, Chris, who got me involved in the sport and toughened me up while we were growing up. And, of course, my daughter, Hadley Tomoko Clever. She is my No. 1 fan and I am hers. We have an unbelievably strong bond, and I look forward to continue growing it.
"Finally, my teammates from all across the country and all over the world. Rugby is the ultimate team sport, and I consider all of you my brothers."
Clever hopes to finish off with two wins over Canada in caps Nos. 75 and 76. That would make the USA the No. 1 seed for the Rugby World Cup out of the Americas, something the Eagles have never done before.
"On the playing side of things, all of my goals have been checked off," Clever said. "I've played all over the world, represented my country in World Cups, and played with and against some of the best players in the world. We've built some great depth in the U.S. squad with very good athletes coming through. I don't want to overstay my welcome. Now's a good time to bow out and pass the torch. Qualifying as Americas 1 is my top priority and helping the team get there would be the perfect ending."
Todd Clever Stats
Caps: 74 (1st among USA players)
Starts: 71 (1st)
Tries: 16 (1st among USA forwards, 3rd overall)
Wins: 28 (1st)
Games as Captain: 50 (1st)