College 7s Championships
CRC Pool F Could Be Kutztown's Launching Pad
CRC Pool F Could Be Kutztown's Launching Pad
A preview of Pool F at this weekend's Collegiate Rugby Championship at Talen Energy Stadium in Chester, PA, featuring Kutztown, Indiana, Tennessee, and South Carolina.
Jun 2, 2017
by Alex Goff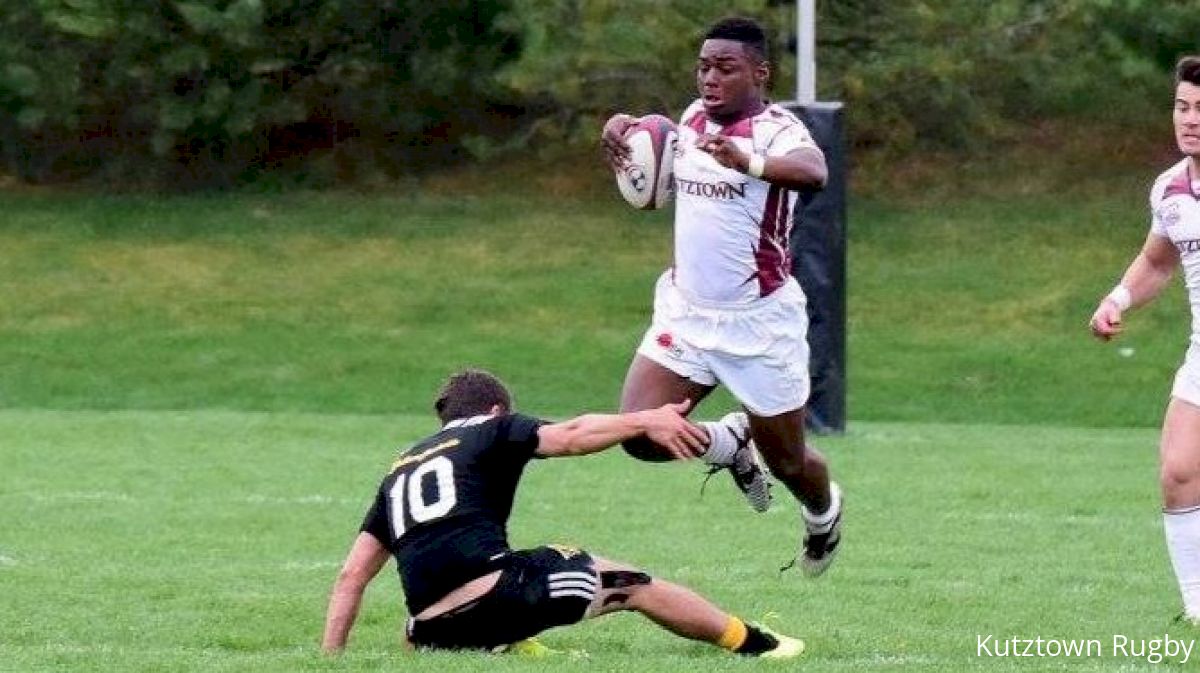 The Kutztown men's sevens team has been close to winning the Collegiate Rugby Championship in the past, but this weekend presents the opportunity for the Bears to put it all together.
The Pennsylvania team is looking to kick-start another deep run in the two-day tournament by capturing Pool F over Indiana, Tennessee, and South Carolina on Saturday at Talen Energy Stadium in Chester, PA. After going 2-2 in their first year of competition in 2013, the Bears made the final in 2014 and '15. However, in each of those years, they had a fumble in pool play, tying Dartmouth one year and losing to Navy in the other.
KU had its sharpest performance in the early rounds at last year's tournament, going 3-0 in the group stage, but then the Bears were undone by UCLA in the semifinals 14-12. After winning at Bermuda, St. Bonaventure, Stony Brook, Mount St. Mary's, and its own tournament, Kutztown once again looks capable of reaching day two on Sunday and challenging for a title behind its
outstanding team pace
.
Standing in the Bears' way is Indiana, which features this season's Rugby Scholz Award winner as the top college player in the country, Bryce Campbell. The senior is more of a 15s player than a sevens guy, but he's a beast. He helps form a really effective Hoosiers unit with the likes of Brian Hannon, Tyler Sousley, Tyler Graham, and Jake Hidalgo.
South Carolina and Tennessee were two of the best from a solid Southeastern Conference season. While both play effective team sevens, they will need something special to overcome Kutztown.
This pool could be one to produce a wild card. However, that team is going to have to catch lightning in a bottle and log some big victories to get the points difference tiebreaker to earn one of the two wild-card berths.
Our picks:
Kutztown to win this pool -- the Bears are just too smart a sevens team not to advance. It could be this pool is like the 2016 group stage for Kutztown, when Indiana, Boston College, and Notre Dame all went 1-2 on the first day. This time, Indiana is the likely candidate to emerge as a top eight contender.