Pool D Is Pool Of Death At CRC
Pool D Is Pool Of Death At CRC
Preview of the CRC Pool D with UCLA, Arizona, AIC, and Virginia Tech
Jun 1, 2017
by Alex Goff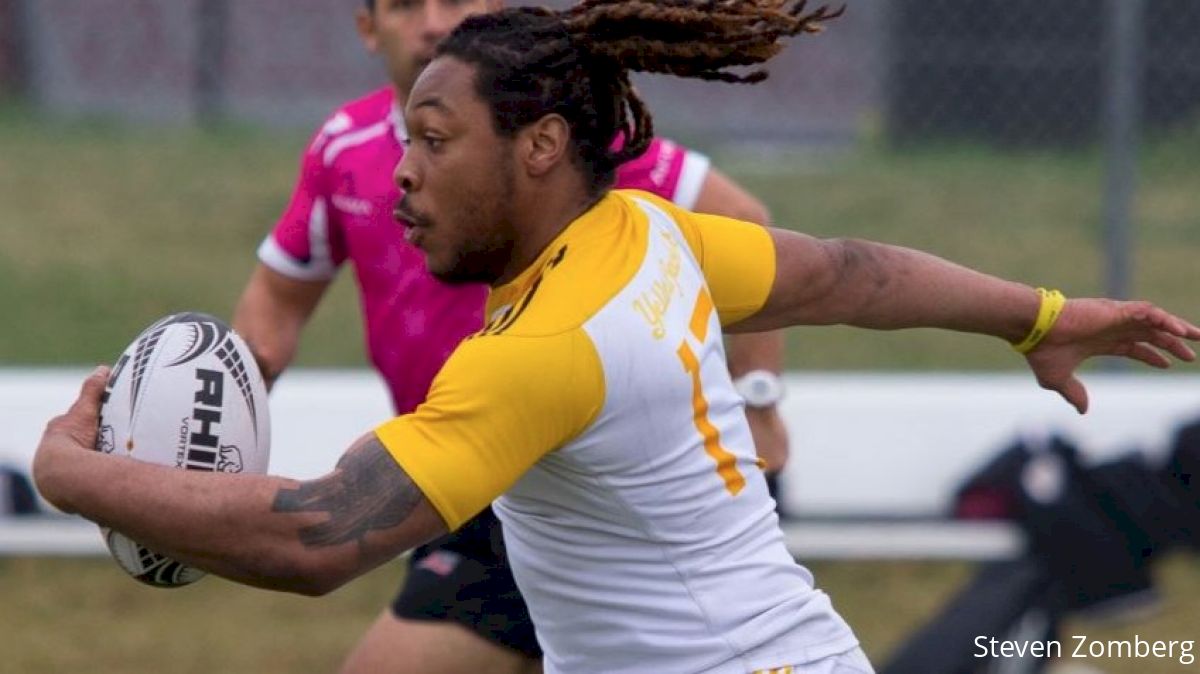 Is Pool D the "pool of death" at this weekend's Collegiate Rugby Championship? It could well be, with Virginia Tech, UCLA, Arizona, and American International College all looking to advance out the group stage at Talen Energy Stadium in Chester, PA.

Consider first that Virginia Tech probably has the longest odds of winning the pool, despite the Hokies' victory at the Chesapeake Series event at Mary Washington on April 1 and second-place finish in the conference finals three weeks later. Led by John Gerard and Thomas Whitaker, Virginia Tech can flat-out play but will be fortunate to win a game in this pool.

Why? Well, the Hokies will have to contend with UCLA, which made the CRC final last year. While the Bruins did not have as strong a 15s season as they usually enjoy, that's in part due to some depth issues and issues up front. As far as a group of skilled athletes who know how to play sevens together and can run, UCLA is in an excellent position to surprise us now.

[tweet url="https://twitter.com/UCLA_RUGBY/status/870374218692673536" hide_media="0" hide_thread="1"]
Arizona is also a program that has made the final, albeit five years ago. The Wildcats were semifinalists the last two years, and they did that with a somewhat in-flux lineup. This year, Arizona has a ton of pace, with Dante Weeks -- one of the surprises of 2016 -- and former High School All-American Jeremy Fleet, who has emerged as a try-scoring threat. Kyle Rogers, Matt Rogers, and Garrett Walker are all part of a snappy team that takes its sevens seriously.

Normally, in a tough sevens pool, there's one team that won't make it to the top eight, and you say, "Oh, that's a shame." In Pool C, there will probably be three really good teams that won't make it to the quarterfinals. And that's because we haven't even talked about American International College. The Yellow Jackets are perennially one of the most exciting sevens college rugby teams in the country -- this year perhaps more than most.

[tweet url="https://twitter.com/AICrugby/status/870288479787397121" hide_media="0" hide_thread="1"]
Their best players are maturing as athletes. Christian Adams is having his best season as a Yellow Jacket. Jihad Khabir is a special player who deserves to be seen on national TV. And they have more contributors, too. From the versatile and slightly crazy Nick Franklyn to the powerful and experienced Matthew Jones to their exciting freshmen, AIC will unleash a daring brand of sevens with a huge chip on its shoulder.

The Yellow Jackets had to qualify through the Heart of America 7s to get to the CRC. They know they would never be invited otherwise. So now's their chance.


Our Picks:
The competitiveness of this pool means that it is unlikely that the No. 2 team will have a sufficient points difference to be one of the two second-place teams to make the quarters. The only way two teams come out of Pool D is if there's a tie. That would be awesome. What is sure is that at least one of Arizona, UCLA, or AIC won't make it. Virginia Tech will have to target Sunday as its day of glory. Watch out for all of the teams in this pool to push for consolation wins.

Oh, and who win's this pool? No idea. Arizona and AIC are possibly a shade ahead of UCLA. And AIC has been playing a bit more sevens... so the Yellow Jackets. Maybe.