Lindenwood Can Do The 7s Double
Lindenwood Can Do The 7s Double
Can Lindenwood win both the USA 7s Nationals and the 2017 CRC?
May 30, 2017
by Alex Goff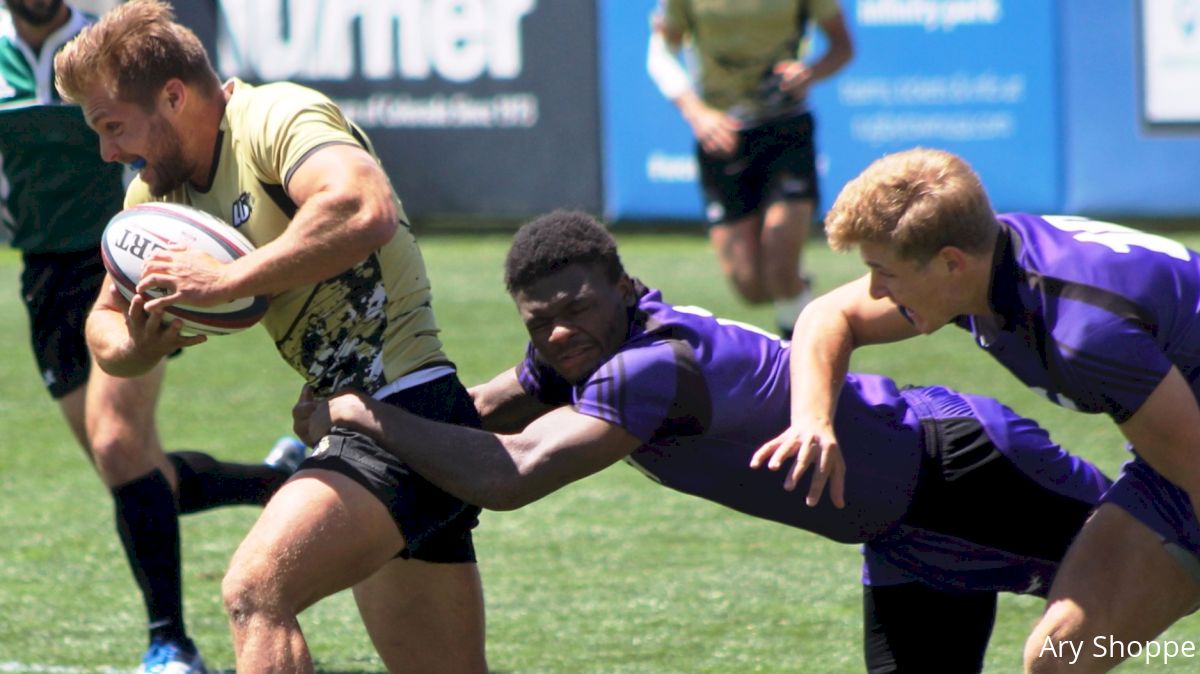 Can Lindenwood do the double?

After getting the No. 1 ranking from FloRugby for winning USA Nationals (and also the Las Vegas Invitational), the Lions now have a chance to be the first team to win both the USA Rugby and Collegiate Rugby Championship (CRC) sevens tournaments in a single season.

No one, in fact, has really come all that close, but Lindenwood has a pretty good shot at the CRC on June 3-4 at Talen Energy Stadium in Philadelphia, despite being in a very tough Pool C with Army, Navy, and St. Joseph's.

To do it, the Lions have been working hard. They ran two-a-days after classes ended and immediately ran into training after the USA tournament in Glendale, CO, ended on May 21.

[tweet url="https://twitter.com/LURugby/status/867411495512092673" hide_media="0" hide_thread="1"]
We spoke with Lindenwood sophomore Lorenzo Thomas last week, and he joked: "I can tell you firsthand, I died today. Coach (Josh) Macy made it very clear before we started the sevens season that there would be no dropoff between Nationals and CRCs. Win, lose, or draw, we would keep up the intensity and be ready to peak at the CRCs. It's not easy."

Conditioning was good in Glendale, of course. The Lions finished really strong, but it also helped to have larger squads.

"We have so much depth that if one person feels a little tired, the next person steps in and there's no drop-off," Thomas said. "Anyone who steps in can get the job done."

This week is the Lions' fifth week of sevens-specific training, and that has allowed Macy to put in the systems he wants.

"We were a fit 15s team, it wasn't like we were sloppy, but it's a little bit different kind of conditioning," said Macy, who gives credit to assistant coach Jimmy Harrison for getting the team in the right kind of playing shape. "We have had the time to map it all out -- put down what we want to accomplish, how fast we want to go, and being very specific. The guys I think take a lot of confidence from that because we know we're not doing terrible things to just do terrible things. We know we want to be fast at this time of the week and then taper off."

Macy said the plan was to go into the USA tournament sore, just because he knew the Lions would have to do that for the CRC as well. He also didn't want too much of a drop-off in the team's progression to CRC.

"They responded well but were still flying around," Macy said. "The load you get in a tournament is less than the load we're putting on them in training. We were playing fast in Glendale, but I think at the CRC we'll be playing really fast. We felt we could put another 10 percent on it."

Macy said his team doesn't buy into its own hype. They are pretty businesslike, and certainly they will have to be in Philadelphia this weekend. Pool C will be physically demanding. Navy has a ton of sevens talent and thumps opposing teams in the tackle. Army is, if anything, more physical as a sevens team. St. Joe's is more of a traditional move the ball and avoid too many rucks kind of team. If the legs feel heavy, St. Joe's will make them feel heavier.

Any of those teams could do well enough to make the quarters, but everyone else knows that Lindenwood, with its power in tight, overall excellent fitness, superb defensive pressure, and outstanding speed, could go all the way.