Mitchell To Leave Eagles After July
Mitchell To Leave Eagles After July
USA men's national team head coach John Mitchell will leave his post after the World Cup Qualifiers this summer.
May 25, 2017
by Alex Goff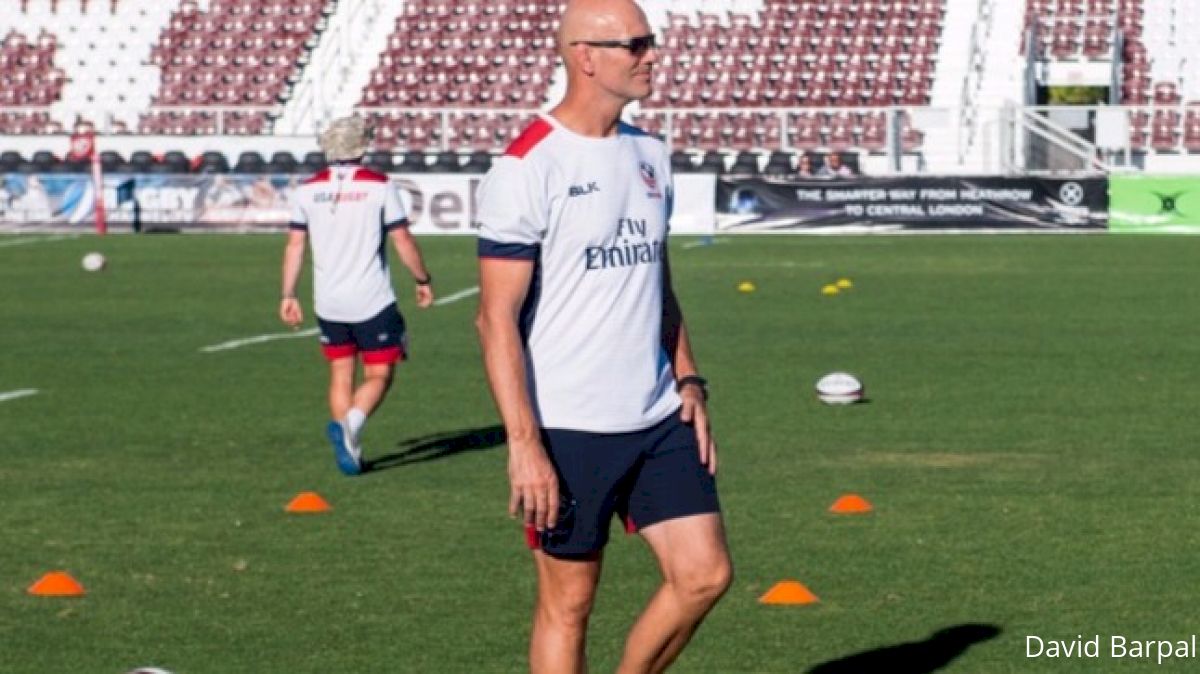 USA Rugby has announced that John Mitchell will be leaving his position as USA men's national team head coach following the Rugby World Cup Qualifiers in July.
Mitchell has taken a job as executive of rugby at Blue Bulls Company (Pty) Ltd, USA Rugby confirmed Thursday. He will assume the role in Pretoria, South Africa, in July following the USA's June test matches against Ireland and Georgia and a two-game World Cup Qualifier series against Canada in July.
Hired by USA Rugby in January 2016, Mitchell had little time to put together a squad for the Americas Rugby Championship and in fact fielded a tam that was largely chosen both other people. The Eagles started well, going 2-0-1 against a non-cap Argentina XV, Canada, and Chile, but they faltered on the road against Brazil and Uruguay. After that, Mitchell followed that up with an unlucky 24-20 loss to Italy in June and a 25-0 victory over Russia.
The USA struggled through a rough fall of 2016, losing big to the New Zealand Maori and seeing disappointing results against Romania and Tonga. However, the Eagles rebounded to go 4-0-1 in the ARC, winning the tournament. Mitchell almost never had his top 15 players available and was certainly frustrated by the difficulty in getting some overseas pros available for selection. However, he managed to blood new players and mold the team into something he was comfortable with as a coach. Since 2016, his Eagles are 7-5 in test matches and 7-6-2 in all games.
"I was brought in by previous USA Rugby CEO Nigel Melville for my expertise on creating a winning approach to the modern game," Mitchell said. "He felt that the development of the game within the USA would benefit tremendously if the men's XVs side was highly competitive. This is what I have achieved. I would like to thank USA Rugby, World Rugby, and all the players and staff that I have been associated with on my watch. It has been a huge privilege to play a major part in USA Eagles history and be associated with the development of young American men living a dream playing and coaching for their country and developing a sustainable High Performance model that someone else can now lead and evolve.
It's a nice feeling to know that the current USA Eagles squad is now not so dependent upon just overseas players and that our domestic players are taking on the challenge and performing above the required standards set and creating healthy competition amongst the athletes.
Mitchell said he expects no issues with players over his departure.
"I am a professional, and I expect others around me to respect this while in this transition," he said. "My eyes will be on the plan for every minute as we cannot waste one of them to ensure we present ourselves the opportunity of making a lot of people happy."