Jesuit, Gonzaga Again As Single-School Nationals Roll
Jesuit, Gonzaga Again As Single-School Nationals Roll
A wrap-up of the Single-School bracket in the Boys High School Rugby Nationals in Kansas City, MO, on Friday. Gonzaga and Jesuit emerged as the finalists for the fifth straight year and will contend for the national title on Sunday.
May 20, 2017
by Alex Goff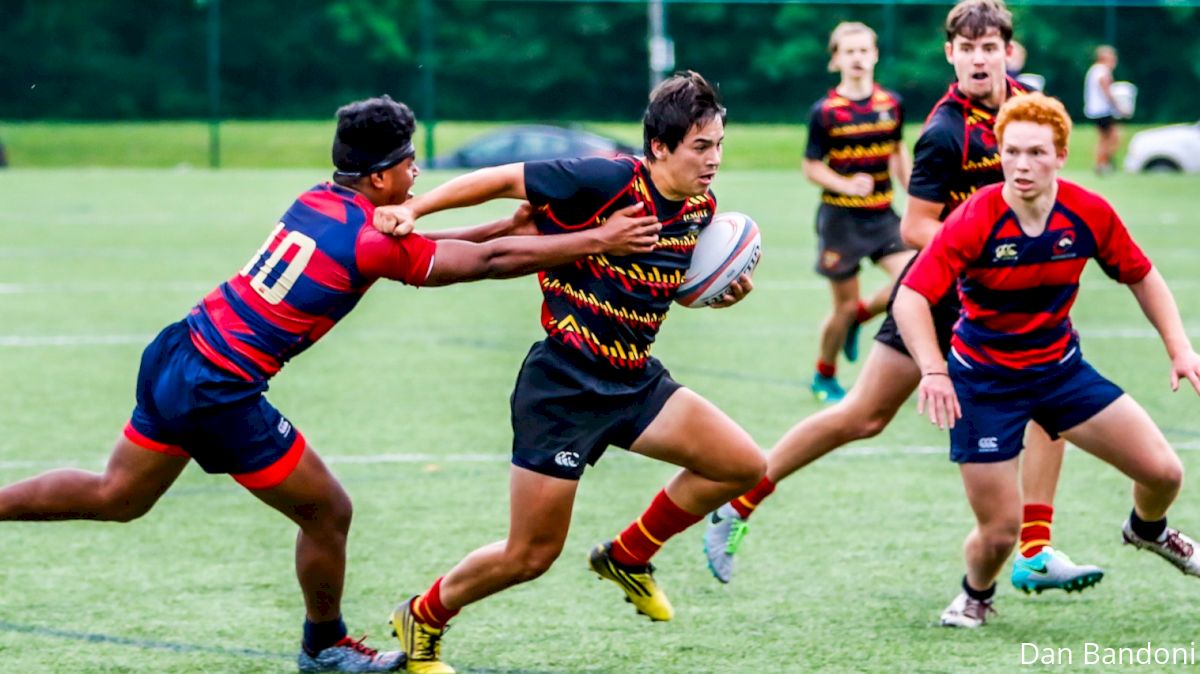 For the fifth straight year, Gonzaga and Jesuit will contest in the single-school final of the Boys High School Rugby National Championships after both schools emerged with wins in Friday's semifinals in Kansas City, MO.
Gonzaga held off a determined Penn High School 12-5 in one semifinal, while Jesuit emerged 15-5 winners over Herriman in a game that was suspended for lightning with two minutes left to play.
Jesuit was tested by Herriman and did well to pin the Utah team in its end for much of the game. Wary of the likes of Georgie Niethammer and his ability to counter on kicks, Herriman didn't kick much. But Jesuit's sterling defense, led by Joe Marchant and Carlos Ramirez, held it in check.
Jesuit was leading 10-5 in the final two minutes when the game was suspended for an hour due to lightning in the area. When the teams returned to the field, Jesuit finished it all off with a try to win 15-5.
Jesuit did this despite having its team hit hard by illness, forcing several starters to miss the game.
Gonzaga had all it could handle against Will Vakalahi and Penn. Penn started the game in Gonzaga's 22 and pounded away but couldn't quite get it over. Gonzaga continued to play inspired defense, with Will Lyke playing well and Danny Kerns working hard on defense.
Repeatedly, Gonzaga turned Penn away, and some key errors for Penn left it without reward for all the pressure.
Eventually, Gonzaga got out of its own end, and some nice work from the backs allowed Cliff Wallace to go in at the corner.
With Owen Sheehy booting the ball downfield, Gonzaga was able to control the field position.
In the second half, once again Penn had scoring chances, and passed up options for penalty goals in order to go for the tries. Flyhalf Cian Messner tried to set free Lucas Robinson, Paul Moali, or Legrand Alovili, but little ball-handling errors crept into their game. Finally, after a long period of pressure in a supremely physical game, Robins worked hard on a kick chase and eventually got the return pass to score in the corner to make it 5-5. Penn later opted for goal but missed, and with the game coming ever closer to overtime, Gonzaga got the big play it needed.
Lyke stole a ball in the ruck and forced a penalty from Penn. Ian Killcullen booted the ball 45 meters for a lineout near the Penn line. And then, after a lineout and maul and a few crashes forward, prop John O'Toole picked up and went over. Killcullen converted the kick to give Gonzaga its final margin of victory.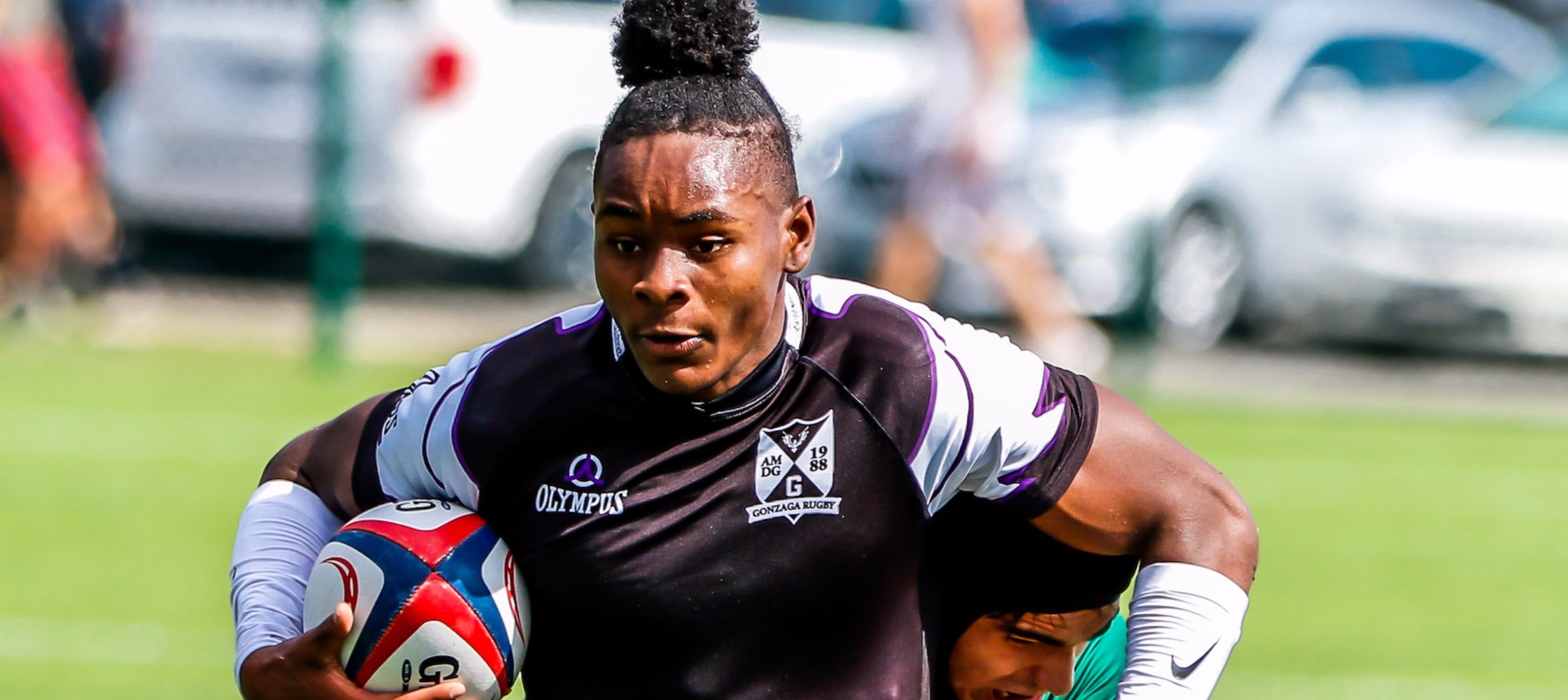 In the rest of single-school action, Xavier put together a secure 32-12 win over Fishers, with Connor Buckley and Jack Manzo leading the charge. Greenwich played St. Edward after a long delay due to lightning and a rejiggering of the field assignments, which meant they played two hours later than first expected. The teams battled to a 19-19 tie, and then both scored tries in overtime. With time almost up, center Kevin Wright fielded a kick and broke through on an 80-meter run to win the game 31-26.
"It was definitely a hard-fought match and a long day, but when you're playing out here for your boys and you're doing it with purpose, it's fun," Greenwich No. 8 Ian Pearson said. "Kevin's been a big addition for us this year."
On Sunday, St. Edward will take on Fishers in the seventh-place game, and Greenwich will face its longtime rival, Xavier, for fifth.
"We love 'em like brothers," Pearson said.
Penn and Herriman are set to duke it out for third, and Gonzaga will go for a four straight national title against Jesuit, which is also the last team to beat the Eagles in a national championship game.
How To Watch
On TV:
Available on Roku and Apple TV 4 -- download the FloSports app now.
Streaming:
Only on FloRugby with a PRO subscription. A yearly PRO subscription provides access to ALL FloSports sites.
JOIN NOW