World Rugby
Eddie Jones' Post-Australia Odyssey: Three International Landing Spots
Eddie Jones' Post-Australia Odyssey: Three International Landing Spots
Eddie Jones' coaching journey post-Australia World Cup debacle: Japan, Georgia or Portugal? Find out where the seasoned coach might land.
Nov 15, 2023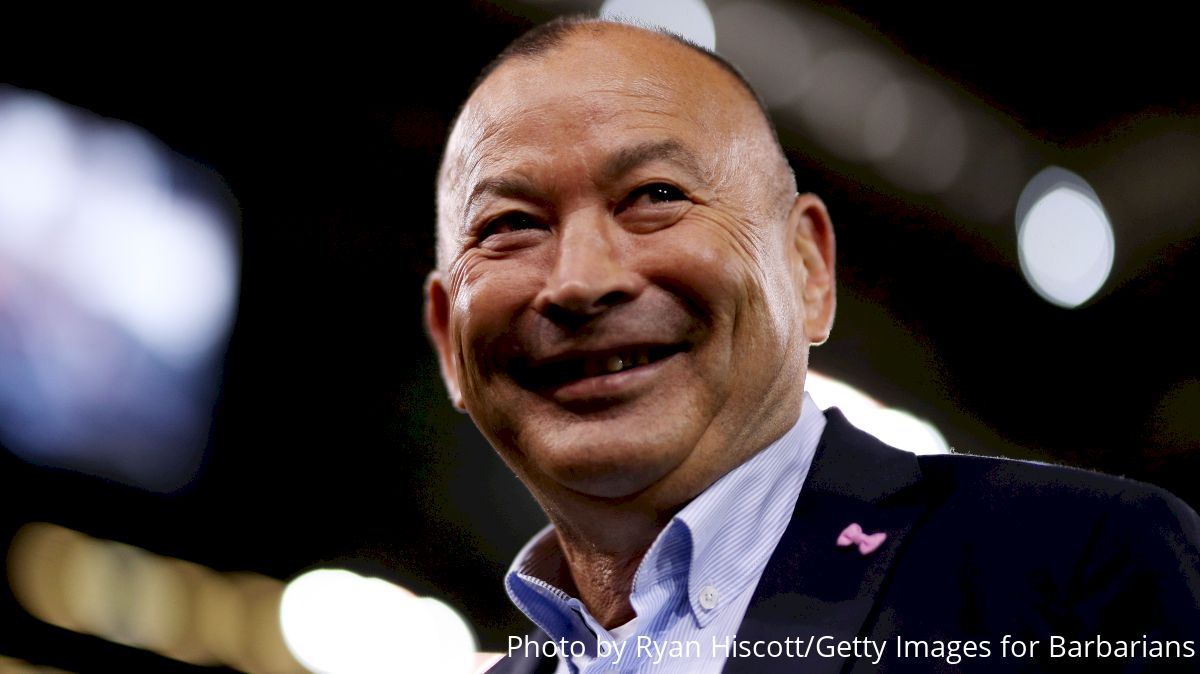 Just like a sparkler, Eddie Jones' tenure as head coach of Australia initially burned bright, but it fizzled out just as quickly as it flamed up.
What started with such hope and promise, ended with the Wallabies crashing out of the World Cup in the group stages for the first time in their history.
In the wake of that embarrassment, Jones handed in his resignation letter, having secured just two wins in nine games, against Georgia and Portugal.
Despite that dire record, the 63-year-old stanchly believes he has learned a lot from these failures and still has a lot to offer the international arena.
In classic Jones style, he also took a jibe at Rugby Australia, criticizing the organization for not following the example set by South Africa, which, after enduring years of domestic turbulence, now has a thriving provincial setup in the URC with a constant throughline of talent emerging up the ranks.
By comparison, the Australian provinces competing in Super Rugby continue to struggle.
However, for all Jones' fawning over the Springboks, he shouldn't expect a job offer from them anytime soon, since Rassie Erasmus has confirmed he will be staying on as South Africa head coach.
So where is Eddie Jones likely to end up?
Japan
The most obvious call is Japan. Jones has history there, having coached the national team between 2012 and 2015, spearheading their greatest achievement - a shock win over the Springboks at the 2015 World Cup.
Rumors of a return to Japan first started floating around in September, when it was alleged that Jones had spoken with representatives from the national team right before this year's World Cup began.
While the Australian coach wholeheartedly denied these remarks, he has since admitted he'd be more than willing to reunite with the Brave Blossoms.
"Obviously, I want to coach," he told The Australian newspaper. "I've had no formal talks or discussions take place. If Japan did come knocking, I'd definitely chat to them, and I've had a couple of other countries approach me. I would expect by January I'll be working again."
Jones is widely reported to be the front-runner for the Japan job, with Frans Ludeke also in the mix, but will have big shoes to fill following the departure of Jamie Joseph, who managed the national team since 2016. In that time, he led Japan to a historic World Cup quarterfinal on home soil in 2019.
Georgia
If Jones were to venture beyond Japan, he's given a good indication of where he might land.
"There's a club in Europe interested," he said.
Who that may be remains unclear, though there are a few front-runners, the biggest of which is Georgia. That comes after it emerged that head coach Levan Maisashvili was stepping down.
This news came five days after Maisashvili insisted he was staying put, and while the resignation was a surprise, it wasn't completely unforeseeable.
That's because Georgia stumbled through the World Cup, failing to win a single game, with most of their points coming from a draw with Portugal.
Only last year, the Eastern Europeans enjoyed the best season in their history, clocking their first wins over a Tier 1 nation, defeating both Italy and Wales within the space of a few months. They've also dominated amongst Tier 2 opposition, winning the European Rugby Championship five times in the last five years.
Now, the Georgian Rugby Union is tasked with finding the right coach to revive the team and reinstate the trajectory of growth the nation had prior to the World Cup.
That's where Jones comes in. He has first-hand experience of European rugby, having coached England for years in the Six Nations, which gives him a unique foothold in vying for Georgia to be accepted into the Northern Hemisphere competition.
It's a longshot, but with Jones at the helm, anything can happen.
Portugal
Another European nation that could come calling is Portugal. This comes after their head coach, Sebastien Bertrank, tendered his resignation weeks after replacing Patrice Lagisquet, who left his post right after the World Cup.
Bertrank departed because of logistical troubles with balancing the job with his other position at the French Ministry of Sport.
It's a messy state of affairs, but that may be a blessing in disguise for Portugal, as the added responsibility placed on the shoulders of Bertrank shows the Portugal Rugby Federation is keen to build on the successes of the World Cup, which saw them claim a first tournament victory against Fiji, alongside an unexpected draw with Georgia.
While the strain on Bertrank was too much, it may be an alluring proposition for Jones, who has the requisite international experience to drive the nation into a new era. Of course, the primary goal would first be to win the European Rugby Championship and, at the moment, there's no one better situated to help Portugal achieve that goal than Eddie Jones.