2023 RC Toulonnais vs Racing 92
Top 14 Round 6 Preview: Can La Rochelle Stop Its Early-Season Skid?
Top 14 Round 6 Preview: Can La Rochelle Stop Its Early-Season Skid?
Can Pau keep its historic run of form at the top of the table going, and can La Rochelle rebound from a disastrous start to the season?
Nov 11, 2023
by Briar Napier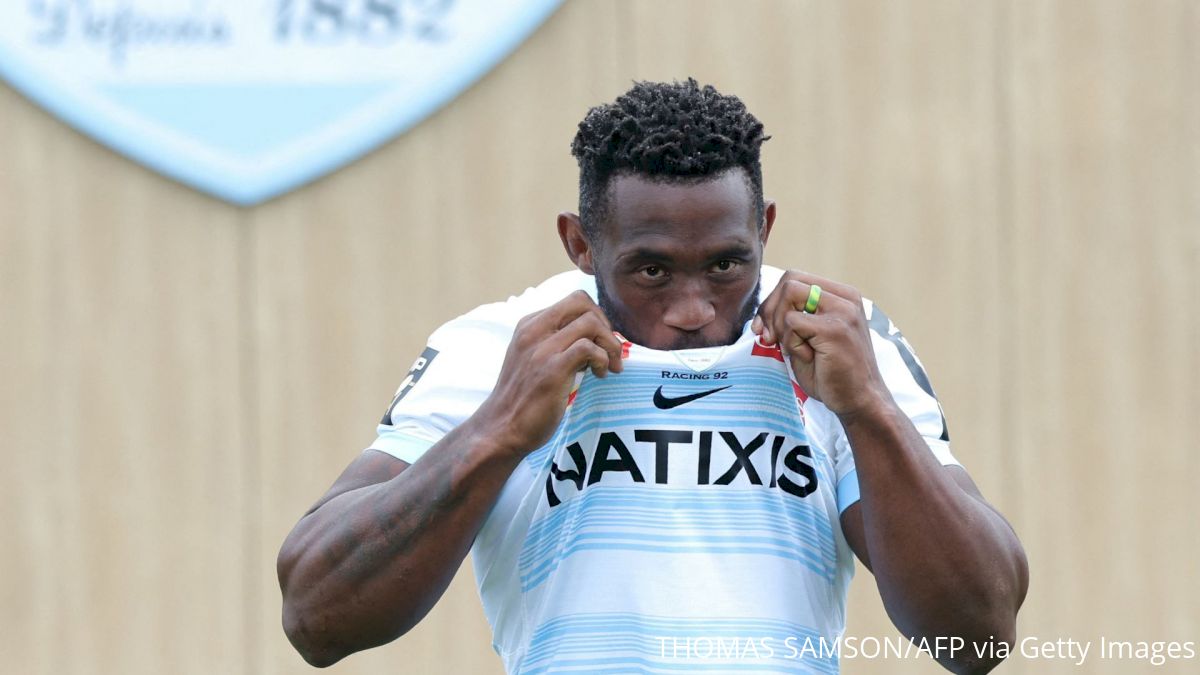 Another week in the Top 14, another round of madness.
It was an upset-heavy Round 5 in French's top domestic league in professional rugby, shaking up the table and daring multiple clubs — including established names coming off of silverware-winning seasons — to respond before the season goes south.
Who will step forward and push up the table as the early-season wrinkles begin to fade away and some of the best rugby on the planet gets even better?
Here's a look ahead at what's at stake in Round 6 in the Top 14 this weekend, including top storylines and the match of the round:
Is Pau Here To Stay?
In the 2022-2023 Top 14 season, Section Paloise (a.k.a. Pau) finished 12th in the final table, just one spot above the relegation playoffs.
Five weeks into the 2023-2024 Top 14 season, it's at the top of the standings with four victories.
Of course, it's far too early to designate Pau as the automatic favorite to win it all — especially considering the club hasn't captured a top-flight league title since 1964 — but under former France under-20s coach Sebastien Piqueronies this campaign, Les Sectionnistes have been spectacular and a pleasant surprise for neutrals in an early part of a season that's been full of twists.
Pau is coming off of its best victory yet in Round 5 in the form of a 13-9 triumph over an albeit sputtering Toulouse, which has largely underperformed by its lofty standards this year but still is the defending Top 14 champion and a continental juggernaut.
Thanks to Australian back-rower Reece Hewat, who scored the game's only try against the five-time Champions Cup winners 16 minutes in, Pau (which had never topped a top-flight table at any point in its history before this season) now has won four straight matches, with its only defeat coming by a single point to Castres in Round 1.
The Bordeaux Bègles visit the Stade du Hameau this weekend, as Pau attempts to make it five in a row and build upon its lead. At this point, considering how much Pau has outperformed expectations already, who's to say it can't do just that?
What's Wrong With La Rochelle?
On the other end of the spectrum in terms of surprising Top 14 clubs, La Rochelle — the back-to-back Champions Cup winner — has been downright awful to start the season.
Sitting in 12th place with just one win across five matches, Stade Rochelais was shocked 19-17 by Oyonnax (in its first season back in the Top 14 after winning Pro D2 last year) in Round 5, leaving coach Ronan O'Gara and his squad left looking for answers.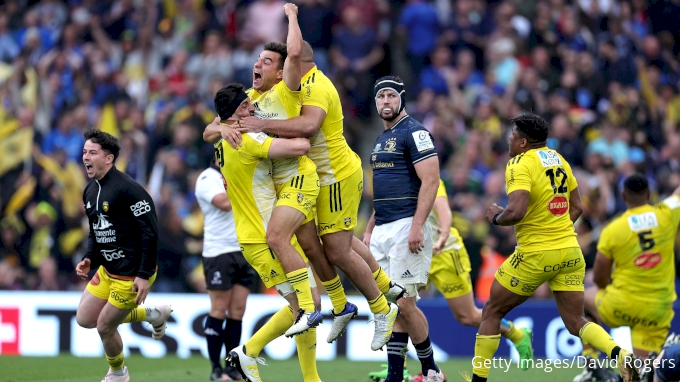 Bayonne visits the Stade Marcel-Delfandre in Round 6, as La Rochelle attempts to get back on the right track, but capturing at least four points from that fixture is far from a given. Bayonne sits 10th on nine points with two victories, but those two wins came in impressive fashion against Toulouse and Stade Francais, giving the club a bit of an early-season reputation as a giant-killer.
Obviously, with a loaded squad featuring numerous internationals and a stretch of success that's gotten the club rather used to playing at the top of its game, La Rochelle can easily flip a switch at any time and properly restore its push back toward the top of the table — and maybe being stunned by Oyonnax will be the spark that puts La Rochelle in the right direction.
Still, after so much hardware in a true golden era for the club, the start to the current season has been a bit of a shock to the system. Just how long the downswing lasts for Les Maritimes remains to be seen.
Match Of The Round: Toulon Vs. Racing 92
The final fixture of Round 6 also happens to be arguably the best one of the weekend.
Racing 92, which finished fifth in the regular-season table and was a playoff semifinalists last season, has avoided much of the major misfortune that's hampered many of the other major players in the division in the year's early goings.
Level on 18 points with Pau at the top, Racing lost a 19-17 thriller to the league leaders in Round 2 but is keeping pace with victories over the likes of Bordeaux and Lyon.
Racing's high-octane attack — its 20 tries to start the season are the most in the Top 14 — that has featured budding 21-year-old scrum-half Nolann Le Garrec (20 points scored, second in the division) is looking especially effective, and that's a big reason why it's been able to pick up points where other top-half rivals haven't.
Nolann 🔀 Tao ➡️ Chou 🔥#RacingFamily pic.twitter.com/Ae6RSiBNQf

— Racing 92 (@racing92) October 31, 2023
One such top-half rival is Toulon, last year's Challenge Cup winner, which had a disastrous shock defeat in Round 5 to bottom-dwelling Perpignan, 26-22, the last-place club's first win of the Top 14 season after being blasted by an average margin of defeat of 27.5 points in its four-game losing streak to start the season.
To make matters worse, fly-half Dan Biggar, in his first appearance for Toulon since retiring from international duty with Wales after its exit from the Rugby World Cup, suffered a back injury while attempting a conversion kick, likely leaving the club without one of its best players for some time.
Both sides could use a win for different reasons at this point in time — Racing 92 to keep the pressure on Pau, and Toulon to avoid further slippage down the table as it currently sits ninth. But with points for the taking and pressure increased, which team is going to take the initiative?