2023 Benetton vs DHL Stormers
URC Round 4: Unbeaten Giants, South African Challenge and Benetton's Ascent
URC Round 4: Unbeaten Giants, South African Challenge and Benetton's Ascent
Dive into the pulse-pounding action of URC's Round 4! Unbeaten teams dominate, South Africa seeks redemption and Benetton eyes a top-4 spot. Read more now.
Nov 10, 2023
by Philip Bendon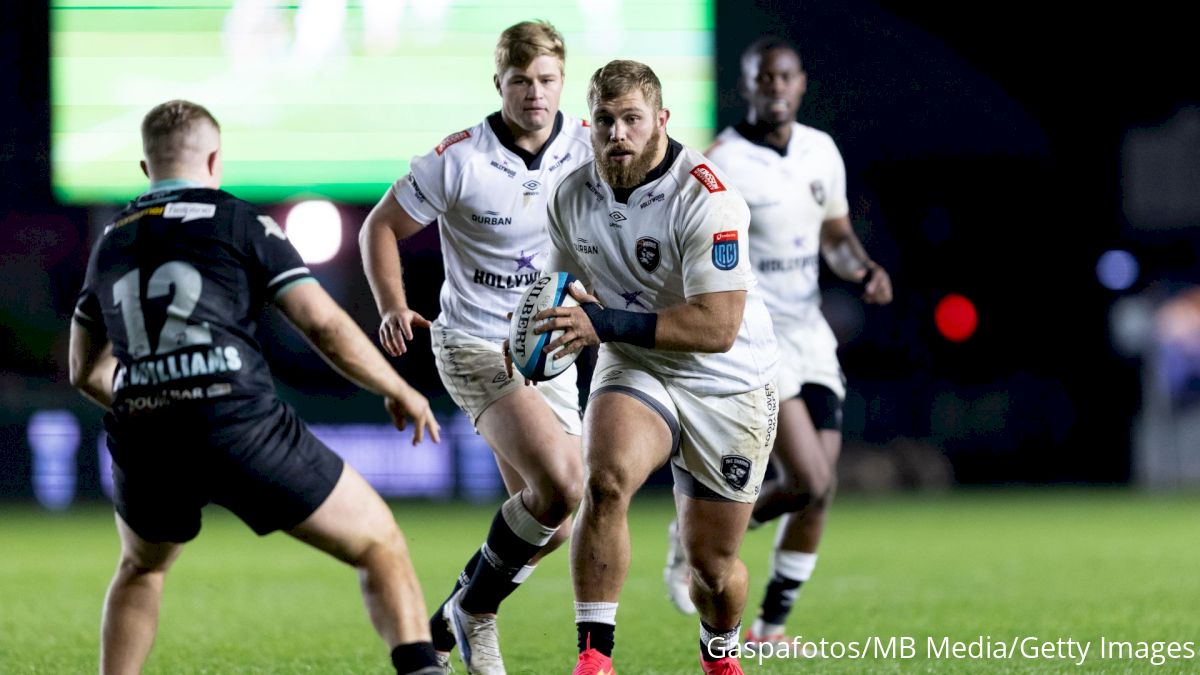 Round 4 of the 2023-2024 United Rugby Championship is upon us.
As we delve into Round 4, the pulse of anticipation quickens, echoing the thunderous rhythm set by the season's initial strides.
This year's installment of the URC has unfolded with the intensity of a freight train hurtling down the tracks, leaving spectators breathless in the wake of thrilling clashes and unexpected twists.
The first month has etched indelible moments into the league's three-year chronicle, creating a compelling narrative that fuels the fervor of rugby enthusiasts.
As teams prepare for the upcoming battles, the stage is set for another exhilarating chapter, promising grit, skill and the unpredictable allure that defines URC excellence.
Unbeaten Teams To Keep Rolling
Oh, what a difference a year can make if one were to rewind to this point last season.
The top teams on the table, Connacht and Munster, were sitting with a measly one win from six, combined.
The third undefeated side, Benetton, has slightly bettered its impressive start to last season by avoiding defeat and securing a draw with Munster in Round 2.
Heading into Round 4, these three remain as the only unbeaten teams, with Connacht boasting three impressive victories, while Munster has sandwiched its Benetton draw with two bonus-point wins.
Of course, it's early in this marathon season, but the signs are positive for reigning champion (Munster) and the team that historically has been considered Ireland's fourth team (Connacht). Both sides are buoyed by the emergence of young homegrown talent that, on early evidence, looks set to achieve great things in the professional game.
Mix in a sprinkling of returning international talent from Ireland and South Africa's Rugby World Cup squads, and the two sides suddenly go to another level.
All You Need To Know | We are away to Ulster on Friday night for our 1st Interpro derby of the season.

10 Academy players have featured in the opening 3 rounds of the #URC with the Munster side to be named for #ULSvMUN tomorrow.

Click the pic for all the vital info.#SUAF 🔴

— Munster Rugby (@Munsterrugby) November 8, 2023
This week's clashes for both sides are tough road assignments, but on current form, it would be brave to bet against either side keeping their winning run alive.
For Benetton, a home clash with two-time finalists the DHL Stormers is a real test of where this team is at the moment.
Can South African Fortunes Change?
One win from eight outings makes for grim reading for South African fans.
While all of South Africa will be basking in the glory of a second successive Rugby World Cup victory, the URC sides will be itching to welcome back their international stars when they return home.
Winning on the road is always a challenge in a league as competitive as the URC, yet just one win is a pretty meager return thus far.
Looking at this weekend's slate of games, there certainly are winnable fixtures for the South African sides, none more so than for the Sharks, who travel to Italy to face a winless Zebre (more on that later).
Yet, going solely off what we have seen thus far, its fair to wonder if minds aren't already focusing on the beautiful summer days that await them when they return home.
Ultimately, any points on the road are crucial to keeping in touch with the pace-setting sides in the league, namely the Irish teams and Glasgow.
World Cup Stars Enter The Fray
Depending on your persuasion (Irish or South African), a return to club action is just what the doctor ordered.
For Irish Rugby fans and players, a bitterly disappointing narrow exit at the quarterfinal stages of the Rugby World Cup will sting, and unlike competitions past, this one will linger.
This Irish team was on a run of 17 consecutive victories, before losing to the All Blacks by what was, in reality, a bounce of a ball here or there.
As the team bowed out, so too did several icon stars, namely Johnny Sexton and Keith Earls, with several more on the back nine of their careers.
Yet, as the senior figures depart, the next wave of Irish talent has begun to emerge. This presents the four provinces with an interesting scenario of how to integrate their World Cup talent back in as the season continues to gather momentum.
For Irish fans, turning the page toward an exciting new chapter could not have come at a better time.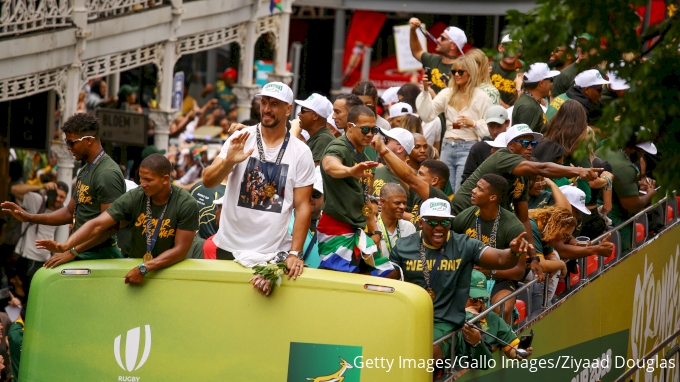 For South Africans, the celebrations of a second successive victory in the toughest manner possible rage on.
However, like Ireland, they have seen, and will continue to see, several iconic names depart the game.
Already gone is former Ulster, Bulls and Stormers star Duane Vermeulen, while Springboks captain Siya Kolisi has left the URC in favor of the French Top 14 outfit Racing 92.
Several more stars are entering the twilight of their careers as a new generation of talent will enter the fray.
Players such as Sacha Feinberg-Mngomezulu, Cameron Hanekom and Phepsi Buthelezi have had a strong start to the season.
With a few more weeks on the road for the South African sides, these youngsters, and several others, will continue to press their case to remain in the starting lineup when the veterans return.
Italians Eye Top Four Spot
One of the stories of the season thus far has been the continued rise of Benetton, which as touched upon above, is one of only three undefeated teams entering Round 4.
Entering the round in ninth position due to the close nature of all three of their fixtures, next up is a clash with two-time finalists the DHL Stormers, followed by two away games in Scotland, which presents a true acid test for Marco Bortolami's team.
Win these matches, and the world is their oyster, with a home clash against the Ospreys being followed by back-to-back meetings with rivals Zebre.
In short, there is a very real possibility Benetton could enter the second half of the season undefeated or, at the very least, comfortably in the top 4.
Longest Losing Streak On The Line
Continuing our Italian journey, Zebre has been unable to match its neighbor's brilliance, and the team's brutal losing streak has remained intact.
Yet, the results are perhaps somewhat misleading in this case.
Losing their two opening-round matches by a combined seven points, before a heavy but still bonus-point loss to the Bulls, has seen them pick up five log points.
In ordinary circumstances, Zebre likely would have lost these matches and come away with nothing. Yet, facing a heavily rotated Sharks team today, it certainly is well within the realm of possibility that they could emerge with a bonus-point victory that would catapult them up the table.
At some point, the psychological barrier that is holding them back from a victory will lift, and what better time than now to get the monkey off their back?