World Rugby
Rugby Europe Trophy 2023-2024: Switzerland's Ascent And Croatia's Struggle
Rugby Europe Trophy 2023-2024: Switzerland's Ascent And Croatia's Struggle
Explore the intense battles in Rugby Europe Trophy 2023-2024, from Switzerland's promotion pursuit to Croatia's challenges and Lithuania's statement win.
Nov 15, 2023
by Briar Napier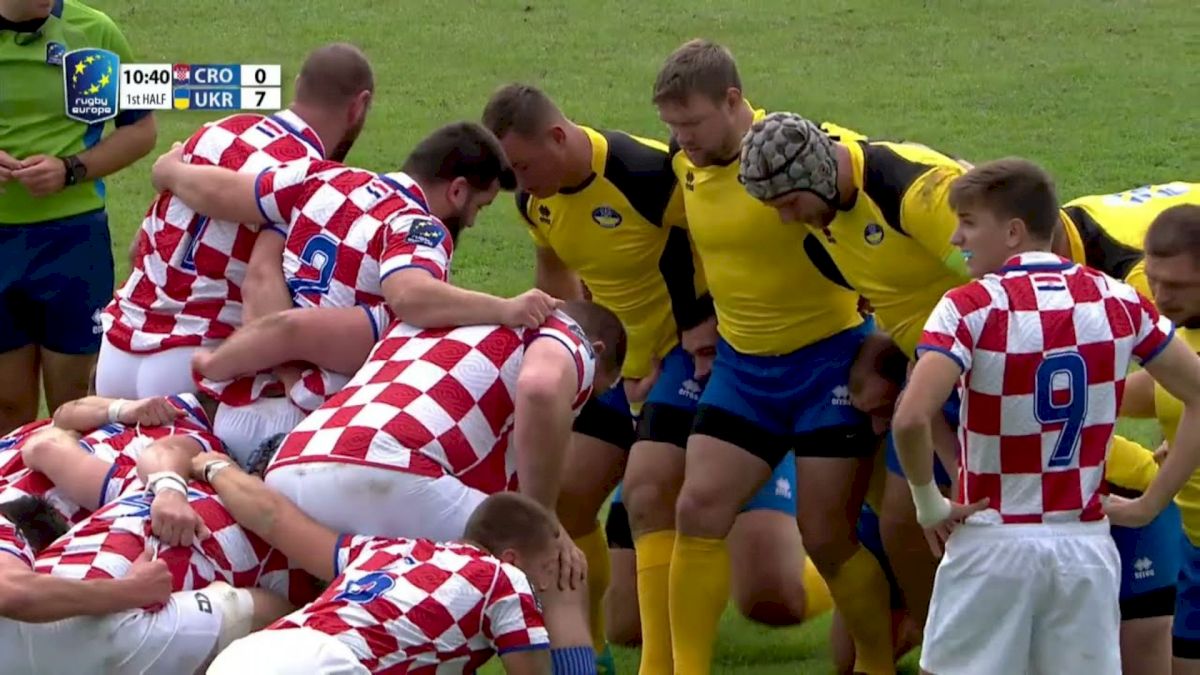 While the Rugby World Cup was going on over the past couple of months, numerous countries in Europe were preparing for their own international competition.
Those nations — the six participating in this year's Rugby Europe Trophy — knew they had a lot at stake in a year in which promotion to a higher tier would be decided.
For those who don't know what the Trophy is, it's a second-tier competition in the Rugby Europe International Championships, which in itself hosts tournaments for European rugby teams that play outside of the well-known Six Nations.
Tiers below and above the Trophy exist, and with a spot in the Rugby Europe Championship on the line, where recent World Cup sides Georgia, Romania and Portugal await, it's a very important competition to showcase your country's growth and expose everyone to some of the best rugby Europe has to offer.
The fun in the Trophy technically got started late last month with a standalone opener, but the first true weekend of competition with all sides in play, got going just a few days ago — and the parity already is apparent.
Here's a look at what went down in the Rugby Europe Trophy this past weekend, as the competition heats up between some of the continents top Tier 3 sides:
A Rising Force
Arguably Europe's strongest nation never to play in the Rugby Europe Championship, that fact could be changing very soon for Switzerland.
The White Flowers, coached by France's Olivier Nier (who bounced around as a coach in the French domestic leagues prior to his national team gig), have a mix of players on their squad who mainly play club rugby in Switzerland - or the French lower divisions and dominated last year's Rugby Europe Trophy, capturing the Grand Slam.
The White Flowers finished at top of the table and as the only country in the competition to finish with a positive scoring differential (+133).
Captain Cyril Lin, a back-rower with 42 caps (per the national team's website), was heavily influential in the Edelweiss winning the Trophy for the first time in their history.
With promotion to the Rugby Europe Championship (achieved by finishing first in a two-year table) now in its sight, Switzerland isn't putting on the brakes, as evidenced by its opening fixture of the 2023-2024 campaign.
Facing a high-flying Sweden side that took down the Czech Republic with a six-try haul in a 48-37 shootout during the competition's opener in Stockholm on Oct. 28, Switzerland captured its first victory of the campaign via a 23-12 victory.
In the win, wing Cyril Fluckiger scored a try, and fly-half Jules Porcher (formerly of French club Racing 92 at youth level) was sure-footed, as he kicked through six penalties.
With four matches left in this year's Trophy, as they sit 11 points clear (at 20 points total) in the two-year table, only a total collapse would prevent the Swiss from being promoted into the Championship. This recent match showed no signs of trouble.
Croatia's Uphill Climb
More known for its success in other sports, such as football and basketball, Croatian rugby took a giant step forward two years ago when it was promoted from the Rugby Europe Conference 1 South for the first time, booking its place in the Trophy with a heavy homegrown squad after years of having players of Croatian descent — such as former All Blacks Frano Botica and Matthew Cooper, both of whom played for Croatia in their later years — succeed elsewhere.
Coach Anthony Posa, a New Zealand-born former player for the Croatian national side, has been a busy man coaching the Croatia sevens and 15s teams, plus English fourth-division side Sheffield simultaneously, making the possible staying up of Croatia in the Rugby Europe Trophy all the more impressive.
There's certainly a long way to go from total safety, however; as Croatia finished bottom in the Trophy last year but did pick up a victory over Lithuania, while picking up a losing bonus point on Ukraine and only being defeated by the mighty Swiss by 10.
Another last-place finish in the table this year would send Croatia back down to the Conference level, and a 48-22 defeat to the Czech Republic in their 2023-2024 Trophy opener wasn't the start that Posa and his squad were hoping for.
Crucial fixtures against Ukraine and Sweden over the next two weekends will tell more about whether Croatia is survivor material, but for a nation trying to capitalize and extend a brilliant run of form, the Croatians are punching well above their weight already.
Lithuania Makes Statement
For years, Lithuania (long considered one of the stronger Tier 3 sides on the continent) has seemed to be on the verge of breaking out into the upper echelons of European rugby.
The Knights' 17-test winning streak from 2006-2010 remains one of the longest from any country at any level in the world, and the European qualification semifinal loss that ended the streak also shelved what would've been a historic maiden appearance for Lithuania at the 2011 Rugby World Cup.
Those heights haven't been reached since, but Lithuania has had a presence in the Trophy since 2018-2019, finishing a new best of fourth in that stretch a year ago on seven points and a -25 differential, which actually was the third-best mark behind Ukraine (-18) and champion Switzerland's lopsided tally.
A 32-14 victory over Ukraine last weekend to start this year's Trophy campaign indicated to everyone else in the competition that the Knights are here to be serious title contenders this time around.
Coached by Gediminas Marcisauskas — a former center for the national team who was one of the stars of the Knights' historic winning streak of the late 2000s — Lithuania is second in table and could top it after next weekend's fixture, though it's a big one at home in the coastal city of Klaipeda against the likely-to-be-promoted Switzerland.
A top-3 finish could be in the cards for Lithuania if, say, it picks up a losing bonus point or more against the White Flowers, though with plenty of the Trophy still left to go, that's certainly not a given in the competition's early stages for the year.