2023 Ospreys Rugby vs Hollywoodbets Sharks
URC History: Sharks Vs. Ospreys At Twickenham Stoop Stadium
URC History: Sharks Vs. Ospreys At Twickenham Stoop Stadium
It will be a historic URC clash at Twickenham Stoop, as the Sharks face the Ospreys, tapping into expat communities, following the Springboks' success.
Nov 3, 2023
by Philip Bendon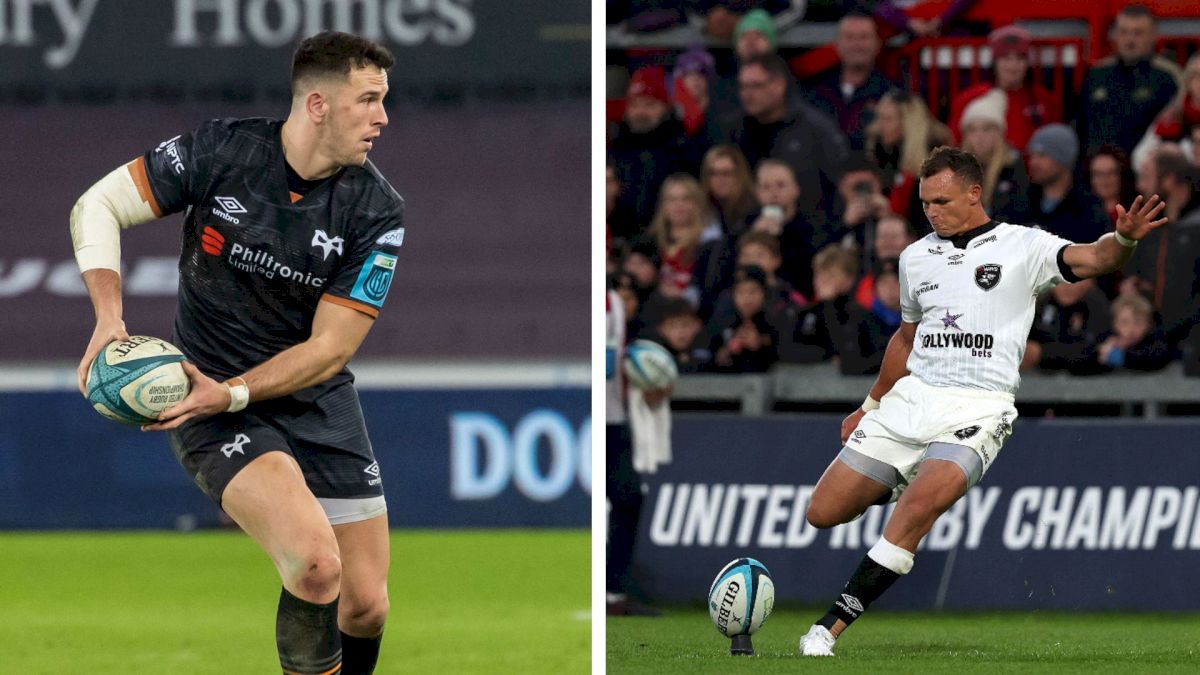 Rugby enthusiasts across the globe are gearing up for a historic encounter at the Twickenham Stoop stadium in London, as the Hollywoodbets Sharks take on the Ospreys in a groundbreaking United Rugby Championship match.
The event marks the first time that the URC, which features elite teams from various countries, will set its stage in England.
What makes this fixture even more exciting is the potential to tap into the vast South African and Welsh expatriate communities in London.
Both the Sharks and the Ospreys have passionate followings, and this encounter provides a unique opportunity to showcase URC rugby to a diverse and enthusiastic audience. It's not just a rugby match; it's an event that brings cultures, traditions and rugby fanatics together under the same roof.
This historic match follows the Springboks' record-breaking victory over the All Blacks at Twickenham Stadium in August. The resounding 35-7 triumph was a momentous occasion for South African rugby, and the positive reception and turnout further solidified London's status as a rugby hub.
The success of the Springboks match only amplifies the anticipation surrounding the Sharks and Ospreys fixture.
𝗠𝗮𝘁𝗰𝗵 𝗗𝗮𝘆 𝗣𝗿𝗼𝗴𝗿𝗮𝗺𝗺𝗲 📖

Read our online match day programme as we host @SharksRugby at the Twickenham Stoop this evening👇https://t.co/1y2K9W8X0o#TogetherAsOne pic.twitter.com/gUf90PfqYI

— Ospreys (@ospreys) November 3, 2023
The prospect of turning such matches into exhibition-style events in major cities is tantalizing.
If this encounter at the Twickenham Stoop proves successful, it could be the spark that ignites a new trend in the world of rugby.
URC teams may explore similar opportunities in other prominent cities, making the sport even more accessible and engaging for fans worldwide.
In an era where rugby seeks to expand its global footprint and attract a diverse following, the Hollywoodbets Sharks and Ospreys match serves as a pioneering step. It's a showcase of the URC's vision to unite diverse rugby communities and provide a platform for exciting matchups in unexpected locations.
Our starting XV for the first ever Vodacom United Rugby Championship fixture to take place in England 🦈

🔗: https://t.co/ejNYHF6jG3#FearTheFin @Vodacom #URC #OSPvSHA pic.twitter.com/O7leyJTHEL

— The Sharks (@SharksRugby) November 2, 2023
As fans prepare to witness history at the Twickenham Stoop, there's an undeniable sense of excitement in the air. It's not just a rugby game; it's a celebration of the sport's ability to bridge cultures and create lasting memories.
The Hollywoodbets Sharks and Ospreys clash has the potential to become a milestone in the evolution of rugby, setting the stage for more remarkable events in the future.