2023 Ospreys Rugby vs Hollywoodbets Sharks
URC Round 3: Historic Matches, Derby Showdowns And A Redemption Tour
URC Round 3: Historic Matches, Derby Showdowns And A Redemption Tour
Here's a preview of Round 3 of the United Rugby Championship, including a historic URC fixture, youthful champions, big-time derbies and a redemption tour.
Nov 3, 2023
by Philip Bendon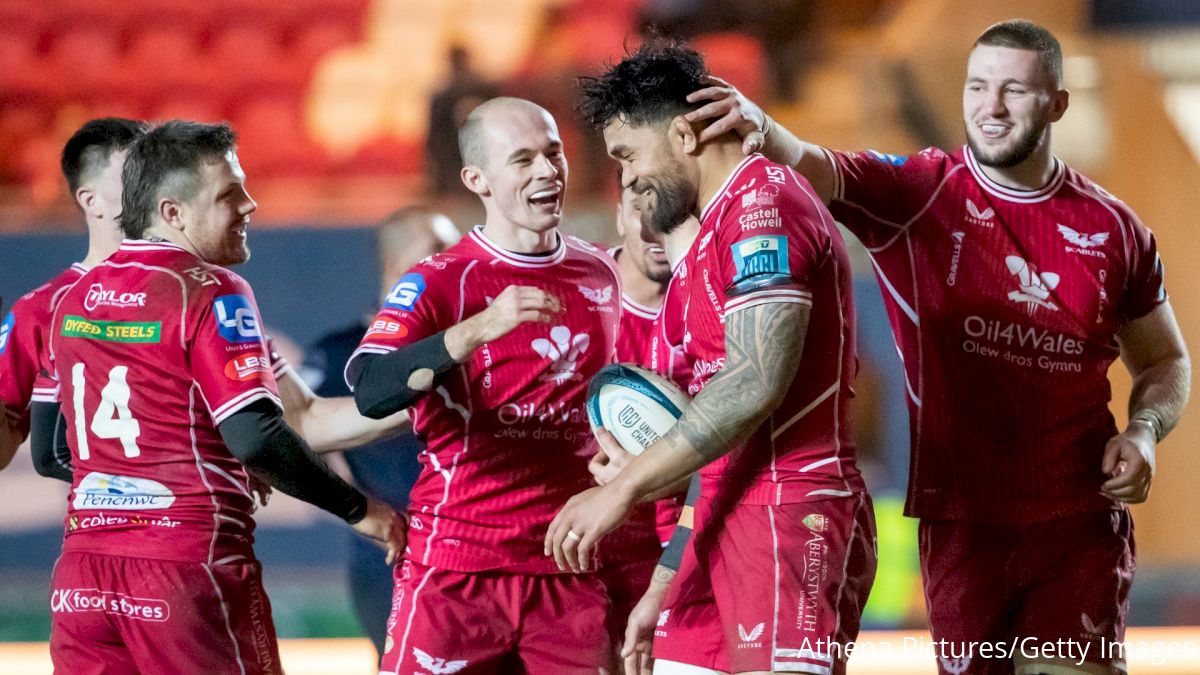 As the United Rugby Championship gathers momentum, anticipation surges among rugby fans, who transition from World Cup fever to club allegiances.
With scintillating matches and dramatic moments already gracing the competition through two rounds, Round 3 promises to be a humdinger, with several of the top teams in the competition squaring off.
From standout players to potential upsets, tactical battles and a groundbreaking exhibition match, here are some of the biggest storylines to follow this weekend:
Expats Get Their Rugby Fix
Friday evening will see a historic first URC fixture take place in London, as South Africa's Hollywoodbets Sharks tackle Welsh side the Ospreys in what already is looking like another masterstroke by arguably the most forward-thinking rugby competition.
The chance to tap into London's significant South African and Welsh expat market sees the URC break ground in the Gallagher Premiership's backyard.
The clash itself will take place at the Twickenham Stoop, home of Premiership powerhouse Harlequins, and is a great opportunity for both Quins and the URC teams.
For the hosts, showcasing their facilities to a cohort of potential new fans makes all the sense.
OSPvSHA preps are underway 💪#FearTheFin pic.twitter.com/0OAQNqSKZy

— The Sharks (@SharksRugby) October 31, 2023
For the Sharks, they were following up on the immensely successful clash between the Springboks and All Blacks at Twickenham in August. This fixture offers South African fans a taste of home and could set the foundations for future fixtures involving South African sides in the English capital.
Finally, the Ospreys, too, should receive plenty of support and are in a position to explore new potential revenue streams following an immensely challenging few years on that front.
Youthful Champions Look To Rebound
Reigning champion Munster nearly succumbed to a humbling loss away to an ever-ascending Benetton in Round 2.
Playing their worst rugby since the beginning of last season, the Irish giants were saved by up-and-coming second-row prospect Thomas Ahern's late try and Joey Carbery's ensuing conversion.
In the end, a 13-13 draw flattered Graham Rowntree's team, which will face an improving Dragons team that has narrowly lost its opening two fixtures.
As has been a theme under the Rowntree regime, the Munster team will feature several homegrown prospects.
One such player is 21-year-old fly-half Tony Butler, who replaces the injured Carbery in the starting lineup. The former Ireland U20 star is one of several touted talents coming through and will start alongside returning Ireland Rugby World Cup player Craig Casey, who returns to the scrumhalf berth.
Back in 🔴

Craig Casey & Jack Crowley are set to make their 1st appearances of the #URC season at Musgrave Park today 🙌

Kick-off is at 5.15pm with less than 500 tickets remaining: https://t.co/91b48lXk5h#MUNvDRA #SUAF 🔴 pic.twitter.com/pen1qbEp08

— Munster Rugby (@Munsterrugby) November 4, 2023
On the bench, first-choice fly-half Jack Crowley also is back from World Cup duty and will look to make an immediate impact as he aims to regain the No. 10 shirt.
Another name to look out for are second row Edwin Edogbo, who is fast becoming one of the hottest prospects in Irish Rugby, whilst on the bench, the back-row duo of Ruadhan Quinn and Brian Gleeson are budding superstars who dominated at the U20 level.
Given how many World Cup stars Munster still has to welcome back, this new generation will look to lay down the gauntlet and show that the future is now.
Two Big Time Derbies
Nothing gets a fan's excitement going quite like a local derby match.
Round 3 will see two such rivalries as Ulster travel to Galway to face Connacht and Cardiff make the trip to Llanelli to tackle the Scarlets.
Both matchups pit teams that are close to each other on the table against each other.
Starting with the Irish derby, which sees Ulster, which swept Connacht in the regular season, only to lose to them in the quarterfinal, go head to head.
Should the men from Galway beat their northern visitors, it will be their first win over the Belfast team at the Sportsground since the 2019-2020 season.
Across the Irish Sea, the fierce Welsh derby carries massive significance for the winless Scarlets, in particular.
Starting their season in South Africa, leaving their opening two fixtures with any match points always was going to be an uphill battle, so it proved, as Dwayne Peel's men saw both the Bulls and Stormers run rampant.
Thus, a win this weekend is a non-negotiable if they are to get their season back on track.
Cardiff opened the season with a home loss to Italian side Benetton, before narrowly beating the Dragons to get a foothold in the season. Like their rivals, a loss on the weekend will make a playoff spot that much tougher, as they face a tough run in the coming four rounds, with the Bulls and Stormers coming to town with a trip to Parma to face Zebre sandwiched in between before a rematch with the Scarlets.
While it is early days in the season, both clubs know how crucial every log point will be as the end of the season comes around.
Redemption Tour Starts In Earnst
Getting caught for performance-enhancing drugs is, more often than not, a career killer for most athletes. However, when you are a 25-year-old World Breakthrough Player Of The Year, the opportunity for redemption likely is to be just around the corner.
In the case of Sharks and Springboks winger Aphiwe Dyantyi, this certainly is the case, as he gets set to make his first start, having served a four-year ban following a positive test for methandienone, methyltestosterone and LGD-4033.
Putting aside the obvious seriousness of the matter for a moment, the now 29-year-old Dyantyi could well be a two-time Rugby World Cup winner by now, had it not been for his actions.
Thus, as the old adage goes, he has served his punishment and now deserves a second chance.
As a player, the winger was an electric attacking weapon, and if he can get back to his previous dizzying heights, then the Sharks could well possess the best backline in the competition with the likes of Werner Kok, Aphelele Fassi, Lukhanyo Am, Grant Williams and Curwin Bosch knocking about.