World Rugby
World Rugby Announces That World Cup Will Expand To 24 Teams From 2027
World Rugby Announces That World Cup Will Expand To 24 Teams From 2027
World Rugby has confirmed that the Rugby World Cup will expand to include four more teams in 2027, taking the number of competing nations to 24.
Oct 24, 2023
by Philip Bendon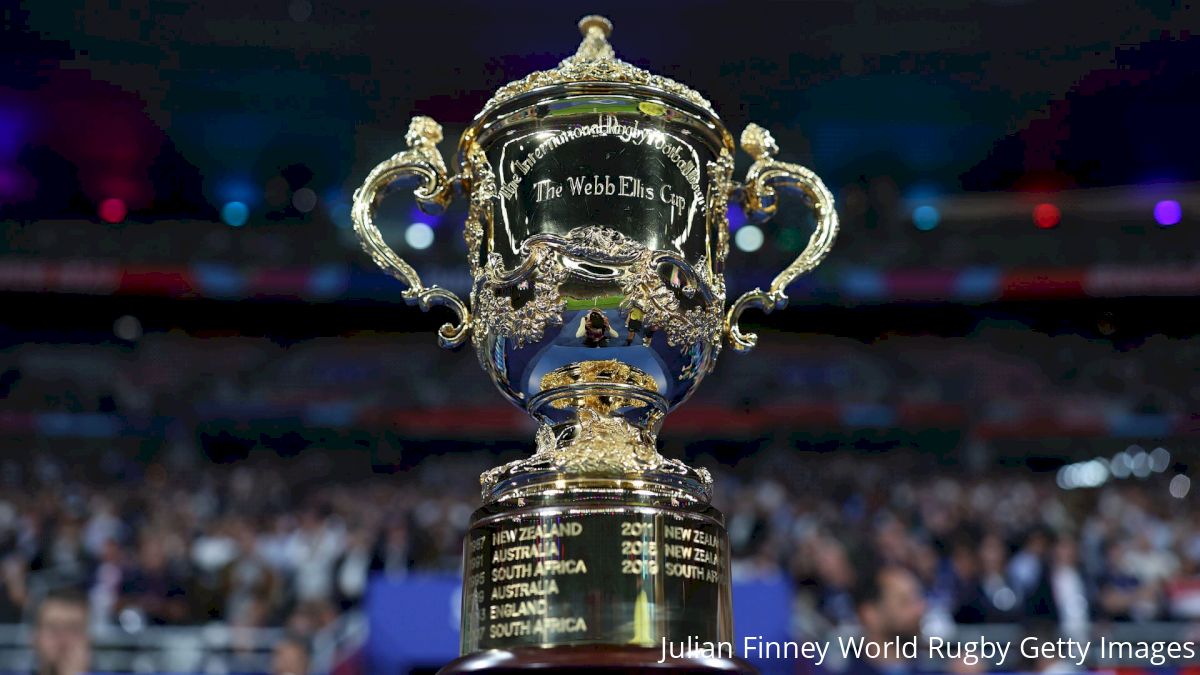 The men's Rugby World Cup 2027 in Australia will feature 24 teams, after the World Rugby Council approved historic re-imagination of the competition format, window and timing.
Reflecting World Rugby's mission to increase the global competitiveness, reach, impact and value of international rugby, the 11th edition of the men's pinnacle event will see the world's top teams compete for the right to lift the Webb Ellis Cup across six weeks from Oct. 1 to Nov. 13.
The new format will feature six pools of four teams, with a Round of 16 added prior to the quarterfinals. This will enable the tournament window to be reduced from seven to six weeks, while promoting a rhythm that builds momentum across the pool phase and respects the same minimum number of rest days between matches as in France in 2023.
Independent chairman of the Rugby World Cup 2027 and 2029 Board Sir Rod Eddington said: "This is a fantastic outcome for the LOC as we prepare to transfer from future host to next host of the men's Rugby World Cup.
"Importantly, the decision made by the Council today will enable the LOC to move ahead with certainty and finalize the hosting details for the Rugby World Cup in Australia.
"We look forward to working in partnership with the Australian Government, our state/territory governments and Rugby Australia over the coming months to do so."
World Rugby Chief Executive Alan Gilpin added: "Today's decision is the culmination of a process that began in May 2022 with a new Rugby World Cup hosting model, greater collaboration on reform of the international calendar and recognition that the sport needed to evolve.
"A reduced pool phase with a more regular cadence of matches and the introduction of a Round of 16 makes for a compelling and competitive pool phase where every match counts.
"To be able to achieve this new format in a reduced window, while preserving important player welfare considerations, is a huge step forward for the game and great for fans and players."
From the 2023 Rugby World Cup
1987 ➡️ 2019

New Zealand and South Africa have each lifted the Webb Ellis Cup three times so far#RWC2023 | #RWCFinal pic.twitter.com/PfEeGxQpqs

— Rugby World Cup (@rugbyworldcup) October 24, 2023
Rugby World Cup Format From 2027
Rugby World Cup 2027 will be hosted between Oct. 1 and Nov. 13.
The tournament will be expanded from 20 to 24 teams.
The top 3 from each pool at Rugby World Cup 2023 automatically qualified.
New six-week (seven weekend) Rugby World Cup window approved, supporting welfare, entertainment and value imperatives.
Pool phase reduced from five to four weeks.
Round of 16 to be introduced with top 2 teams from each pool automatically qualifying, along with the top 4 third-place teams.
Decision provides certainty for all stakeholders and maintains Rugby World Cup's position as the jewel in the crown of the international calendar.
Details of the qualification process for Rugby World Cup 2027 will be determined following a full review of France 2023 and consultation with unions and regions.