World Rugby
World Rugby Approves New Global Rugby Tournament From 2026
World Rugby Approves New Global Rugby Tournament From 2026
World Rugby's new championship starting in 2026 will see the Six Nations, Rugby Championship, Fiji and Japan compete for the Nations Championship.
Oct 24, 2023
by Philip Bendon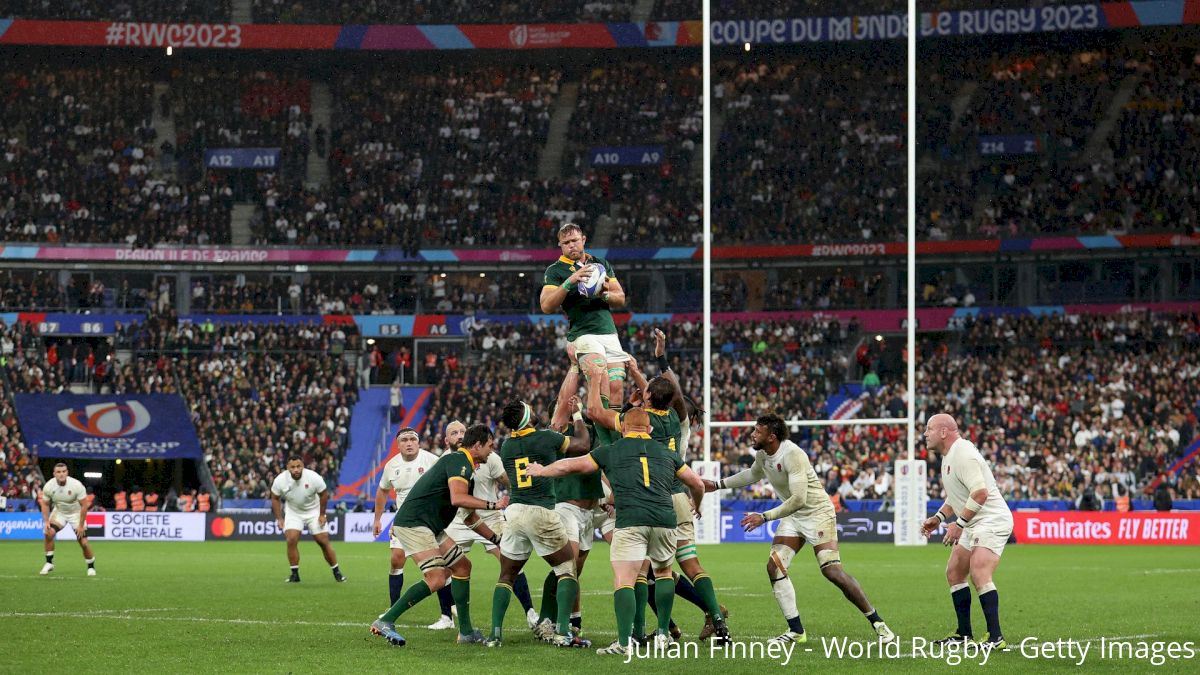 A new global rugby tournament featuring the top 12 sides in the world will begin in 2026 following official approval from the World Rugby council.
Replacing the current June and November test windows, the 12-team competition will feature the Six Nations and Rugby Championship teams, as well as Fiji and Japan.
The Six Nations tournament will remain in place but will be cut from seven weeks down to six weeks to accommodate the new schedule. It also was reported that the Six Nations will move to the end February through to April.
There had been reports the proposal may be voted down at the last minute, with concern it leaves improving Tier 2 nations, such as Portugal, Uruguay and Georgia, out in the cold. However, the vote, which required 75% approval, has passed by just three votes, according to reports in France and England.
The tournament which is set to be branded as the "Nations Championship" will feature in alternate years between British and Irish Lions tours and the Rugby World Cup.
Northern Hemisphere sides are set to play three southern opponents away from home in the July window, with the return fixture played in the November window. The top sides from each pool then would face off in a grand final.
The World Rugby Council has approved transformational reform of the global men's and women's rugby calendars

Including the first-ever dedicated women's and men's calendars from 2026 and expansion of Rugby World Cup to 24 teams in 2027

To find out more: https://t.co/iQln1BcIid

— World Rugby (@WorldRugby) October 24, 2023
Looking to build a more competitive test arena, the new event is set to introduce promotion and relegation from 2030. This will ensure that the proposed second-tier tournament, which is set to run alongside the Nations Championship, will offer developing nations such as Georgia, Portugal, Samoa and others an opportunity to face Tier 1 sides.
In it's current guise, the Tier 2 competition will feature nations currently ranked 13-24 in the World Rugby rankings. They are Portugal, Georgia, Samoa, Tonga, Uruguay, United States, Spain, Romania, Namibia, Chile, Canada and Hong Kong.
This plan is aimed at developing depth below the Tier 1 nations as World Rugby looks to increase the Rugby World Cup from 20 teams to 24 for the 2027 tournament.